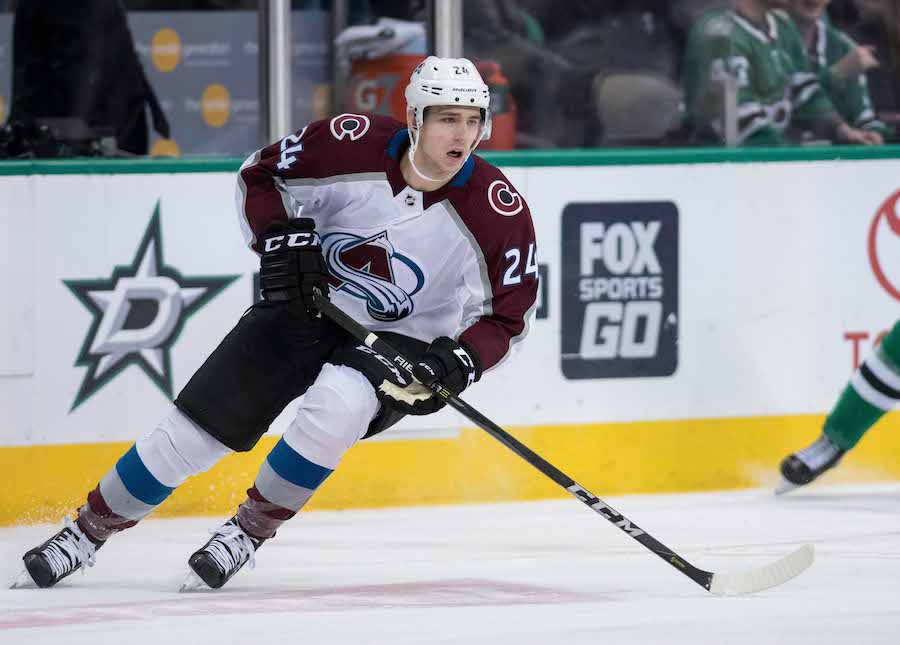 Following Avalanche forward Vladislav Kamenev's shoulder injury – which will require surgery and might keep him out for the season – the Colorado Avalanche have recalled forward A.J. Greer to the active roster, where he will be slotted into the fourth line position for Tuesday night's game against the Edmonton Oilers.
Greer has spent this season in the AHL with the Colorado Eagles, where he has recorded 21 points, sitting in an uncommon position as one of the team's leading goal-scorers.
"Just being able to stay consistent, play my game, and have fun," Greer said, about what has gone into his success this season. "Playing in this building [Budweiser Events Center] is an awesome place, and I think that I really feed off of that energy. I am fortunate to play with some really good guys and put in some really good situations to be able to produce offensively – and I think, for me, to just keep that consistency going is key."
As one of the veteran players in the Eagles' locker room, Greer has been able to lead by example, as the Eagles are coming off of a two-game weekend sweep of the San Diego Gulls.
"For me, it is really just to tell them to stay calm and play their game. I think that some guys didn't realize how physical the game was, and this league [the AHL] was at first, so to be able to just calm them down and tell them 'keep going' and to keep playing their game is going to work out, because there are some tough, physical guys out here… as soon as they start playing their game, they play bigger, and they are fast enough to get around those more physical guys."
"It is really just being able to support them and what they do and being there at a time of need in whatever they need."
The Avalanche host Connor McDavid and the Oilers Tuesday night at the Pepsi Center as they look to rebound after a rough, 7-1 loss to the Tampa Bay Lightning. Faceoff is scheduled for 7 p.m. MST, and the game will be televised on Altitude.