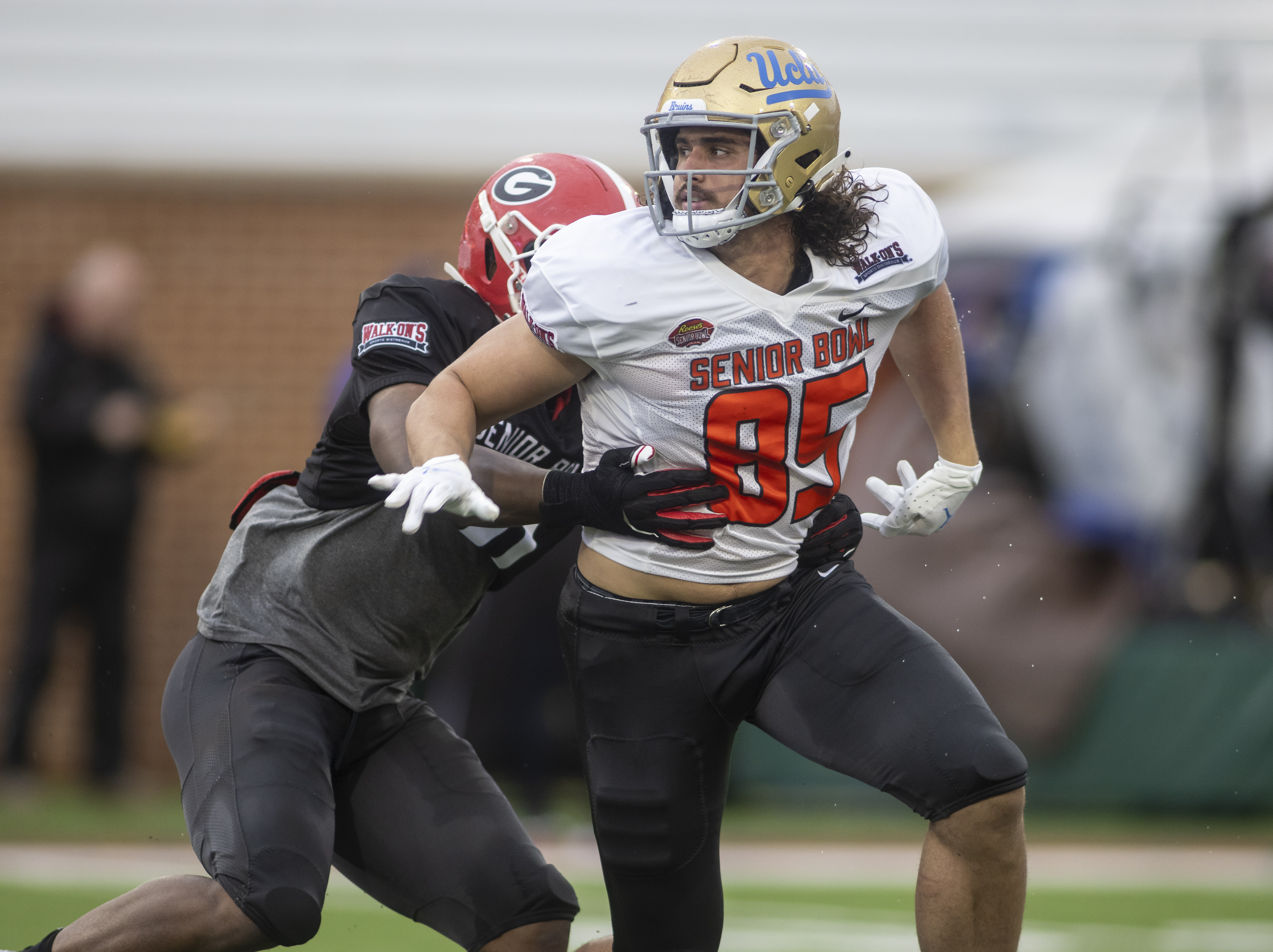 To start out as a walk-on at wide receiver and, over the next few seasons, turn yourself into a prospect unanimously viewed as a Day 2 talent, takes an incredible amount of work and passion for the sport.
Greg Dulcich became one of the few who have accomplished that lofty feat after the Denver Broncos selected him Friday night.
Although Dulcich has certainly had a harder path to the league than most, that path has helped prepare him for success at the next level.
"When you walk on, there is this stigma that you don't belong," Dulcich said during his introductory press conference. "What's cool is [Head] Coach [Chip] Kelly at UCLA, he never had that environment. It was always just [that] you'll get a chance to get your foot on the field and just do what you do and make a name for yourself. Sure enough, I was given the opportunity to do so, and it got me here."
That mindset of having nothing given to him and having to earn everything will likely serve Dulcich well at the next level.
He earned his roster spot in Los Angeles outworking the others on the roster, and now he'll look to increase his role with the Broncos through those same means.
"The first day I got to UCLA we were at summer workouts, and I'm beating all the guys on scholarship on the sprints and stuff," Dulcich said of the time he realized he belonged. "I'm like, 'All right, I'm supposed to be a slow dude that wasn't worth a scholarship, but here I am tearing it up.' I knew from that moment [that] I was going to be here."
That mindset will hopefully help the Broncos win some games in 2022.