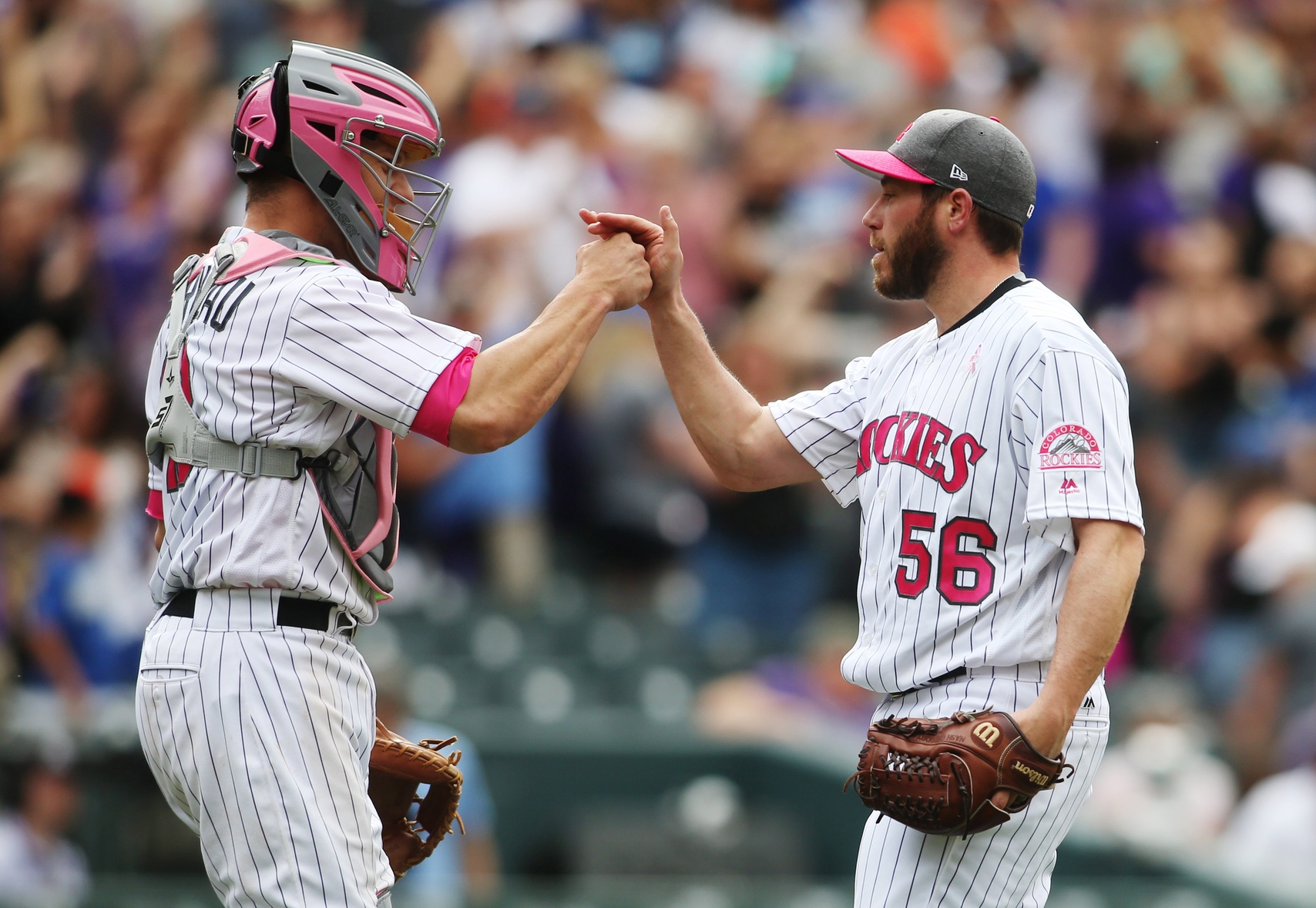 Greg Holland is fast making a claim as the best closer the Colorado Rockies have ever had. He added a major stake to that claim on Sunday night when he broke the franchise record for the most consecutive converted saves to start a season with a perfect 16 of 16.
"He's been battle-tested," manager Bud Black said. "He's an All-Star, he's pitched in playoffs. Getting to know Greg like I have here, he checks off all the boxes for a quality guy at the end of the game. He's got two quality pitches. He can throw strikes. He's got deception. Again, he's unflappable."
The veteran said he doesn't let the pressure of coming in to save the day get to his head. That's what makes him so lethal.
"I'm pretty complacent. You're going to struggle and you're going to succeed, so I like to stay as even-keeled as I can, because this game will chew you up just about the time you think you've got it figured out," Holland set after notching the record mark.
That's not to say that he doesn't carry self-assurance whenever he steps on the mound, however.
"I'm very confident every time I go out there, just like everyone in this room is, but as soon as I do the job and it's over with, it's onto the next one," he said.
On Sunday when he came into play, the Rockies led the Dodgers 9-6, with Los Angeles hot on their trail after putting up two runs in the eighth. But with perfect poise and killer instinct, Holland struck out the side for his 16th save in 16 games. He surpassed Jose Jimenez, who in 2002 opened the season with 15 consecutive conversions en route to a franchise record 41 on the year.
With the record, Holland helped the Rockies hold their spot in first place in the division with a 24-15 record, 1.5 games ahead of the Dodgers.
For Holland, though, he sees the game from a "we" perspective, and getting the W is the only thing that matters.
"I've got one job to do, and that's hold leads, keep guys from scoring, and help us win ball games," he said.
Through and through, Holland has been a force on the mound. Colorado fans are starting to take notice. When the Rockies announced that Holland would be stepping in in the ninth inning to get the job done, he was greeted with resounding cheers from the home crowd in attendance, roughly 41,000 people.
"I think it's been really neat that it's starting to pick up steam that this is a good club," Holland said. "One of the reasons I signed here is because they said the fan base is so great. That's something you want as a player, so the fact that these guys and women are coming out and supporting us, it's been incredible. I've enjoyed it, and I hope we keep the ball rolling and keep playing well, keep filling the stadium up, because that's so exciting."