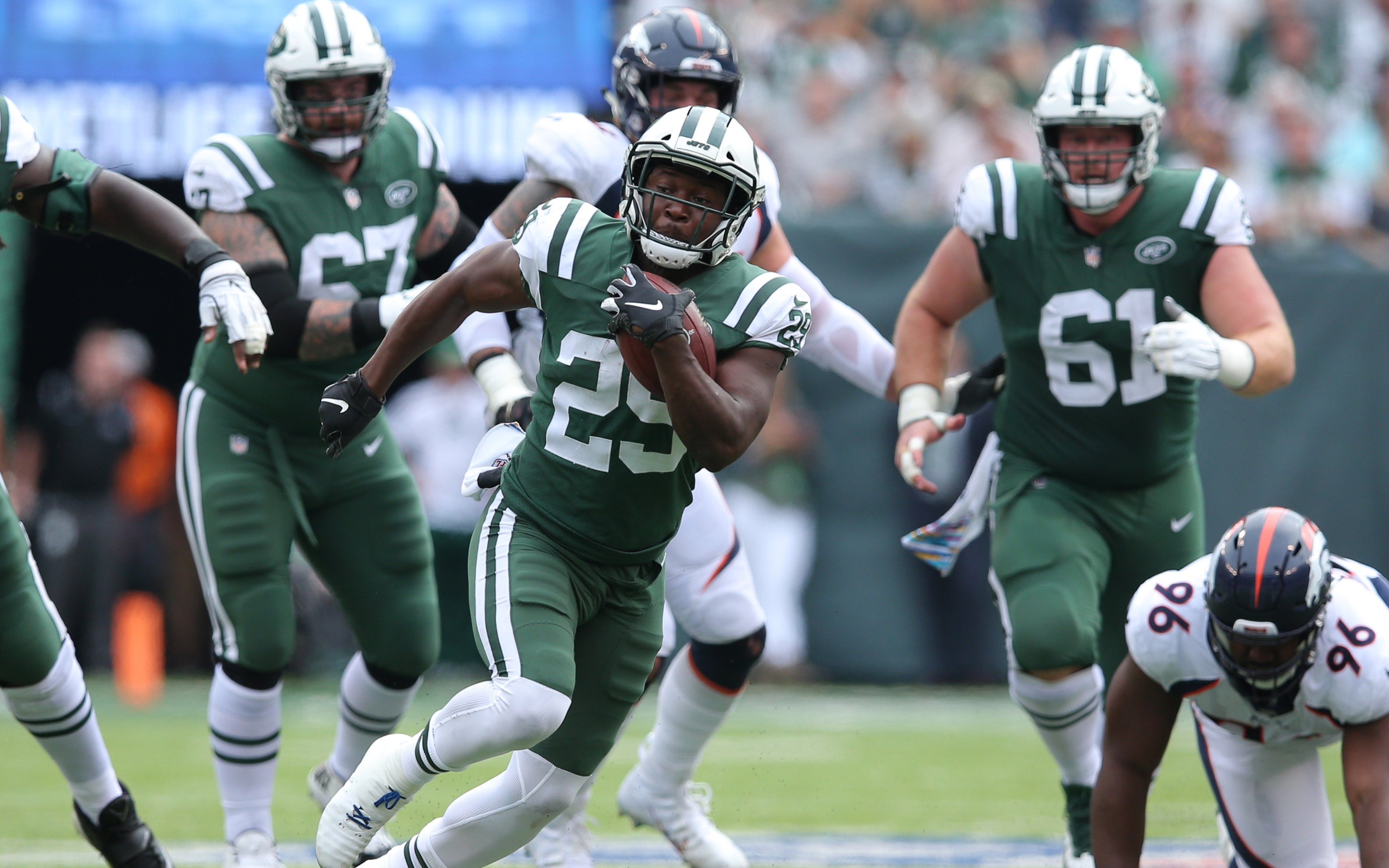 For the Denver Broncos, Sunday's road game started out great, but the New York Jets battled back to take a 21-10 lead into halftime.
Explosive plays and turnovers are the biggest indicators of who will win a game, and the Jets lead with three explosive plays — all for touchdowns — while Denver has one turnover forced. Those explosive plays are the reason why New York leads by 11 at the break, even if the Broncos did start with the 7-0 advantage.
Despite their first series punt — a short 28-yarder by new punter Colby Wadman — the Broncos defense was able to force a fumble deep in New York territory. Adam Gotsis got his hand on the ball, stripped Bilal Powell and then recovered the fumble himself.
Case Keenum, along with strong running by Phillip Lindsay, pushed the Broncos into the red zone and Keenum found Coutland Sutton in the back of the end zone for the 7-0 early lead. It was great protection from the offensive line and a superb throw by Keenum for the score.
On the ensuing drive, New York used 13 plays to march down the field, but Denver's defense bent and didn't break, forcing a field goal attempt of 30 yards which was pushed wide right.
Unfortunately, the momentum swung in New York's favor as Isaiah Crowell went 77 yards to the house on a run to tie the game up 7-7 early on in the second quarter. Denver entered the game as the eighth-best run defense in the league, but that number will likely be lower, helped with that massive run to the end zone.
Then, the Jets broke off another huge, explosive play; Sam Darnold led Robby Anderson perfectly for a 76-yard score. That pushed New York ahead 14-7 mid-way though the second frame.
Denver was able to mount a drive of their own, but after getting into a goal-to-go situation, the Broncos couldn't score, settling for a 30-yard field goal by Brandon McManus, which was good.
New York put another touchdown on the board just before halftime, as Darnold connected with Anderson for a second score of the day, this time, from 35 yards out. Bradley Roby was covering him well, but with a pass thrown so perfectly, there wasn't much the Broncos cornerback could do.
The Broncos will need to mount a third comeback of the season in the second half if they're to win today in New York.