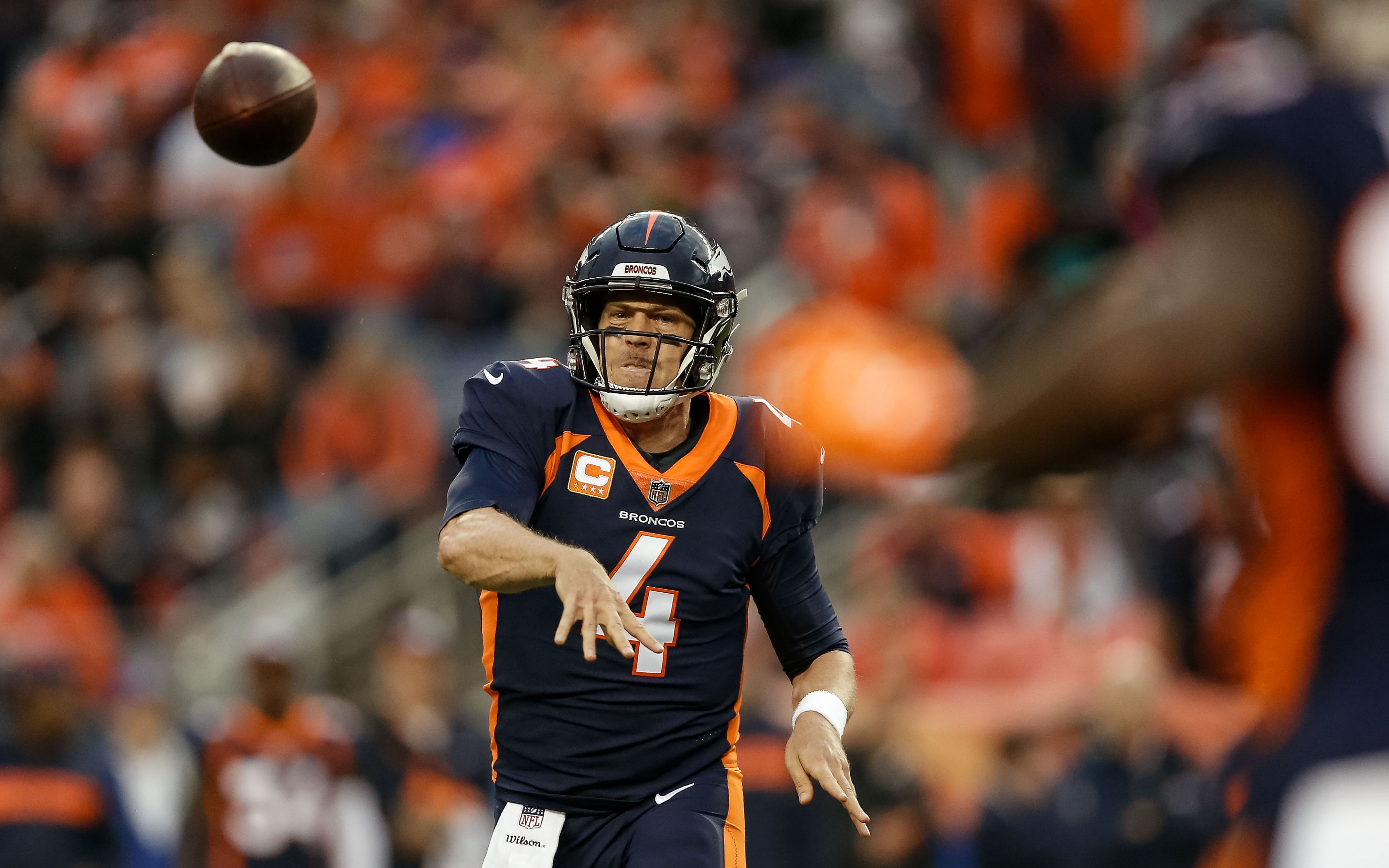 Can the Denver Broncos hang with the Kansas City Chiefs, the best offense in the NFL? It seemed incredibly unlikely before the game, but they're doing just that tonight on Monday Night Football, going into halftime leading 13-10. It was the first time the Chiefs failed at the end of the first half all year long.
Denver's first drive stalled after moving within the Kansas City Chiefs' 30, leaving Brandon McManus to kick a 42-yard field goal and the 3-0 lead.
When the Chiefs got the ball, it was the first time K.C. didn't score a touchdown on their opening drive this year. The Broncos defense bent, but they didn't break, forcing the Chiefs into their own field goal, from 33 yards out.
On Denver's next offensive drive, the offensive line started struggling. Garett Bolles allowed a sack by Justin Houston, pushing the Broncos into a 3rd and 11, then he held on the next play, forcing Denver into a punt.
Luckily for Denver, the Broncos defense was staunch again; a safety blitz led to Mahomes throwing incomplete on third down and a punt. And that was after the special teams allowed Tyreek Hill to return the ball to the 41-yard line.
Case Keenum was hit again when Jared Veldheer allowed Dee Ford to come around the edge and end another drive with a punt, as the offensive line wasn't playing up to par.
That's when the defense couldn't keep up. Kareem Hunt broke off a massive run of 45 yards and on third and goal, Patrick Mahomes took off with the ball in his hands for the Chiefs first touchdown of the day. It was Mahomes' first rushing score of the year, too, pushing Kansas City ahead 10-3.
The Broncos offense showed fight and life, though, powered by a big pass from Keenum to Courland Sutton and then an amazing run by Royce Freeman, using patience and determination as he wouldn't be stopped before the goal line. That run by Freeman tied the game up 10-10.
Then, Denver got the ball back with two minutes to go. They used the clock phenomenally well, as well as their two timeouts, pushing down for a 34-yard field goal which McManus knocked through for the 13-10 lead.
Denver leads in total yards 223-163, Keenum is out-playing Mahomes at the break and everything it on its head in this crazy, AFC West game.