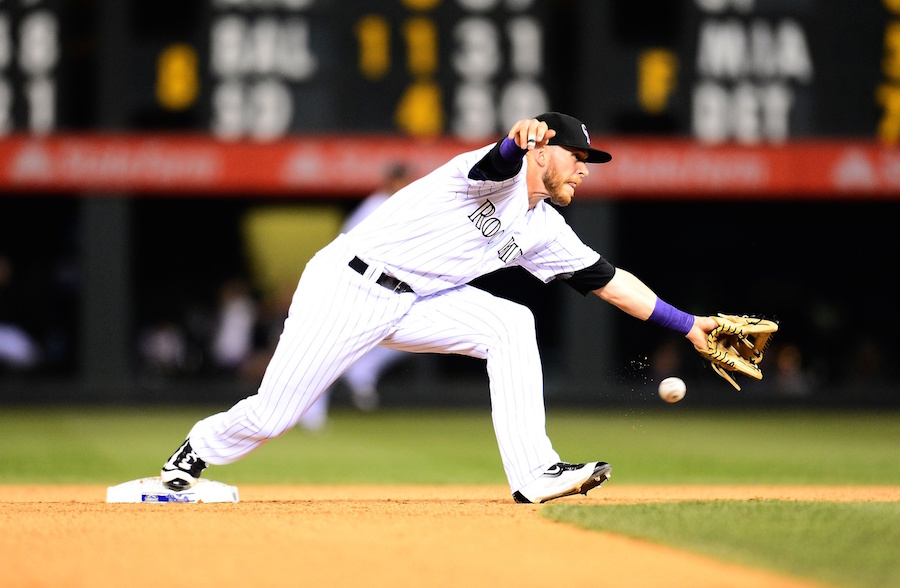 The Rockies are in the midst of a season-high six-game losing streak, including four straight on the road, but one Rockies insider says it's their struggles at home that is causing the 2016 season to slip away.
MLB.com writer Thomas Harding, who covers the Rockies, joined Gil Whiteley on Mile High Sports Radio AM 1340 | FM 104.7 to discuss the team's recent woes. After dropping four straight games in Los Angeles and San Francisco, Colorado is 37-45 and 14.5 games behind the Giants in the division. Even if the team will consistenly be weak away from Denver, it's their performance at home that continues to hold them back according to Harding.
"They're always going to struggle on the road," Harding said, "but the problem with them right now is that they aren't winning at home, and they've got to figure out a way to do that."

Colorado is 18-20 at Coors Field this season, the sixth-worst home record in the National League. Their ERA at home is 6.37, the highest in the National League and distinctively higher than their road performance (3.97). They've given up the most runs and second most hits in the NL when at Coors, and opposing hitters are batting an NL-high .311.
Harding said that all teams go through this rough patch at some point in the season, "but because the Rockies struggled at home coming out of the gate, it really looks crucial right now. It looks like the season is getting away from them."
The Rockies have lost 12 of their last 17 games, and what Harding calls "bothersome" is the fact that seven of those 12 losses were at home.
Harding suggests that the Rockies need to "pitch when they hit and hit when they pitch – especially at home, because that's where they have to dominate."
[adrotate banner="112″]
Whiteley chimed in, adding that this team is "wearing me down." If the Rockies aren't careful, they could wear down too much and miss the playoffs for the seventh consecutive year.
"If they don't win 50 games," Harding said, "50 of their 81 games at home, then it's very hard for this team to ever get to the playoffs."
For more on the Rockies' struggles at Coors Field, click on the podcast below…
Catch Gil Whiteley Monday-Friday from 11a-1p on Mile High Sports AM 1340 | FM 104.7 or stream live any time for the best local coverage of Colorado sports from Denver's biggest sports talk lineup.