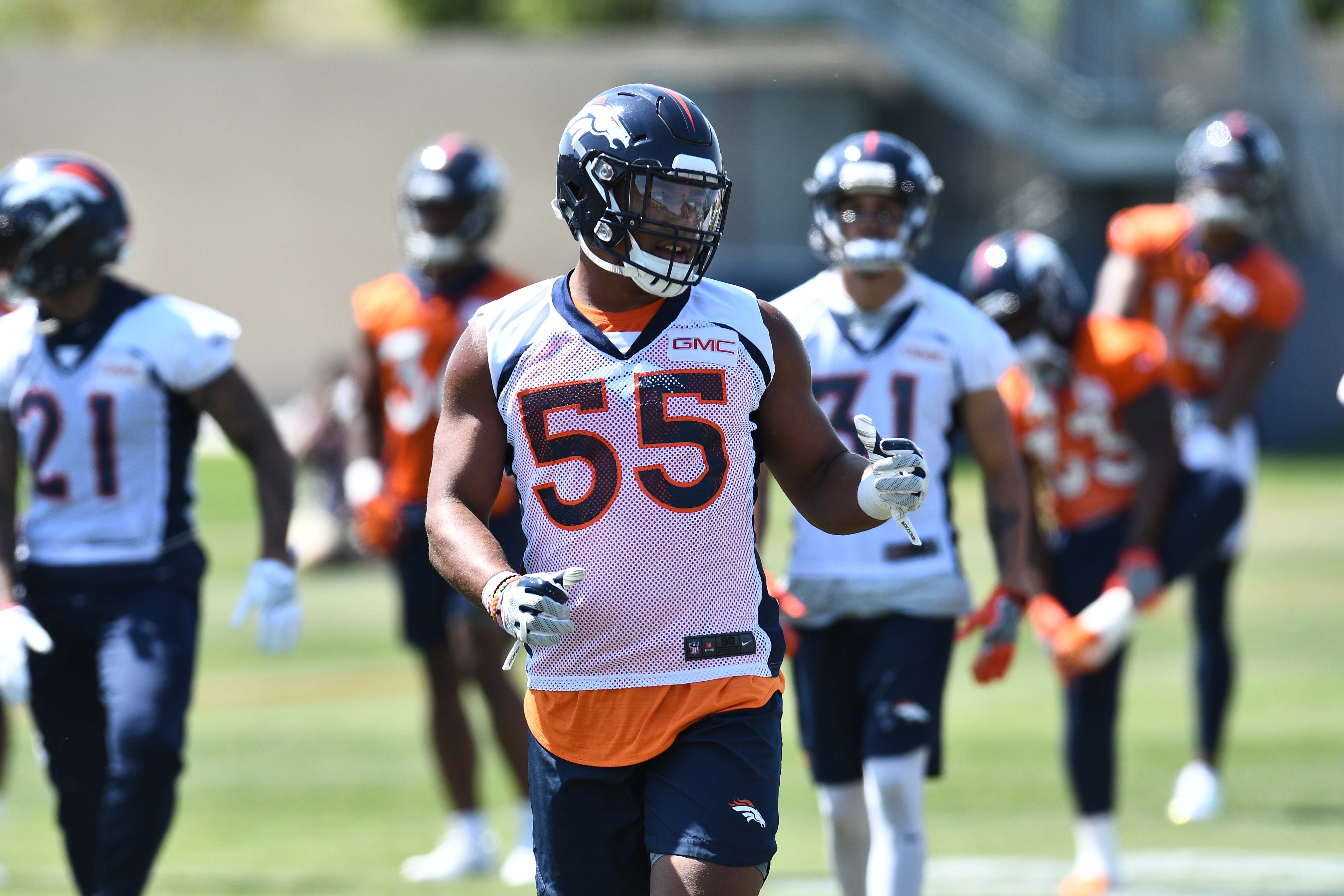 The Denver Broncos go into Week 2 with multiple injuries to key players on both offense and defense, a noticeable increase from last week where the team was fairly healthy.
The Jacksonville Jaguars on the other hand look to be as healthy as any team in football with only four players, much of which is depth, on their weekly injury report.
Denver Broncos
Jerry Jeudy and Ronald Darby
Jeudy with an ankle injury and Darby with a hamstring injury were both placed on the injured reserve after the week one game against the Giants. Both players will be eligible to return in Week 5 when the Broncos play the Steelers, though Jeudy's injury seems to be more severe with a timetable to return at four to six weeks.
While losing Jeudy and Darby for an extended amount of time is a huge loss for the Broncos, the depth at both of these positions somewhat softens the blow as first-round rookie Patrick Surtain II will step in for Fuller, and Jeudy's production will be spread out through multiple offensive skilled players.
Graham Glasgow
Glasgow left MetLife stadium in an ambulance last week after experiencing an irregular heartbeat throughout the game against the Giants. Despite this, Glasgow played almost the entire game, missing only the last three snaps of the game.
Thus far, Glasgow has not participated in any practice this week leading to many speculating that he will not be able to play in the Week 2 game against the Jaguars.
Glasgow is listed as doubtful on the Broncos' official injury report. In his place, second-year guard Netane Muti will start.
Bradley Chubb
After missing last week due to an ankle injury, Chubb has been limited in practice every day of this week.
When asked about his status, Fangio said, "Bradley had the same type of practice he had on Wednesday, we're gonna do the same thing, and it may be a game-time decision again."
He is officially listed as questionable ahead of Sunday's matchup against the Jaguars.
Last week his absence was noticeable. While Dre'Mont Jones and Von Miller were getting consistent pressure in their own right, Malik Reed struggled against Giants left tackle Andrew Thomas. Chubb returning would do a lot for the Broncos' defense, completing one of the best pass rushes in the league.
Shelby Harris
Harris had a productive Week 1 performance totaling 5 tackles in the Broncos 27-13 win over the Giants.
In practice this week, he has been limited on both Wednesday and Thursday with a wrist injury.
The Broncos seem to have been cautious with Harris, not wanting to further any injury at practice this week. Nonetheless, Broncos fans should not be too worried about Harris heading into week two as he did not receive a game status designation.
Shamar Stephen
Stephen, a rotational defensive lineman for the Broncos, played in 18 snaps last game, racking a total of three tackles.
Signed this offseason, Stephen isn't a vital piece to the Broncos' defense but does help bolster their run defense when the starters need a breather.
Not participating in Wednesday's practice and limited in Thursday's, Fangio confirmed that Stephen is expected to play this Sunday.
Jonas Griffith
Giffith was an addition to the Broncos' injury report on Thursday with a back injury. Since then Griffith has been a limited participant in all three practices.
Listed as a linebacker, the odds of him taking defensive snaps the season are slim to none. The impact he has comes through special teams where he is a standout in that area. Tom McMahon's special teams unit has been a disappointment through his entire tenure on the Broncos. Griffith was a late addition to the roster, coming after the last preseason game, with the idea to help this unit.
Griffith's availability is still very much in the air and is listed as questionable for this week's game.
Jacksonville Jaguars
Tyson Campbell
Campbell was questionable last week before being made active to play on game day where he allowed five catches for 80 yards and a touchdown.
This week he has been a limited participant on both Wednesday and Thursday's practice but was a full participant in Friday's practice. Despite being listed on the injury report, head coach Urban Meyer made it clear earlier this week that he is supposed to play this Sunday.
Tre Herndon
The most noticeable name on the Jaguars injury report, Herndon is a starting nickel cornerback.
After sitting out of the last game with a knee injury, Herndon did not participate in Wednesday's practice and was limited on Thursday and Friday.
Herndon is listed as out for this week's game and is eyeing a return against the Cardinals in Week 3. In his place, rookie cornerback Tyson Campbell is his replacement.
Lerentee McCray
McCray, a former Broncos' player, is primarily a depth edge piece for the Jaguars. Last week he played in 18 defensive snaps where he looked solid spelling K'Lavon Chaisson and Josh Allen.
He has been dealing with a hamstring injury that has limited him in practice all week and is listed as questionable on the Jaguars injury report.
Jordan Smith
Rookie edge Jordan Smith was made inactive last week after suffering a knee injury that would carry into this week making him a limited participant in all three practices.
Much like McCray, Smith is a depth piece for the Jaguars. He has not yet made his NFL debut and is listed as questionable heading into the game against the Broncos.