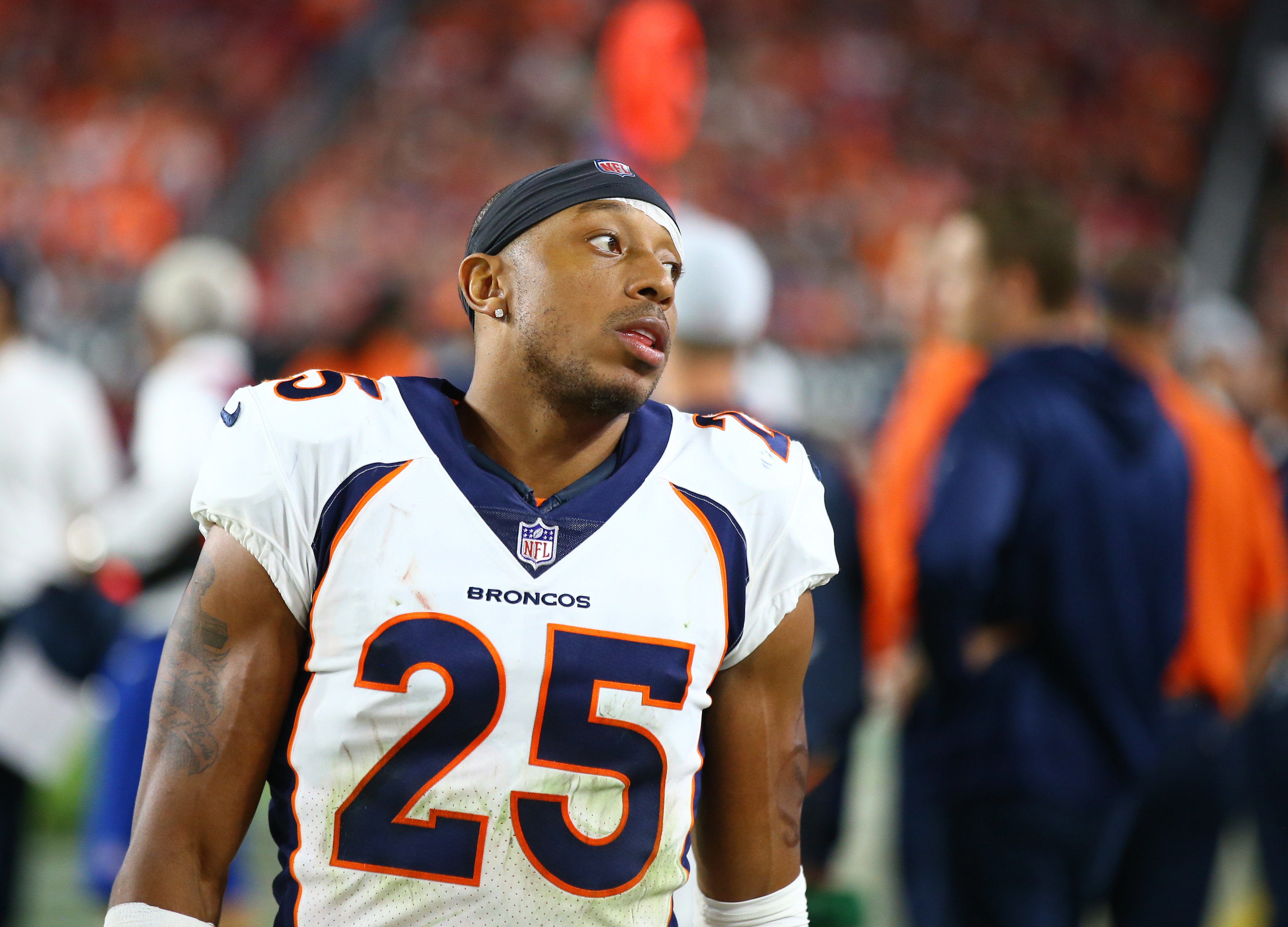 After losing two games in a row and six of their last seven, the Broncos enter their bye week with questions that need answering. Vance Joseph has an 8-17 record as Denver's head coach, his clock management has been questioned throughout his tenure, and he's won only one of his seven total replay challenges over the last two seasons.
"I mean, I'm just looking forward to the Chargers, I can't focus on who's coaching me or anything like that," Chris Harris Jr. told Eric Goodman and Les Shapiro of Mile High Sports AM 1340 | FM 104.7, as the bye week began.
With an extra week before facing the division-rival Chargers, this could be an opportunity to make changes in Denver in an attempt to salvage the season. Harris is focused on using the bye week to clear his head, rather than speculating about changes in the coaching staff.
"For me, it's just getting away, getting to clear my head with my family. My body feels great; mind, everything feels good… Just keep working, just try to stay positive, and that's all I'm trying to do — just trying to put us in the best situation to win and do my job and try to make plays for us," Harris explained.
While a four-game losing streak isn't as troubling as the eight straight losses of last season, this season and the last are beginning to look eerily similar. Rookies Phillip Lindsay, Royce Freeman, and first-round selection Bradley Chubb have all put their talent on display. Injuries have worn some position groups thin and exposed weaknesses. The Broncos have played tough competition close in multiple losses, but all that matters at the end of the day is wins and losses.
"Oh yeah, we're way more competitive… but you know [there] ain't no moral victories in the NFL. It's either you got it or you don't," Harris said. "Nine games, we don't got it right now, so we've got to figure out a way to get some wins, man. This is two years in a row."
Click here to listen to the full interview with Chris Harris Jr., or listen to the podcast below.
Catch Afternoon Drive with Goodman and Shapiro every weekday from 4p-6p on Mile High Sports AM 1340 | FM 104.7 or stream live any time for the best local coverage of Colorado sports from Denver's biggest sports talk lineup. Download the all-new free Mile High Sports Radio mobile app for Apple or Android.