Caesars Sportsbook Louisiana is geared up for the state's sports betting launch, one that's coming sooner rather than later. When it arrives, the app will be one of the first operators to launch.
New users on Caesars Sportsbook Louisiana can pre-register and earn a $100 bonus for doing so. This bonus, plus other new player promos, will be waiting for you when sports betting goes live in Louisiana.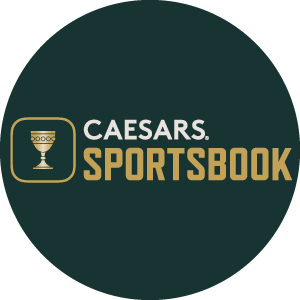 Caesars Sportsbook
CAESARS SPORTSBOOK LOUISIANA
GET THE APP
This pre-registration bonus is only here for a limited time. Once Caesars Sportsbook Louisiana launches, new players will be able to cash in on their massive new-user promos. It's worth highlighting that you can still get in on any new-user promos even if you pre-register. The $100 pre-registration bonus is an add-on for getting in on the action early.
There is plenty going on nationally and locally to keep Louisiana bettors engaged. The NFL, NBA, NHL, and college football seasons are in full swing. The Saints haven't been perfect, but they are making some noise in the crowded NFC. Meanwhile, the Pelicans are stumbling out of the gates without Zion Williamson.
Click here to sign up with and lock down this $100 pre-registration bonus.
Caesars Sportsbook Louisiana Offers $100 Early Bonus
This $100 bonus is on the table for anyone in Louisiana who pre-registers with Caesars Louisiana Sportsbook. There are no hoops to jump through to secure this.
Once you sign up in advance of the launch of online sports betting, that $100 bonus will go straight to your account. This offer is only available for a limited time.
Once sports betting is live, this $100 bonus will be gone forever. If you are planning on signing up with sportsbooks in the future, it makes sense to snag $100 for the cost of a few minutes of your time.
How to Claim This $100 Caesars Louisiana Bonus
This pre-registration bonus is the easiest $100 you will make at any sportsbook. Sports betting isn't easy, so it's not a bad idea to grab these freebies when you can. Follow these steps below to snag this $100 bonus now:
Start the pre-registration process on Caesars Louisiana Sportsbook by clicking here.

You won't need to make an initial deposit to qualify for this pre-registration bonus.

Be prepared to provide some basic information necessary to set up your account.

Name, date of birth, email address, physical address, etc.

Lock down your $100 pre-registration bonus.

You can use this bonus on any available market when sports betting launches.
All players on legal online sportsbooks must be at least 21 years or older to participate. Louisiana joins Arizona, Colorado, Indiana, Iowa, Michigan, New Jersey, Tennessee, Virginia, and West Virginia as states where Caesars Sportsbook operates.
When Will Online Sports Betting Start?
Again, we don't have a definitive date on when Louisiana plans to launch sports betting, but it has to be close. Caesars Louisiana Sportsbook already taking pre-registrations means we are inching closer to that date.
For the time being, Louisiana sports fans will have to sit tight. In the meantime, lock up this $100 bonus so you can be ready.
Click here to sign up with and lock down this $100 pre-registration bonus.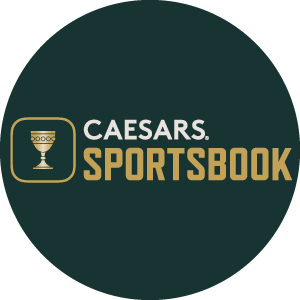 Caesars Sportsbook
CAESARS SPORTSBOOK LOUISIANA
GET THE APP