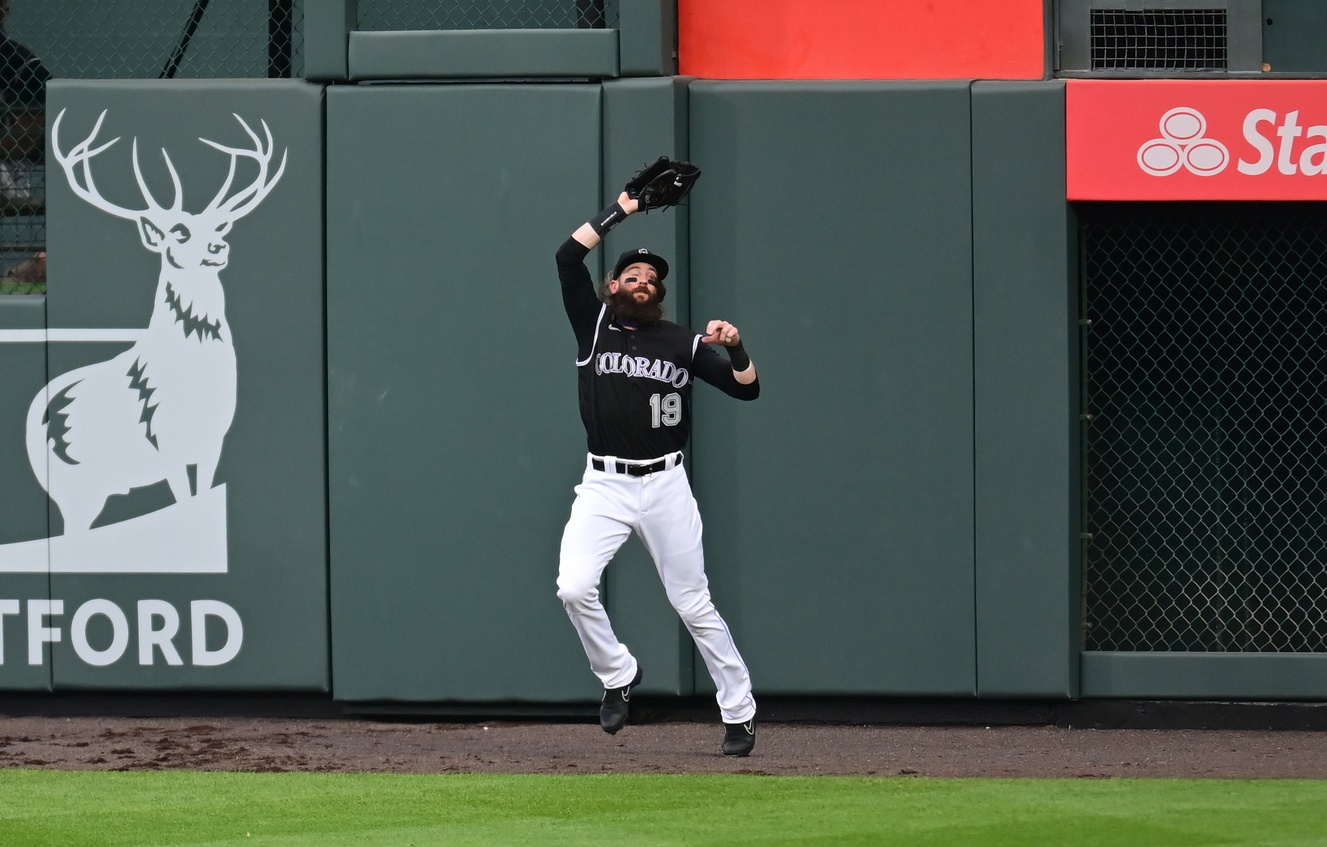 Colorado Rockies stars Nolan Arenado and Charlie Blackmon on Thursday were named Gold Glove finalists at their respective positions, according to Rawlings—the longtime sponsor of the award—via Twitter.
It's no surprise that Arenado, who has won seven consecutive Gold Glove awards, is on that list. He led all major league players, regardless of position, in Defensive Runs Saved with 15. And the eye test matched the metrics, as per usual. But Blackmon is a bit of a surprise; the 34-year-old right fielder was a run below average in terms of DRS and a staggering minus-47 over the previous three seasons combined. Anyone who has watched Blackmon throw the ball can agree that his arm is far from an asset, and he generally takes curious routes to the ball.
However, the main factor in deciding the Gold Glove winners this season is a
combination of advanced defensive metrics
. While Blackmon, again, came in at just below average in DRS, his Ultimate Zone Rating—a metric used by Fangraphs to evaluate defensive value—was 3.8, which placed him third among all National League right fielders, behind only fellow finalists Mookie Betts and Kole Calhoun.
It's worth noting that, according to Statcast's all-encompassing new defensive metric dubbed Outs Above Average (OAA), Blackmon was exactly average in right field in 2020.
All of this considered, there's no doubt Blackmon improved quite a bit defensively in 2020 relative to his performance over the previous few seasons. Is going from "extremely bad" to "somewhere around average, but maybe a little better depending on which metric you like" worthy of being a Gold Glove finalist? Maybe not. But, considering the Rockies had one of the best defenses in all of baseball—something that can be verified both by looking at advanced metrics as well as the overall success the rotation had pitching to contact—let's appreciate it for what it is. Blackmon has worked hard not only to stay in the field, but contribute to his team in a positive manner defensively. The result, regardless of whether one agrees with it, is—at the very least—a well-deserved nod to his efforts.