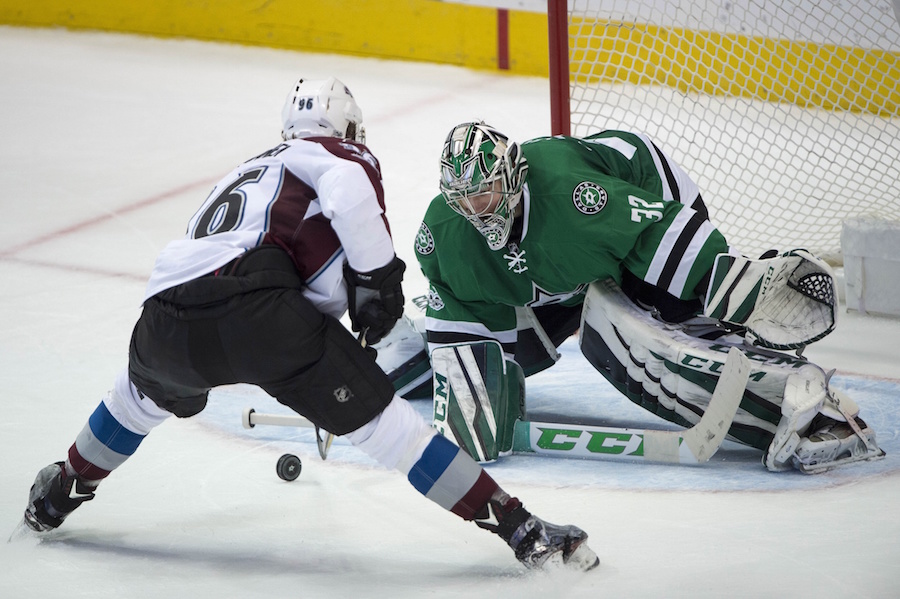 The 2016-17 season cannot end fast enough for the Colorado Avalanche and their fans, but they had to skate extra time in the penultimate game of the season on Saturday night – a 4-3 shootout loss to Dallas. It was the Avs' fourth OT loss and 59th overall loss of the season.
Dallas scored one goal in each period of regulation and scored the only goal in the shootout to close the season 4-1 against Colorado. After winning the season opener 6-5, Colorado dropped the next four to Dallas by a combined score of 14-7.
Devin Shore put Dallas ahead in the first and Jamie Benn capitalized on a penalty that carried over into the second period to give Dallas a two-goal lead. Mikko Rantanen scored his team-high 19th goal for Colorado in the second period to halve the deficit. Momentum swung fully into the Avs' favor in the first half of the third when Gabriel Landeskog and Nathan MacKinnon (PP) each scored to give the Avs a 3-2 lead. Tyler Seguin evened things at 13:44 with an even-strength goal and then scored the only goal of the shootout to give Dallas the win.
Colorado ends the season on Sunday in St. Louis. With just 48 points on the season, Colorado is assured the lowest point total in the shootout era. The 2013-14 Buffalo Sabres held the previous low mark with 52.