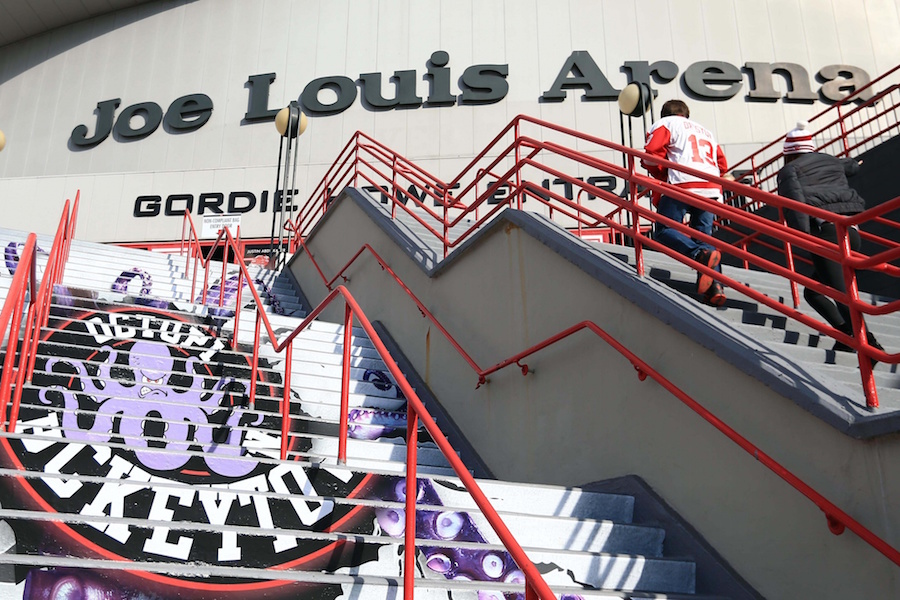 T.S. Eliot would have been happy with the way the Colorado Avalanche's last trip to Joe Louis Arena went. The same for the Detroit Red Wings. Not so much for Avalanche faithful, however. The Avalanche played its final game in the storied arena Saturday, falling 5-1. To paraphrase Eliot, this is the way a rivalry ends – not with a bang, but a whimper.
After skating to a scoreless tie in the first period, Detroit struck first with a Justin Abdelkader power play goal in the second. Nathan MacKinnon scored the equalizer for Colorado at the 3:44 mark of the third period before the flood gates opened up for the Red Wings. Tomas Tatar scored twice in a span of two minutes to stun Calvin Pickard. Dylan Larkin would score on another Red Wings power play, and Gustav Nyquist put things out of reach with just under 4:00 to play.
Detroit moves into Little Caesar's arena next season. Joe Louis Arena was home to one-half of one of the greatest sports rivalries of the late 20th century. From 1996 to 2002 the two teams played five postseason series against each other in the Stanley Cup playoffs, with the Avalanche winning three of the series and the Red Wings winning two of them. Over those seven years, the two teams combined for a total of five Stanley Cup championships in seven years, the Avalanche winning twice (1995–96 and 2000–01) and the Red Wings winning three times (1996–97, 1997–98 and 2001–02).
Both Colorado and Detroit have skated to their most disappointing seasons since the rivalry days. Colorado is on pace to finish with the worst record of any NHL team in the shootout era and Detroit will miss the playoffs for the first time in 20 years. Saturday's outcome was perhaps a fitting end for these two teams as their seasons limp to the finish.