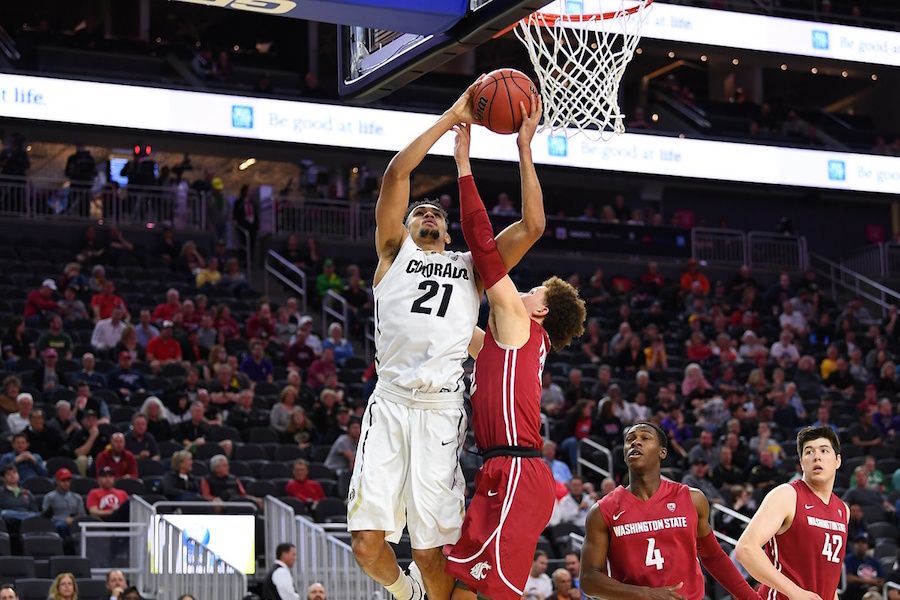 Senior guard Derrick White scored 17 of his game-high 26 points in the second half to fuel a huge comeback win for the Colorado Buffaloes in the first round of the Pac-12 Tournament. Trailing by 14 points at the half, the Buffs went on to defeat Washington State 73-63 in Las Vegas.
Colorado's tournament hopes still hang in the balance with a Thursday matchup with No. 7 Arizona now looming. A loss to Wazzu would have sent the Buffs home early from the conference tournament and all but ended their hopes of an NCAA bid. But White wasn't going to let that happen.
White took control in the second half, helping the Buffs shoot 56 percent from the floor and 5-of-8 from 3-point range after the break. Xavier Johnson added 19 points and six rebounds to help secure the win. Four Washington State starters scored in double-figures in the loss.
The Buffs still cling to a slim hope of making the NCAA Tournament without winning the Pac-12 Tournament. They would need at least a win over Arizona in the quarterfinals to keep themselves in the conversation. At 19 wins and with an 8-10 record in conference play, Colorado will require a win over the Wildcats and likely one in the semifinals against either UCLA or USC to shore up their case for a return trip to the big dance. A loss to Arizona will all but end their hopes of competing on the NCAA's biggest stage.