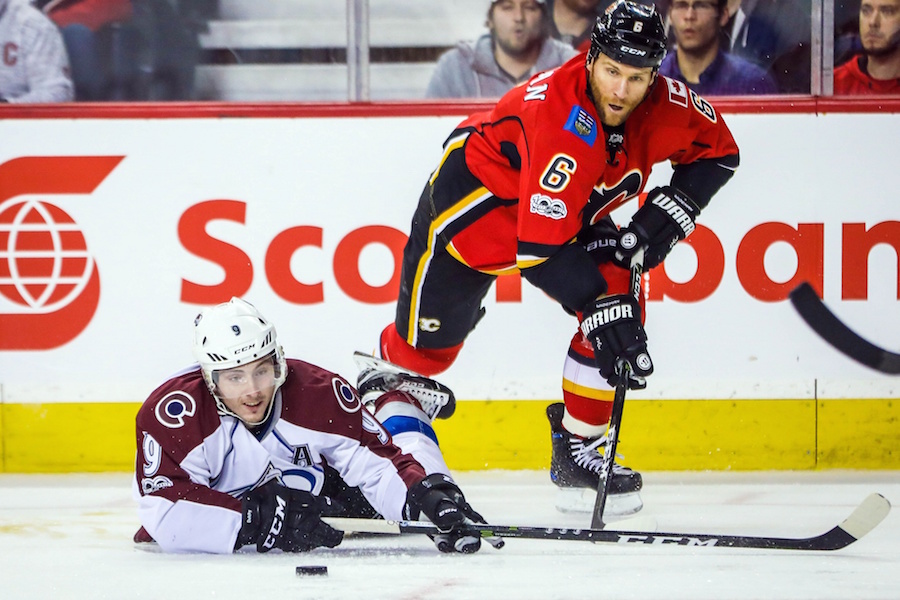 The Colorado Avalanche now have three different losing streaks of five games or more on the 2016-17 season after falling in Calgary. During their latest five-game skid, Colorado has been outscored 23-10 including the 4-1 margin on Wednesday night.
The Avalanche were nearly blanked by Brian Elliott, who made 17 saves in the win. Patrick Wiercioch had the lone tally for Colorado, which came at 18:35 in the third period already trailing 4-0. Kris Versteeg, Mikael Backlund and Johnny Gaudreau all scored on the power play for Calgary. Colorado was 0-for-3 on the man-advantage; Calgary was 3-for-7.
Colorado put up single-digit shots on goal in all three periods, including just four in the first frame. Their 18 total shots were two shy of tying a season low of 16, which they have tallied twice now. It was the sixth time this year Colorado has been held below 20 shots.
The latest five-game losing streak comes directly on the heels of another. An overtime win in Chicago is the lone separator of ten losses for the Avalanche. They also have a six-game losing streak, which spanned from Nov. 23 through Dec. 6. Colorado begins a four-game home stand on Friday against the Islanders; the Avs are also on a 10-game home losing streak.