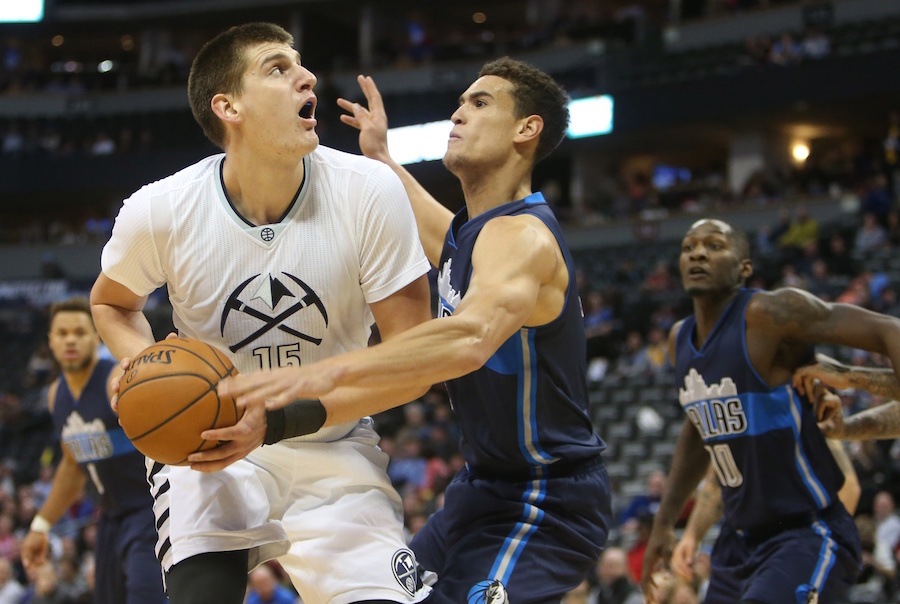 Don't look now, but the Denver Nuggets are winners of three games in a row and headed to Los Angeles to face a Clippers team that will be without Blake Griffin for each of their next two matchups (two games in seven days). Yes, a 117-107 victory over the Dallas Mavericks has things looking optimistic for the Denver Nuggets.
Michael Malone's squad is undefeated since Gary Harris returned from a foot injury and Nikola Jokic was moved into the starting lineup, both of which occurred last Thursday in a win over Portland. On Monday night Jokic nearly had a triple-double (27-15-9) and Harris added a career-high 24 points of his own to lead a redemption win over the Mavs. One week earlier, Denver was embarrassed in Dallas with a 20-point loss.
Dallas didn't go down without a fight in Denver on Monday, however. The Mavericks went on an 21-4 run in the second period to take a 16-point lead, but Denver battled back to take a two-point lead at the half. After some back-and-forth early in the third, Denver took the lead for good at the 9:07 mark and earned their third win in a row and fourth in five games.
Despite their recent hot streak, Denver is still below .500 both at home and on the road. At 12-16, they are a half-game back of Portland for the No. 8 seed in the west. Jokic and the Nuggets are in Los Angeles on Tuesday to face the Clippers, who will be without Blake Griffin for at least three weeks. Griffin is undergoing arthroscopic knee surgery. The Nuggets and Clippers face off again on Dec. 26, also in Los Angeles. Denver hosts Atlanta on Friday in between those games.