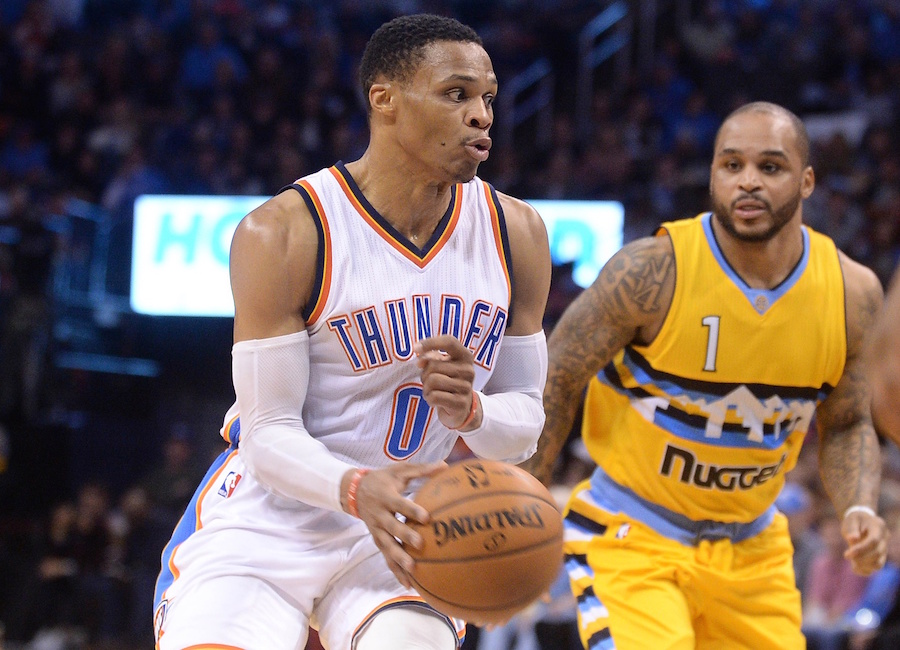 The Oklahoma City Thunder and Denver Nuggets combined for 120 points in a frenetic first half on Saturday night. Denver couldn't keep pace in the second half, though, and the Thunder cruised to a 121-106 victory.
Oklahoma City point guard Russell Westbrook recorded his 17th triple-double of the season with 32 points, 17 rebounds and 11 assists to lead all players in each of those categories. Nuggets starting point guard Emmanuel Mudiay, meanwhile, did not record a point in the contest. Mudiay was 0-for-9 shooting and did not find his way to the free throw line; he recorded one rebound and four assists in 26 minutes in the loss.
Denver was playing without its MVP, Nikola Jokic, who was held out of the game with an undisclosed illness. Jusuf Nurkic had a double-double starting in his place. Gary Harris also did not play; he is continuing to heal a groin injury.
Denver now heads to London for a matchup with the Pacers Thursday at The O2 Arena as part of the NBA's Global Games. Denver has lost five straight contests, allowing at least 120 points in each. The Pacers, winners of five in a row, have scored 120-plus in each of their last three.