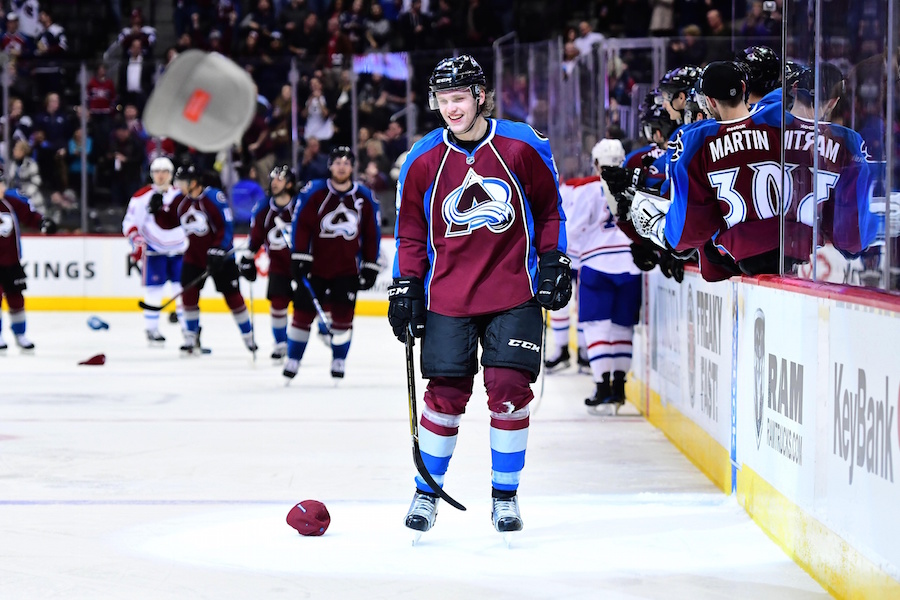 A team that has been on the wrong side of too many lopsided scores this year has now won two in a row by a margin of at least three goals. The Colorado Avalanche skated to an impressive 4-0 win over Montreal at Pepsi Center on Tuesday night to record their 15th win and only their third set of back-to-back wins on the season.
Colorado jumped out to an early 2-0 lead with goals from Mikko Rantanen at :30 and Andreas Martinsen at 2:25. Rantanen, Colorado's top draft pick in 2015, would score in each of the game's three periods to record his first career hat trick and earn first star of the game honors. Colorado was 1-of-2 on the power play in the game, including Rantanen's third.
Defensively, Colorado put forth its second consecutive strong effort in front of Calvin Pickard and the Avalanche netminder was on top of his game as well, making 27 saves to post a clean sheet. After allowing 12 shots in the first period, Colorado allowed just eight and seven over the two final frames and blanked Montreal on five power play opportunities. The Avs, averaging a league-worst 3.3 goals per game, have allowed only two goals in their last two games.
The Avalanche will go for a sweep of their three-game homestand on Thursday when they host Pittsburgh. It would be Colorado's first three-game winning streak of the season. After that, they head out on an East Coast road trip that will see them play five games in seven nights.