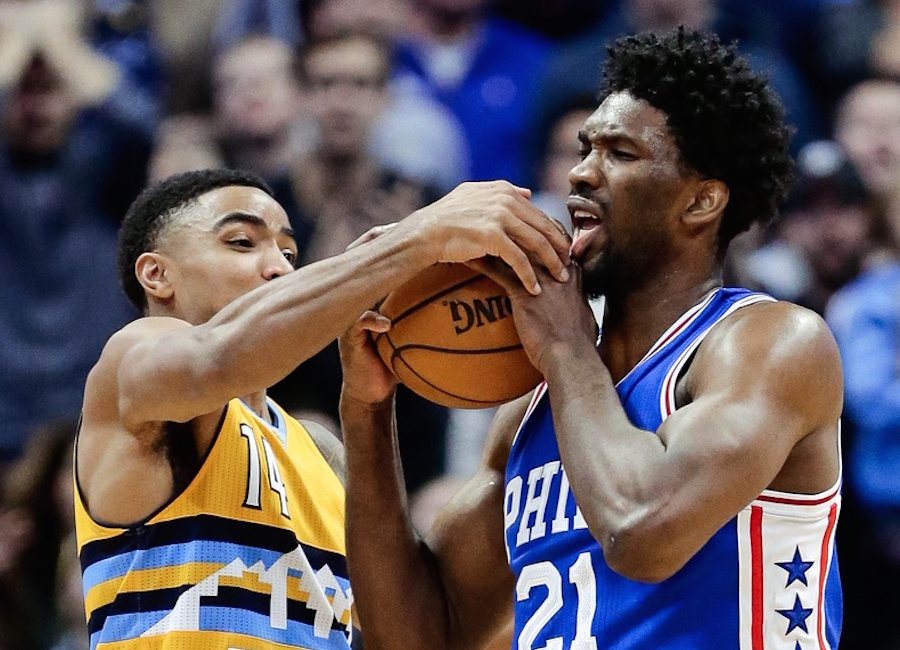 If the Denver Nuggets are going to scratch their way into the playoffs for the first time since 2012-13, they can't afford to lose home games to lesser opponents, especially ones that out-hustle and out-muscle them when they shouldn't. The Philadelphia 76ers were on the second night of a road back-to-back, having lost on Thursday at Utah, but came into Pepsi Center on Friday and stole a win, 124-122.
The Nuggets had six players in double-figures, including Nikola Jokic with a game-high of 25. Jokic battled all night with Ersan Ilyasova, who had a double-double and 23 points in the win, and Joel Embiid, who also had 23 points, but Jokic alone was not enough to stop the Sixers. Philadelphia shot 48.5 percent from 3-point range, the real difference in the game.
Denver's perimeter defense went lax, and Ilyasova and the Sixers took advantage. The big man was 5-of-6 from distance and one of four Philadelphia players with two or more 3's on the night.
The loss drops Denver to 14-19 on the season, with a pair of tough games upcoming. Denver travels to Golden State on Monday before coming home to host Sacramento on Tuesday.