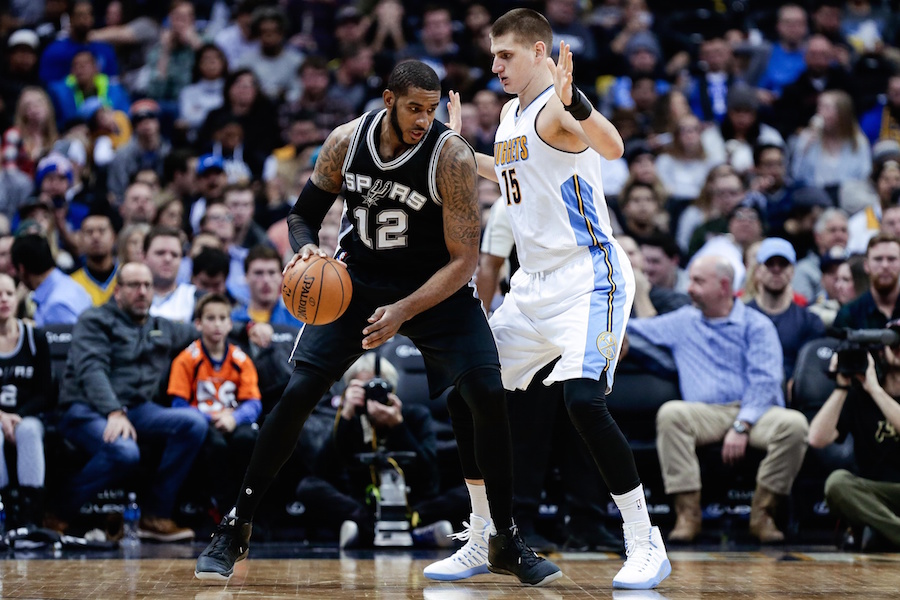 After promising wins over the Clippers and Timberwolves coming out of the Christmas, the Denver Nuggets are now on a four-game losing streak with a tough task ahead on Saturday. The Nuggets now travel to Oklahoma City to face the NBA's leading scorer, Russell Westbrook, on the heels of a 127-99 loss to the San Antonio Spurs Thursday night in Denver.
Defense, or the lack thereof, has been a major sticking point for head coach Michael Malone over Denver's latest losing streak – with the coach even calling out the veteran leadership on his club following a loss to the Kings earlier in the week. They've since buried the hatchet, but that didn't stop them from getting buried at home by the Spurs.
Three different San Antonio starters scored 20-plus, including LaMarcus Aldridge with a game-high 28 points. Nikola Jokic had a team-high 19 for Denver and logged another double-double with 11 rebounds, but Denver had no answers defensively for the Spurs. Jamal Murray had an especially rough night, posting a minus-25 in the game. No Nuggets player had a positive plus-minus.
After their trip to Oklahoma City, Denver continues heading east – all the way to London. The Nuggets and Pacers will play at the O2 Arena on Jan. 12 as part of the NBA's Global Games program.