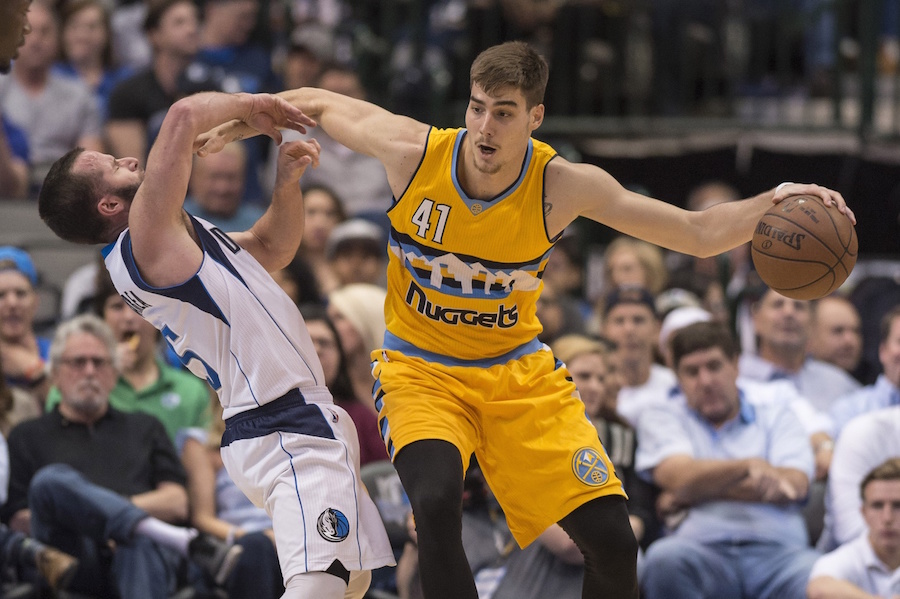 No longer in contention for the NBA playoffs, Michael Malone turned to the future on Tuesday night against the Dallas Mavericks. In a game being played only for pride and experience on both sides, the youngsters on the Denver Nuggets handed Dallas a 109-91 defeat at American Airlines Center.
Jamal Murray, Juancho Hernangomez and Malik Beasley – all 2016 draft picks – each logged 27 minutes or more and all scored in double-figures in the win. Murray recorded a double-double with 10 points and 10 assists. Gary Harris, now in his third year, led the Nuggets with 20 points in the win. The game also afforded Malone and Dallas coach Rick Carlisle the opportunity to give extended minutes to a pair of aging veterans. Dirk Nowitzki led all scorers with 21 points in 27 minutes, while Mike Miller scored eight points in 29 for Denver. Miller's 29 minutes accounted for more court time than he logged during every full month of the season, not including March when he logged 46 for the month.
Dallas paid tribute to retiring Cowboys quarterback Tony Romo during the game, making him an "honorary Maverick" for the night. Romo dressed, participated in warmups and sat on the bench during the game. Romo is headed to the broadcast booth after a 13-year career with the Cowboys.
Denver concludes its season on Wednesday night in Oklahoma City against the Thunder, the team that knocked them out of the playoffs on Sunday. The Nuggets can earn their 40th win of the season with a victory.