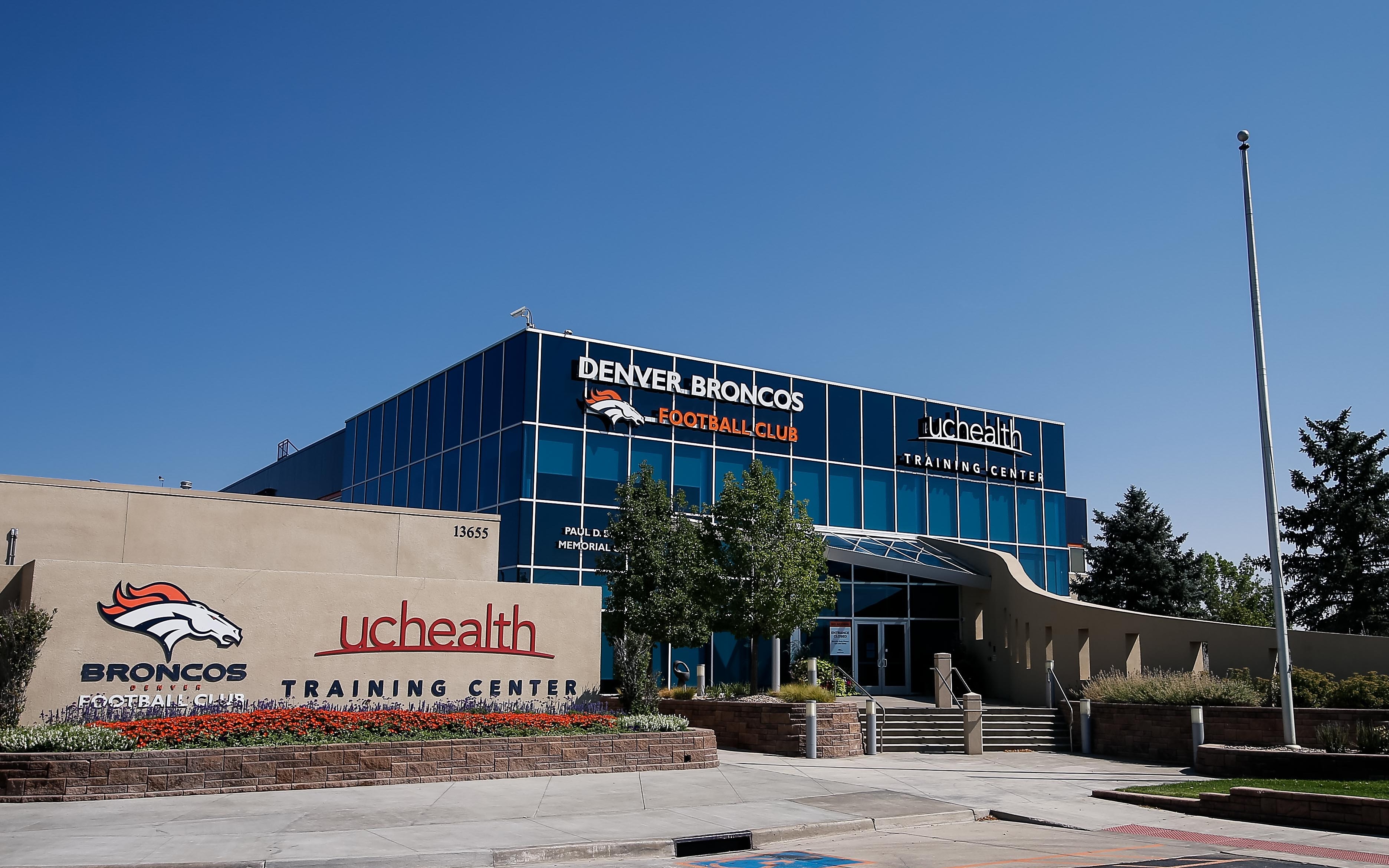 Every dialogue in our country is currently bi-polar; we need more nuance.
And not to be that guy but, when you look back on this current history we're living through, you'll either be on the right side or the wrong side.
President Barack Obama and Dr. Martin Luther King Jr. said, "Even though the arc of the moral universe is long, it bends toward justice."
Which side do you want to be on?
On Wednesday night, the NBA playoffs shut down due to entire teams deciding to withhold their most valuable asset: Themselves as entertainers.
Led by the Milwaukee Bucks and quickly followed by every other team currently in the NBA bubble and postseason, the league stopped for a day. There were no games.
Thursday was much of the same, except the MLB joined in and so did the NHL, postponing their games until later dates. And some NFL teams, including the Denver Broncos, called off practice as well.
It's all in response to the latest killing of an innocent black man being brutally murdered — or, in Jacob Blake's case paralyzed — by police and bystanders uploading videos to the internet. Blake's attempted murder by the Kenosha, WI police department — shooting him seven times in the back as he entered his car with his children waiting inside — is just another in a list too long to name here.
George Floyd, Breonna Taylor, and here in Colorado Elijah McClain, are some of the most prominent and well-known names in this sad, stupid, racist and abhorrent list of black people who have been senselessly maimed or murdered within the last year. And that list only continues to grow daily.
Players have had enough, refusing to play during these divisive times which have banded together people of all ages, races and creeds to fight for equality in cities across the country. They have been peaceful gatherings and, at times, violent protests. The Mile High City included.
For Denver's sports teams, play and practice halted this week as athletes used their platform to speak out on social justice.
The Nuggets were set to take on the Utah Jazz in Game 4 of their first-round playoff series on Thursday. Instead, they'll be pushed back to Friday or Saturday. The Avalanche did play Game 3 of their second-round series against the Dallas Stars, winning to bring the series to 2-1 Dallas. But, considering the NBA, WNBA and MLS all postponed games earlier that day, it seemed somewhat off for the NHL to continue on.
The Rockies played on Wednesday night, but Matt Kemp decided to boycott alone. He was joined by his teammates on Thursday as they were scheduled to play the Arizona Diamondbacks, who botched the moment with this release:
The Diamondbacks put out this statement about today's game. pic.twitter.com/cBGXXX3IM8

— Zach Buchanan (@ZHBuchanan) August 28, 2020
And the Broncos decided to not practice Thursday, along with many of the NFL's teams, to stand in solidarity with players across all sports.
When games started getting postponed on Wednesday and into Thursday, many fans backlashed against players on social media. One, who's brother is a military veteran and was visited by Broncos star Justin Simmons a few years ago, now hit Simmons' DMs blaming victims and more.
Nearly four years to the day and Colin Kaepernick knelt on the football field in a statement for social justice, with then candidate Donald Trump calling him a "son-of-a-bitch" and arguing any players who kneel should be fired. Fast forward to the train wreck that is 2020 and fans are still choosing sides on whether or not athletes should "stick to sports."
Look, you're either on the right side or wrong side of history, and if you don't support these athletes now, you wouldn't have supported Martin Luther King Jr. or John Lewis back in the '60s, either.
This isn't the first time players have boycotted games due to racism. Here are a few other examples:
1964 AFL All-Star Game
Doug Farrar today posted a recount of the 1964 American Football League All-Star game which was supposed to take place in New Orleans, LA but was moved to Houston, TX due to racism from the town and from white players, too.
In 1964, during the middle of the Civil Rights Movement, the AFL All-Star Game was going to take place in New Orleans but black players had trouble finding places to eat and even getting cabs to take them around town in the Deep South. After the racist treatment, black players decided to boycott the game unless it was moved. It was, and was played, in a gutsy decision by the AFL. But we find ourselves in the same predicament 55 years later, sadly.
Bill Russell
Thursday, one of the greatest players in basketball history and 11-time NBA champion Bill Russell tweeted, "In '61 I walked out if an exhibition game much like the @NBA players did yesterday. I am one of the few people that knows what it felt like to make such an important decision. I am so proud of these young guys. It reminded me of this."
Check out the newspaper clip below:
In 61 I walked out if an exhibition game much like the @nba players did yesterday. I am one of the few people that knows what it felt like to make such an important decision. I am so proud of these young guys. It reminded me of this Pls RT ⁦@MSNBC⁩ ⁦⁦@CNN⁩ ⁦⁦ pic.twitter.com/70VAIFxhtf

— TheBillRussell (@RealBillRussell) August 27, 2020
Elgin Baylor
"I'm a human being," Elgin Baylor said in 1959, protesting a game due to segregation. "I'm not an animal to be put in a cage and let out for the show."