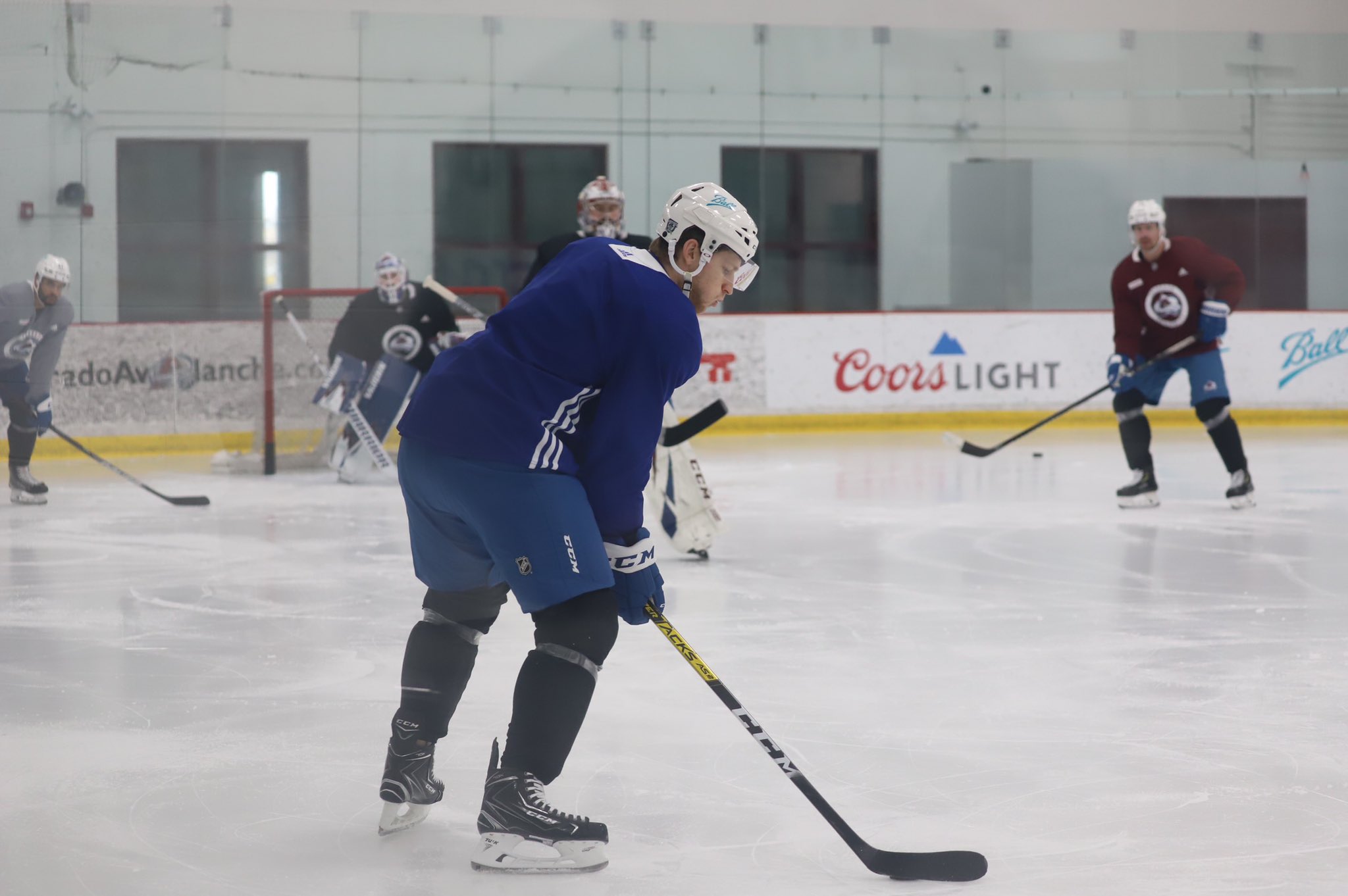 Nathan MacKinnon, Pierre-Edouard Bellemare and Devon Toews are back from their injuries.
Erik Johnson, Pavel Francouz and Matt Calvert are not. And Sam Girard, Tyson Jost and Gabriel Landeskog remain on the COVID protocol list heading into next week.
Meanwhile, the Vegas Golden Knights, who the Avalanche are facing Sunday in the first of four straight games against one another, are dealing with a COVID scare of their own.
Colorado's return to the ice came nine days after the team's last game. And it wasn't the only team facing COVID-related shutdowns.
To put it lightly, the 2020-21 season has, and continues to be, unpredictable.
"When you look around the league you see I think six teams shut down now," Avs goalie Philipp Grubauer said. "There's been a lot of teams that postponed their games."
The Avalanche have had five postponed games during this stretch. The games, which will be played at a later date, will only further compact an already accelerated schedule.
But this is assuming the team does not face any more future postponements.
"You've got to be ready to roll with the punches and that's what we're doing," Av coach Jared Bednar said. "Everyone's trying to do their best to get these games in and play as high a level as possible. The season is not going to look the same as any other year. There are too many moving pieces to it. So everyone's just trying to do their best."
Hockey Mountain High Podcast:
The Avalanche are back on the ice and preparing for four straight games against the Vegas Golden Knights. Well, maybe. Assuming there are no more postponements, Colorado is set to resume action Sunday without Gabriel Landeskog, Tyson Jost or Sam Girard but Nathan MacKinnon, Devon Toews and Pierre-Edouard Bellemare are returning. JJ and Aarif discuss Colorado's even more accelerated schedule before diving into Chris MacFarland's interview with the Penguins. The guys then discuss one fake and one real trade rumor. All that and more on this edition of Hockey Mountain High: Your go-to Avalanche Podcast.
Follow the guys on Twitter @JJoftheyear and @runwriteAarif
Listen to "Band-Aids" on Spreaker.