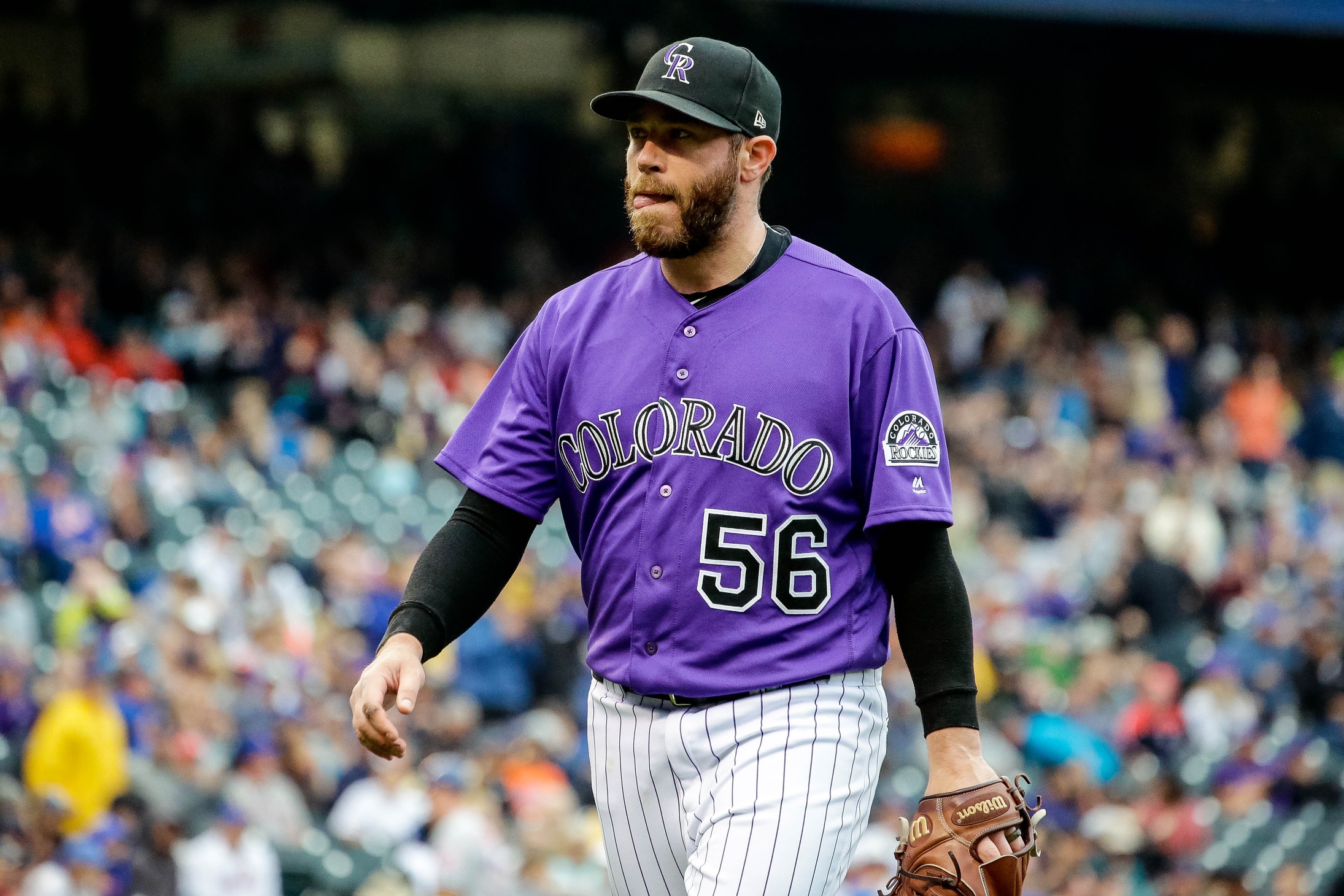 Greg Holland's second blown save of the 2017 season also blew a chance to sweep the Philadelphia Phillies in a weekend series at Coors Field as the Rockies fell on Sunday, 3-2.
After starting pitcher Jeff Hoffman dazzled for seven innings, Holland (2-2, 1.96), the MLB saves leader, could not maintain the lead in the ninth inning.
The Phillies managed to string together a pair of hits to lead off the ninth, putting themselves within striking distance of the Rockies.
Shortstop Trevor Story made a superb play on a fielder's choice to get Odubel Herrera out at the plate to preserve Colorado's lead; however, the Rockies' happiness was short-lived as Cameron Rupp (who was thrown out at the plate as the potential tying run in the eighth inning) proceeded to hit a two-run double on the very next pitch to push the Phillies ahead.
Colorado put two runners on in the bottom of the ninth but ultimately failed to drive them home, resulting in a loss and missed opportunity.
"One quality pitch from getting out of that and us getting the win," Holland said following the game. "[I] made an untimely mistake with guys on base. It cost us."
The Rockies offense was quiet Sunday, scoring just two runs on seven hits, five of which came off the bats of All-Stars Nolan Arenado and Charlie Blackmon.
Sunday's contest was the last game of a six-game home stand for Colorado in which they went 4-2.
The Rockies will now hit the road for five games against the defending AL Champion Cleveland Indians and the Miami Marlins.