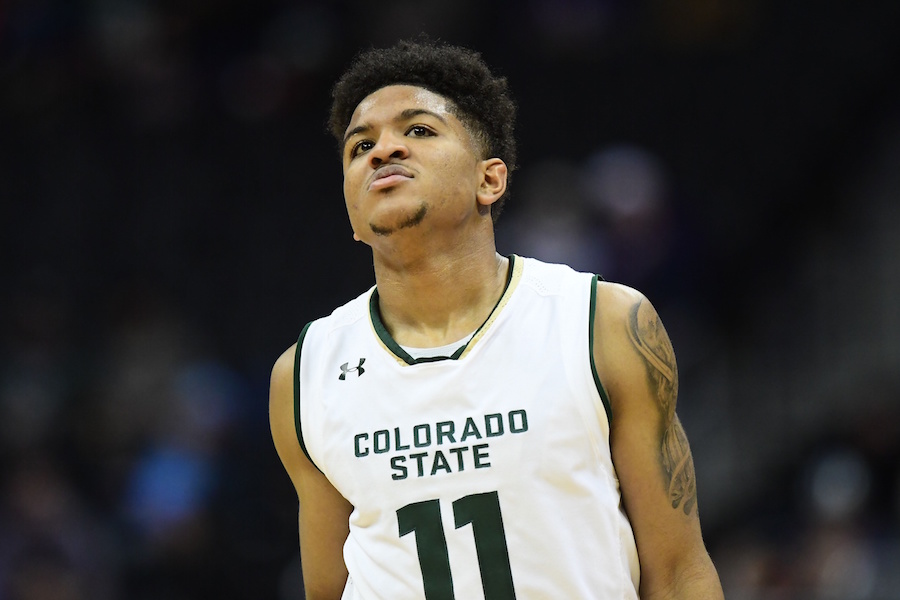 Read this story at CSURams.com
Despite a quick start, Colorado State did not have an answer to Arkansas' full-court pressure in a 92-66 loss in Fayetteville, Dec. 5. With the loss, the Rams fell to 4-5 on the season while the Razorbacks improved to 6-2.
The Rams got off to one of their best starts of the year, opening the game on a 13-2 run. However, the Razorbacks rallied back and put together a 19-0 run over the next six minutes to take a 21-13 lead the hosts would never relinquish. CSU found itself hanging around with good rebounding but couldn't buy a bucket. The Rams found foul trouble with all five starters with two fouls in the first half as the Razorbacks raced out to a 47-29 halftime lead. The lead grew with a 12-3 run to start the final period and got no smaller than 20 the rest of the way.
CSU shot just 36.5 percent (19-of-52) for the game, including 36.0 percent (9-of-25) from the three-point line. Arkansas was a stellar 52.2 percent (35-of-67) from the field in the contest. The Rams did grab more rebounds, 38-31, but could only convert that into an 18-8 advantage in second-chance points.
Junior guard Prentiss Nixon was the only Ram in double figures with a career-high 31 points, shooting 8-of-13 on field goals, 5-of-8 three pointers and 10-of-11 at the free throw line. Arkansas was led by Jaylen Barford and CJ Jones with 19 points each, while Daniel Gafford added 14.
Colorado State turned the ball over 19 times as compared to five for Arkansas, resulting in a significant 27-6 advantage for the host Razorbacks.
Next, Colorado State will complete its toughest four-game stretch of the year with the second road game on this trip at Oregon on Friday, Dec. 9 at 8 p.m. MT.