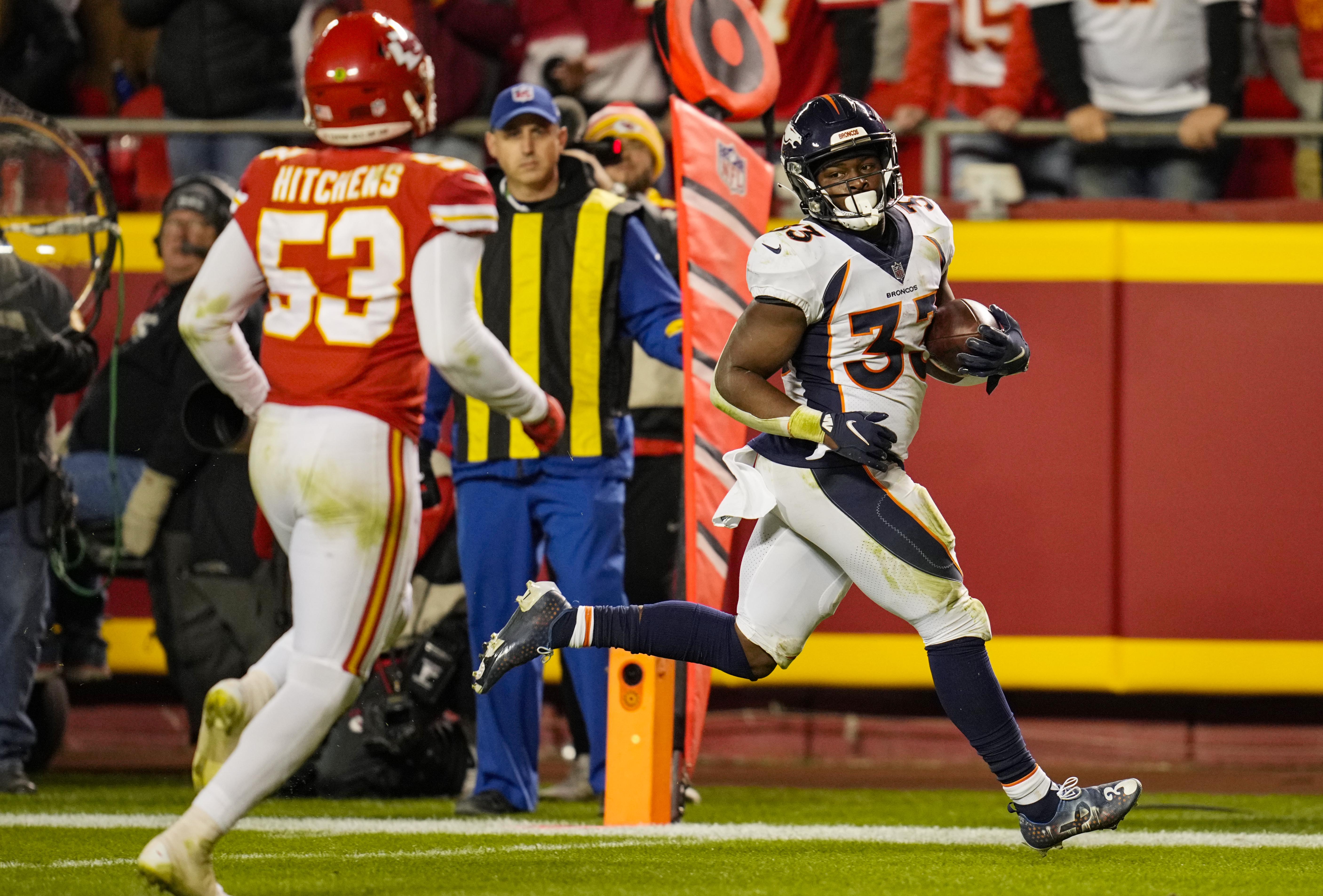 The 2022 NFL Season is finally upon us, and it figures to be an especially magnificent season for anyone that considers themselves a fan of an AFC West club. Whether it be the Denver Broncos or one of the division's other franchises, every AFC West fan will get to enjoy a lot of high-quality football in 2022.
That said, which fans should feel the most boastful and which should feel the meekest heading into this season? Let's take a look.
Note: This is a Power Ranking, NOT a season prediction. This is meant to reflect how these teams stand after last season and this offseason. The author of these rankings predicts the results of this season will change how these four teams are ranked. This is just how they presently stand…before any real football has been played. It's ok, we promise.
1. Kansas City Chiefs
The Kansas City Chiefs saw their iron grip over the rest of the AFC West loosen considerably. But, none of their divisional foes have won a single playoff game since the 2015 season, and the Chiefs have won eight on their own over that span, so it's impossible to knock KC from its perch until the games start.
That said, while all of their division rivals got better, the Chiefs seemingly got worse.
Tyreek Hill was one of the most impactful offensive weapons we've seen in NFL history, and he's no longer on their roster. Defenses had to fear him on every single play, and he played a large role in dictating the defensive looks that Kansas City faced. Now, given his age and contract demands, trading him for a massive haul was likely the right call long-term, but it could still hurt the Chiefs a ton in the short term.
A lot of their offensive success has been driven by the fact that they have Patrick Mahomes and Andy Reid, but having the NFL's two most deadly weapons, both of which required a double team to adequately defend, was certainly helpful. Now, Hill is gone and Travis Kelce is a shell of his former self, though still a dangerous weapon.
Travis Kelce and Hill were both practically indefensible (in Hill's case that extended off the field), giving KC's attack two unstoppable weapons, and now they have zero. Not only that, but now much of the Chiefs' offense is predicated on the idea that defenses will give them wildly conservative looks, and that they'll need to find success attacking underneath.
However, don't you think defenses will be less conservative when they attack KC now that they've traded away their best counterpunch to aggressive defense? Now teams have the option to defend the Chiefs multiple ways, rather than just one, and as a result, this should be the least productive offense of the Mahomes era (though still a very good offense)
Kansas City should see their defense take a step forward, but its secondary is poor and it is relying too heavily on rookies to be considered a good unit.
2. Los Angeles Chargers
The Los Angeles Chargers have done a good job loading up the roster to take advantage of Justin Herbert's final cheap seasons.
Last season we saw the defense and offensive line hold the Chargers back from reaching the playoffs, and they've made some solid investments to shore up those glaring holes.
The right side of the offensive line was horrific, so the Chargers drafted a plug-and-play guard, which should half-fix the problem. Right tackle still appears to be a disaster, but few offensive lines have a top-four as good as the Bolts' top-four now.
The defense couldn't stop the run to save its life and the secondary was deeply disappointing. So, the Chargers added Khalil Mack, Kyle Van Noy and Sebastian Joseph-Day, immediately overhauling the team's greatest deficiency. They also signed Bryce Callahan away from the Denver Broncos for nothing (Broncos Country should be mad), and signed J.C. Jackson to be their new lockdown corner. Plus, Asante Samuel Jr. now has a year of experience under his belt.
The roster is magnificent, but the coaching staff does have some serious concerns and the curse of the Chargers looms large. The fact they haven't proven they can win yet is the biggest factor holding them out of the top spot.
3. Las Vegas Raiders
The Las Vegas Raiders are a magnificent Rorschach test, as one can see just about whatever they wish upon gazing at the roster, but they might not be all that great a team.
The upside is promising though. Derek Carr is coming off his two best seasons as a quarterback and is bordering on top-10 status, and he's joined by an insane posse of weapons. Davante Adams is the best receiver in football because he can seemingly do everything well. Darren Waller is one of the league's most unguardable offensive weapons, and the same could be said for Hunter Renfrow, though they go about it in wildly different ways. The weapons don't stop there though, as Foster Moreau is an intriguing No. 2 tight end, and Josh Jacobs played some of the best football of his career to close out last season.
However, will all those weapons matter when the offensive line is an absolute nightmare? The Raiders project to have a bottom-five unit up front, and one really has to be imaginative to find a path to substantial growth among the players the Raiders have in their possession.
On defense, the tandem of Chandler Jones and Maxx Crosby is certainly exciting, but even despite the new addition, it's hard to imagine Vegas' pass rush improving much. Crosby led the league in pressures and pass-rush win rate a season ago, and Yannick Ngakoue had one of the best seasons of his career. Crosby could be a standout pass rusher again and Jones could have an excellent year for a 32-year-old and they would still likely come up short of what the unit produced last season.
Not only should the Raiders' pass rush experience some regression to the mean, but the secondary remains a major concern. Will Jones and Crosby even matter if the team can't cover any of their opponents?
The Raiders are extremely loaded at the offensive skill positions and at edge rusher, but the talent at every other position, the overall depth of the roster, and going from a beloved coaching staff to a bedeviled coaching staff is enough to make anyone dubious of this operation.
4. Denver Broncos
This isn't a ranking of which team had the best offseason or how the standings will look at season's end, but rather, how the team stands right now. And, as it stands right now, the Denver Broncos deserve to be in last place.
They've been a doormat in the AFC West over the past two seasons, finishing last in the division both times and compiling a division record of 2-10 over that span (the Chargers have the next-worst in-division AFC West record since 2020, at 6-6). Each of the Broncos' divisional foes at more divisional wins just last season than Denver has experienced over the last two seasons combined.
Now, it should be noted that the Broncos made massive gains this offseason. Denver had serious deficiencies in each of arguably the four most important areas — head coach, quarterback, offensive play-caller, and pass rush — and have made seemingly made strides at every single one. The strides they've made in regard to the latter three feel undeniable, although the unknown of Nathaniel Hackett as a head coach still lingers.
That said, nearly every AFC West team got better this offseason and the chasm between the Denver Broncos and the rest in divsion was too much to surpass without playing any football.