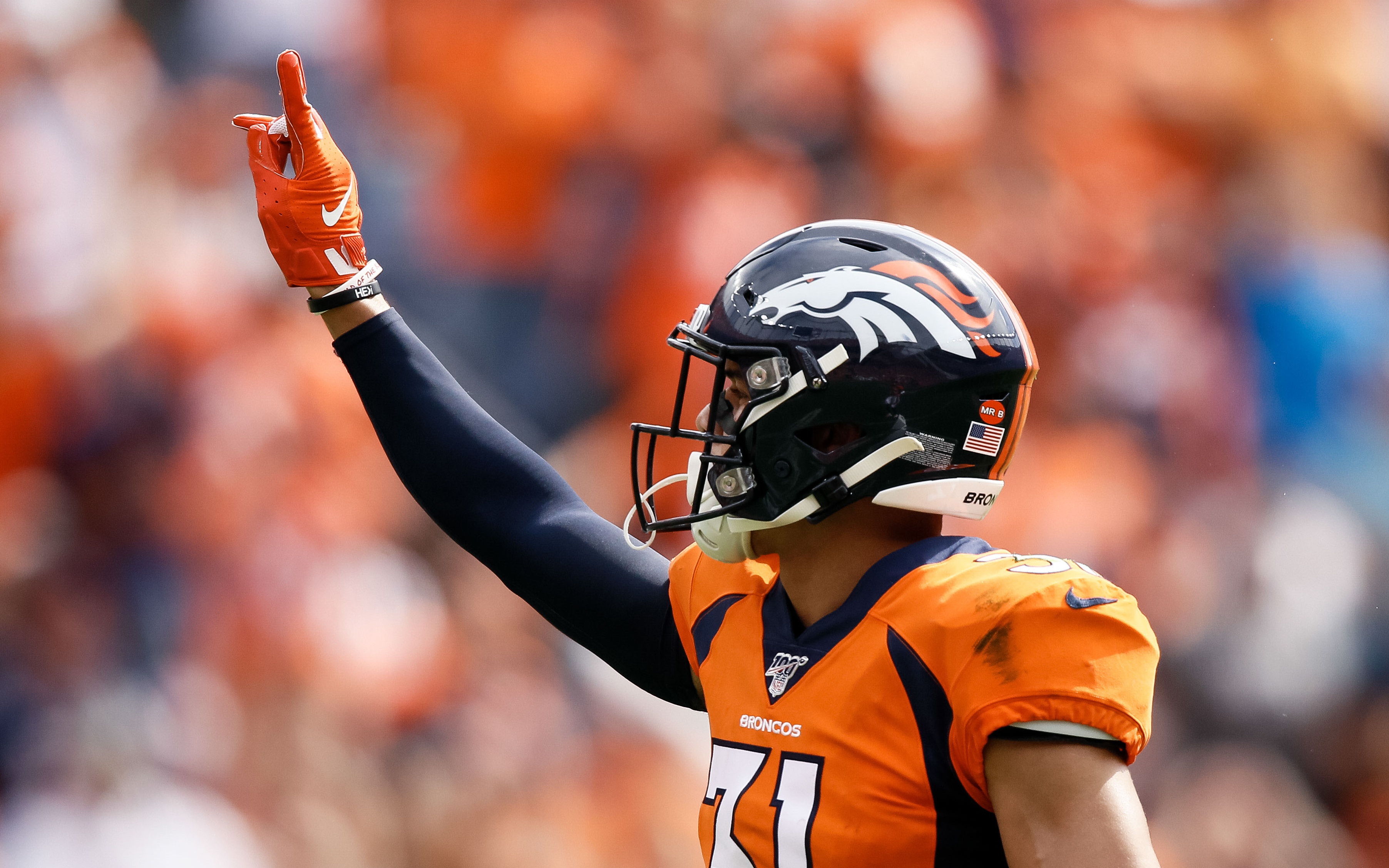 After his last two incredible seasons in Vic Fangio's scheme, Justin Simmons has seemingly solidified his place as the NFL's best safety. At least he has in the eyes of PFF.
He already earned the spot in both Doug Farrar's rankings, and Pro Football Focus' initial rankings of the league's best safeties. Now, he has snagged yet another top ranking.
In PFF's rankings of the top 50 players for the 2021 season, Simmons comes in ranked 23rd. That is good enough for him to be ranked as both the best safety and the best Bronco in football.
"Simmons is a free safety for the Broncos, but he can impact far more plays than most free safeties throughout the NFL," PFF analyst Sam Monson wrote. "He has notched 28 defensive stops over the past two seasons, a top-11 figure in each season, and almost every player ranked ahead of him is primarily a box safety by trade. Simmons is the highest-graded safety in the league since the start of the 2019 season."
Monson makes an excellent point about Simmons' versatility. That versatility is truly what makes him the best safety around. He is a stout run defender — as evidenced by PFF's stat listed above — and elite in coverage.
His contemporaries, like Jamaal Adams, tend to dominate one of those facets, while struggling in the other. Minkah Fitzpatrick is another example, as he might be the best coverage safety, but he's almost a liability against the run.
Fangio's scheme, which demands a lot from its safeties, has been able to spotlight Simmons' impressive versatility. It places him in a position to make those defensive stops in the run game and to make the five interceptions he made this season, good for second among all safeties.
If Simmons can sustain the elite level of play, which he's shown in recent years, the Broncos defense should be the very best in football.