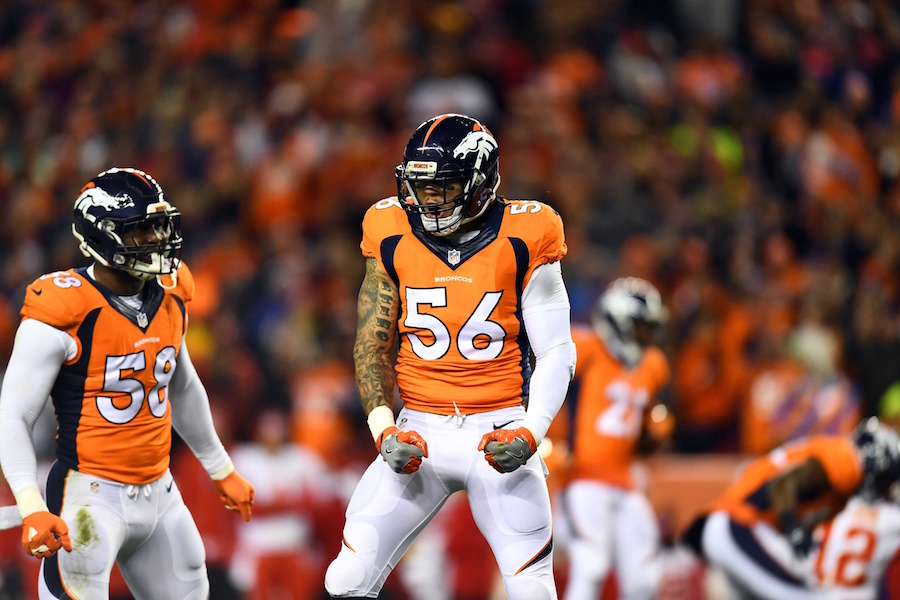 Tuesday brought news from Denver Broncos OTA's that Shane Ray could be facing another surgery on his wrist — another set back as Ray attempts to return to form after previous undergoing surgery on the same wrist last year.
Ray will seek a second opinion as reported by Mike Klis of 9News and another surgery has been recommended. In the event another surgery is needed, he's not expected to miss the entirety of the season, however a major blow to what needed to be a strong return for Ray, playing on his final year of his current contract with Denver after his option was not picked up.
Discussing the Broncos situation with Ray is Broncos Blitz podcast host Ronnie Kohrt and guest host Jake Meier of Sports Destiny Radio on Mile High Sports AM 1340 | FM 104.7.
Kohrt and Meier chat about Ray's future and how he will fit into the Broncos defense as Ray isn't expected to miss the entire season as of now. The guys also chat about how the injury could potentially be a blessing in disguise short term in regards to keeping Ray.
Click here to listen to the full Broncos Blitz podcast with Ronnie Kohrt and guest host Jake Meier, including what the guys had to say about Ray's future in Denver and more, or listen to the podcast below.
Click here to listen to past episodes of the Broncos Blitz podcast and access the Broncos Blitz archived vault.