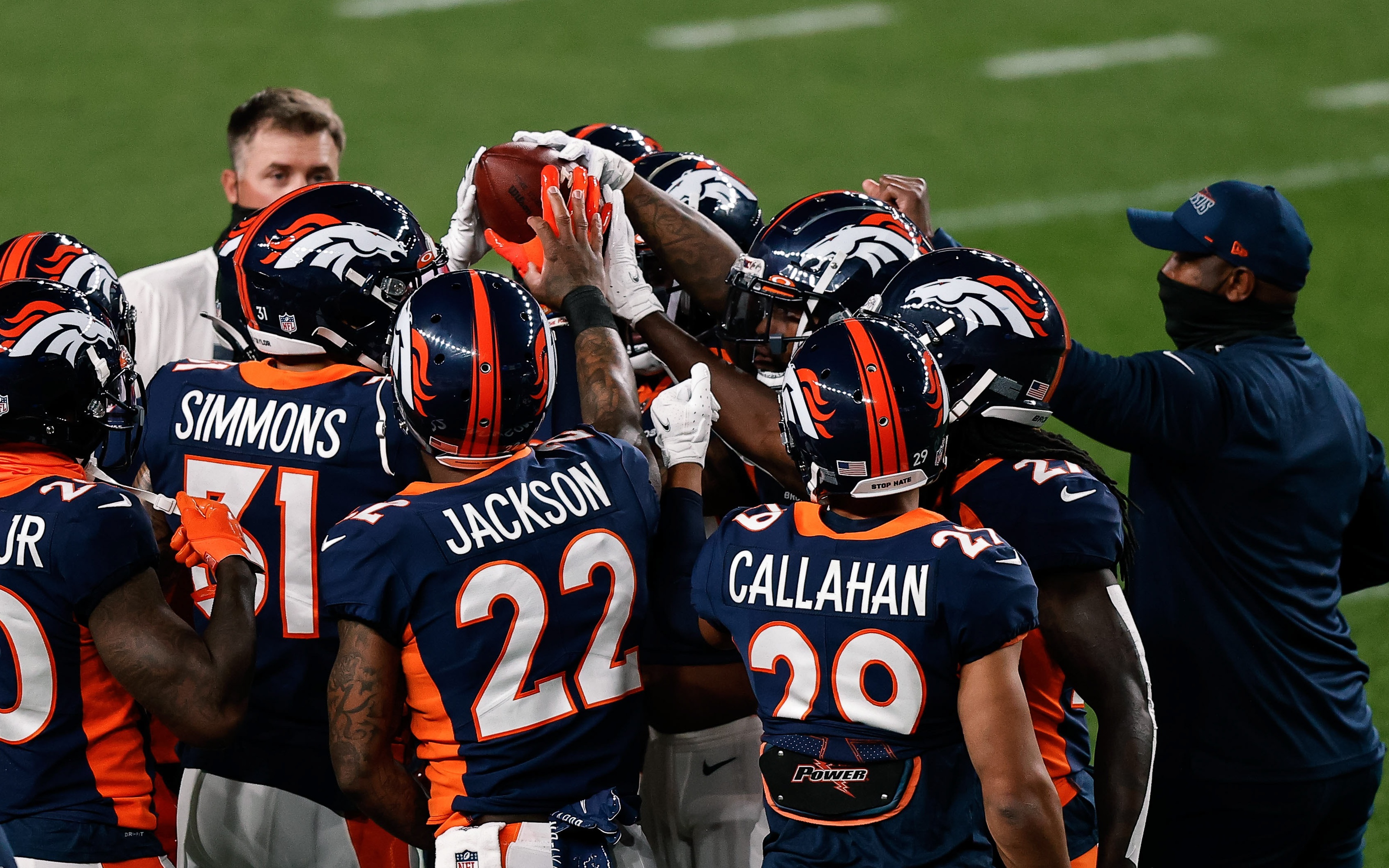 Last offseason, former general manager John Elway and long-time Broncos cornerback, Chris Harris Jr., could not agree on a contract extension and went their separate ways, marking the end of what used to be the legendary "No Fly Zone" defense.
That move, along with trading cornerback Isaac Yiadom, effectively put the Broncos in a position to overhaul and rebuild most of their secondary, specifically the cornerback position.
This rebuild included a trade for, veteran, A.J. Bouye, drafting the University of Iowa's Michael Ojemudia in the 3rd round, and signing, Wake Forrest's nickel defensive back, Essang Bassey as an undrafted free agent.
On opening day, the Broncos starting group consisted of Bouye and Ojemudia as boundary cornerbacks, while Bryce Callahan, who was coming off a season-ending injury, would man the nickel cornerback position.
While most did acknowledge that there were plenty of unanswered questions regarding this starting group, the Broncos secondary was hit hard with injuries throughout the 2020 season. With multiple key players missing games, the Broncos' lack of quality depth was evident and became a major drawback for Fangio's defense.
Entering this offseason with a newly hired general manager in George Paton, this was an area the Broncos had to move aggressively in repairing. Both starting safeties, Kareem Jackson and Justin Simmons, were on expiring contracts while the cornerback room was still lacking in starting-caliber players.
To make things even more difficult, Bouye, who was coming off a very up and down season, was released. While this move was expected, as it saved the Broncos $11,689,338 in salary cap space, the cornerback room that was already in need of help was thrown into a desperate state by Bouye's release.
At this point, completely fixing the secondary seemed improbable. The amount of resources Paton would have to allocate to his defensive backfield would be a tremendous amount, making it seem as if this would be a multiple-year rebuild.
But slowly, Paton chipped away. First, by resigning All-Pro Justin Simmons to a huge contract extension that would make him the highest-paid safety in the league. This was a big moment for the Broncos as this is something Elway was unable to pull off.
In free agency, the Broncos made two "splash" moves to improve this group, with the signings of Ronald Darby and Kyle Fuller. Both cornerbacks have plenty of experience under their belt and have proved to be good players in the NFL. In fact, Darby is coming off the most consistent year of his career and Fuller was an All-Pro player the last time he was coached under Fangio.
After these two signings, the Broncos projected starters looked set with Fuller, Darby, and Callahan at the cornerback position, while Simmons and Jackson would return as one of the best safety duos in the league.
Even after all these offseason moves, depth would still be considered a need. Ojemudia would be returning for his sophomore year but is still a developmental player who had a very up and down rookie season. Outside of that, the Broncos' depth would all be huge projections if thrown into a starting role.
In the draft, the Broncos attacked this issue taking a total of four defensive backs. Headlining this group would be the University of Alabama's Patrick Surtain II, who the Broncos selected with the ninth pick in the first round. This would be followed by back-to-back safety selections in Caden Sterns and Jamar Johnson and finished with, nickel specialist, Kary Vincent Jr.
With Jackson, Callahan, and Fuller all aging and on expiring contracts after this season, the Broncos also set themselves up for future success with these draft picks. With the free agents Paton added this offseason, these rookies have been put in a situation where they should have time to develop. This could pay off massively next offseason where they could potentially have developed high-quality players, that are on cheap contracts, effectively saving themselves from overspending in free agency.
Looking ahead, there is no doubt the Broncos have immensely improved throughout their entire secondary. This is evident when comparing the two groups.
For example, Ojemudia entered the 2020 season as a day one starter. As a rookie, he performed as well as one would expect a third-round selection to perform. His season was very up-and-down and he was ultimately benched for tackling issues. This season, he could very well be the fifth cornerback on the depth chart, behind Surtain. This is not a knock on Ojemudia, as he looks very promising, but rather the Broncos having the talent to properly place him on the depth chart.
This goes for the Broncos safeties as well. Luckily, Simmons and Jackson both had healthy seasons last year but behind them was Trey Marshall. Marshall, who was an undrafted free agent out of Florida State University, has not been seen on the field enough to have much expectation for what he could be as a starter if Jackson or Simmons did miss time. Adding both Sterns and Johnson should give the Broncos the offseason competition they did not have last year.
All in all, the Broncos secondary has been improved substantially, adding both starting-caliber players and depth for this year, while also setting themselves up for the future. Paton invested more than enough resources into one of the team's biggest weaknesses to make it stronger for this upcoming season.
On paper, this is Fangio's most talented secondary since taking the job in 2019, and barring anything unforeseen, should be one of the best pass defenses in the NFL.