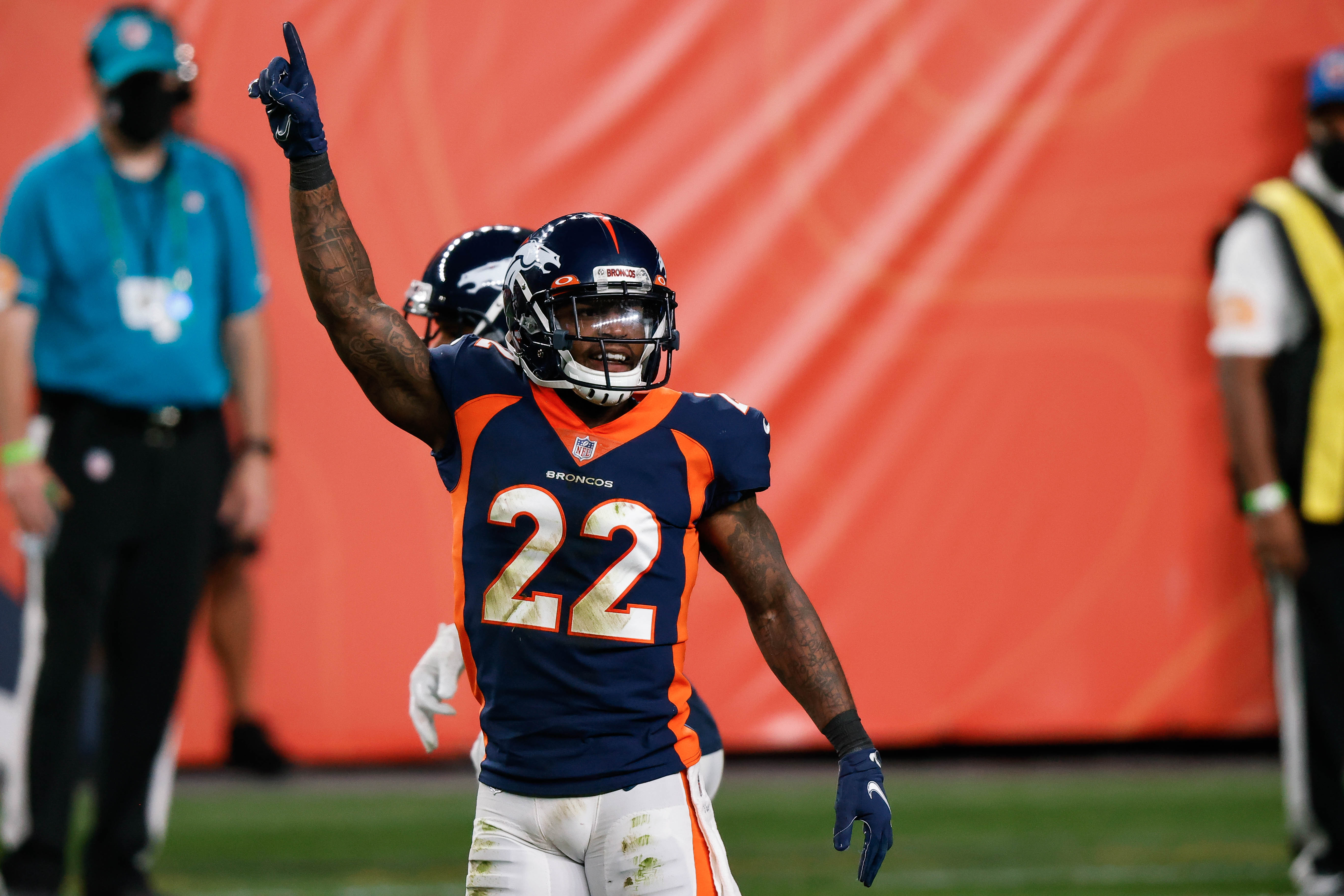 The Denver Broncos have invested a lot in upgrading their secondary, and as a result, have the best secondary in the AFC West. Many would argue, that they even have the best secondary in all of football.
With that in mind, how much better is Denver's coverage unit compared to the rest of their division? Let's take a look.
4. Los Angeles Chargers
The teams outside of Denver are very close together in terms of secondary talent, but the Chargers are just narrowly edged out by the Chiefs and Raiders, as they are incredibly top-heavy.
Their No. 2 cornerback is Michael Davis, their No. 3 is mid-round rookie, and behind them they have Tevaughn Campbell, Ryan Smith and Brandon Facyson. Los Angeles isn't much better off at safety as Mark Webb and Alohi Gilman round out the unit.
Outside of Davis, Adderly and the rookie, can you honestly say you've ever heard any of those names before in your life?
Not only are they top-heavy, but that top-end talent the unit is so reliant on has become shaky.
Derwin James was arguably the best safety in football when healthy, but he's played in just five of the Chargers' past 32 games. Even if he's healthy for all of this season, he might not be the same player he was in 2018.
Chris Harris Jr. is the secondary's other star, and was a major disappointment last season. At best, he was a league-average cornerback last season, and it's hard to see him becoming elite again at age 32, after two mediocre seasons. On top of his age, now the Chargers are adopting a scheme similar to Fangio's, which Harris struggled to play in.
3. Las Vegas Raiders
No longer being last should be viewed as a big accomplishment for the Raiders, as far as their secondary is concerned. To make matters better, they have the potential to easily be the division's second-best secondary by season's end.
They already had Damon Arnette and Trayvon Mullen, who aren't stars but they've been solid starters and should continue to improve and develop with more experience. They also had Jonathan Abrams, who still has a ton of talent, if he can ever learn to play with any semblance of control.
Then, Vegas added to the unit by drafting multiple safeties, and signing the veteran Casey Hayward. Hayward is towards the end of his career, but he was still a good starting cornerback last year, which the Raiders needed.
Rookie safety Trevon Moehrig will have a lot put on his plate in Gus Bradley's defense, but he has the talent to be up to the challenge. If he hits, it'd be a massive boon for the Raiders' backend.
2. Kansas City Chiefs
The Kansas City Chiefs are in a similar predicament to the Chargers — that being they're a very top-heavy secondary with poor depth — however their top-end talent has much fewer question marks and their depth is far superior to what the Bolts have.
Tyrann Mathieu is one of the five best safeties in the game at least, and while he did have injury concerns early in his career, those seem behind him now. Then, at cornerback they have L'Jarius Sneed who played like a top 20 cornerback last season and was easily the best rookie corner in football.
Behind Mathieu, the Chiefs have Daniel Sorensen, Juan Thornhill, and former Bronco Will Parks, giving them one of the most talented safety rooms in all of football, especially if Thornhill can return to his pre-injury level of play.
Charvarius Ward lines up opposite of Sneed as one of the most underrated cornerbacks in the sport, and Kansas City has a bevy of first-round castoffs they took fliers on as well, in Mike Hughes and Deandre Baker.
1. Denver Broncos
I mean, was there ever any doubt?
After investing in the secondary like the Broncos have, they better have the best coverage unit in their own division.
Denver has remarkable talent at the top-end of the secondary, like the Chiefs and Chargers, but they also have an impressive amount of depth and youth like the Raiders.
Until proven otherwise, Justin Simmons is the best safety football and Kareem Jackson certainly ranks in the top 10. Maybe Jackson declines somewhat this season, but the presence of Caden Sterns (who has been a camp superstar), Jamar Johnson, P.J. Locke and Trey Marshall will alleviate any such decline.
The cornerback room is ridiculously loaded in terms of talent, but it also has an impressive assortment of skills, allowing the Denver secondary to adapt itself to best matchup with a particular opponent.
Bryce Callahan was the best slot cornerback in football last season, and should have been a First-Team All-Pro had he played all 16 games. Speaking of First-Team All-Pro's, Kyle Fuller was one the last time he played under Vic Fangio and he still has quite a bit of gas left in the tank. Meanwhile, Ronald Darby is coming off a career-year and Patrick Surtain II is looking like the most impressive rookie defensive back either Ed Donatell or Vic Fangio have ever seen.
With that amount of talent, it seems impossible that any off the AFC West's other secondaries would be able to catch the Broncos' before the start of the 2022 season.