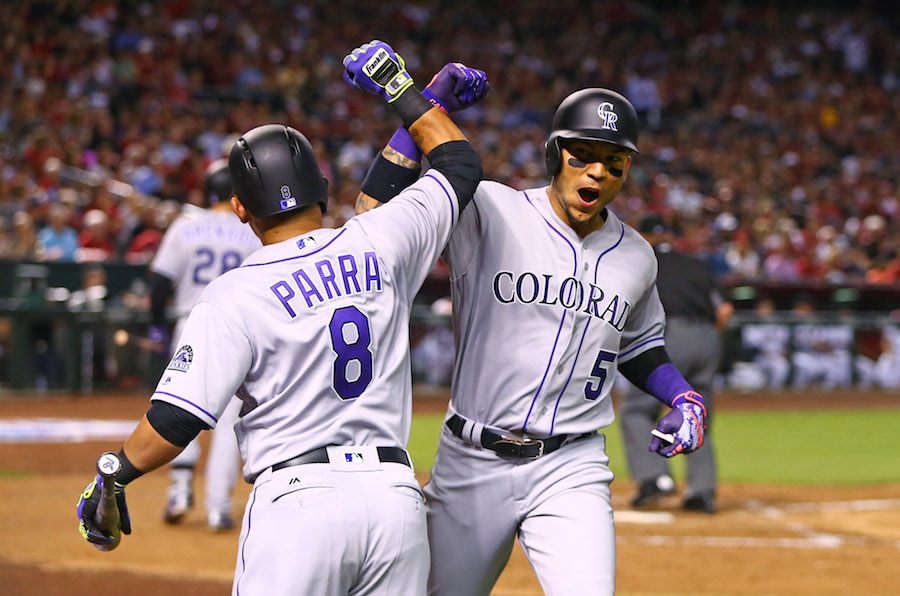 Normally, it's a good idea for Rockies fans to temper their excitement, but things seem to be different this year. We're a quarter of the way through the season and the Rockies are still above .500 and 2.5 games out of first place. Even the most cautious of fans have to admit that that's something to be excited about.
For the first time in several years, there will be reason to watch baseball in June, not just because they're competing on a nightly basis (which is nice) but because they're an entertaining ball club, too. The Rockies are getting hits in timely spots, and their starting rotation actually looks respectable — it's been a long time since you've been able to say that.
Tyler Maun, writer at MiLB.com, joined Notaro and Dan Jacobs Wednesday on Mile High Sports Radio to discuss the Rockies' hot start.
"If you look at what has been historically successful for the Rockies, it's when they have an effective bullpen," Maun said. "The 1995 bullpen was the best. You know, really, that team was the best pitching staff we have ever seen in Colorado. When the Rockies have a successful bullpen that can shorten games, those are the most-successful teams in franchise history."

Since the end of April, the Rockies have had the fourth best bullpen ERA in the majors, but that's just the start. Simply put, Colorado is more talented than they've been in the past.
"What I think is really exciting right now from the Rockies' stand point is that it is not just that these guys are good; it is that there is a lot of depth among the talent there," Maun said.
Likewise, outside of the Cubs, the Rockies have the league's best road record, which has played a huge role in their success.
"They are doing it because of the way that quality teams get wins on the road," Maun said. "They are pitching well, getting good efforts from the starters, and the bullpen has been effective."
Listen to the full podcast below…
Catch Notaro and Big Dee every Monday through Thursday from 6p-8p on Mile High Sports AM 1340 and FM 104.7, or stream live anytime for the best coverage of Colorado sports from Denver's biggest sports talk lineup.