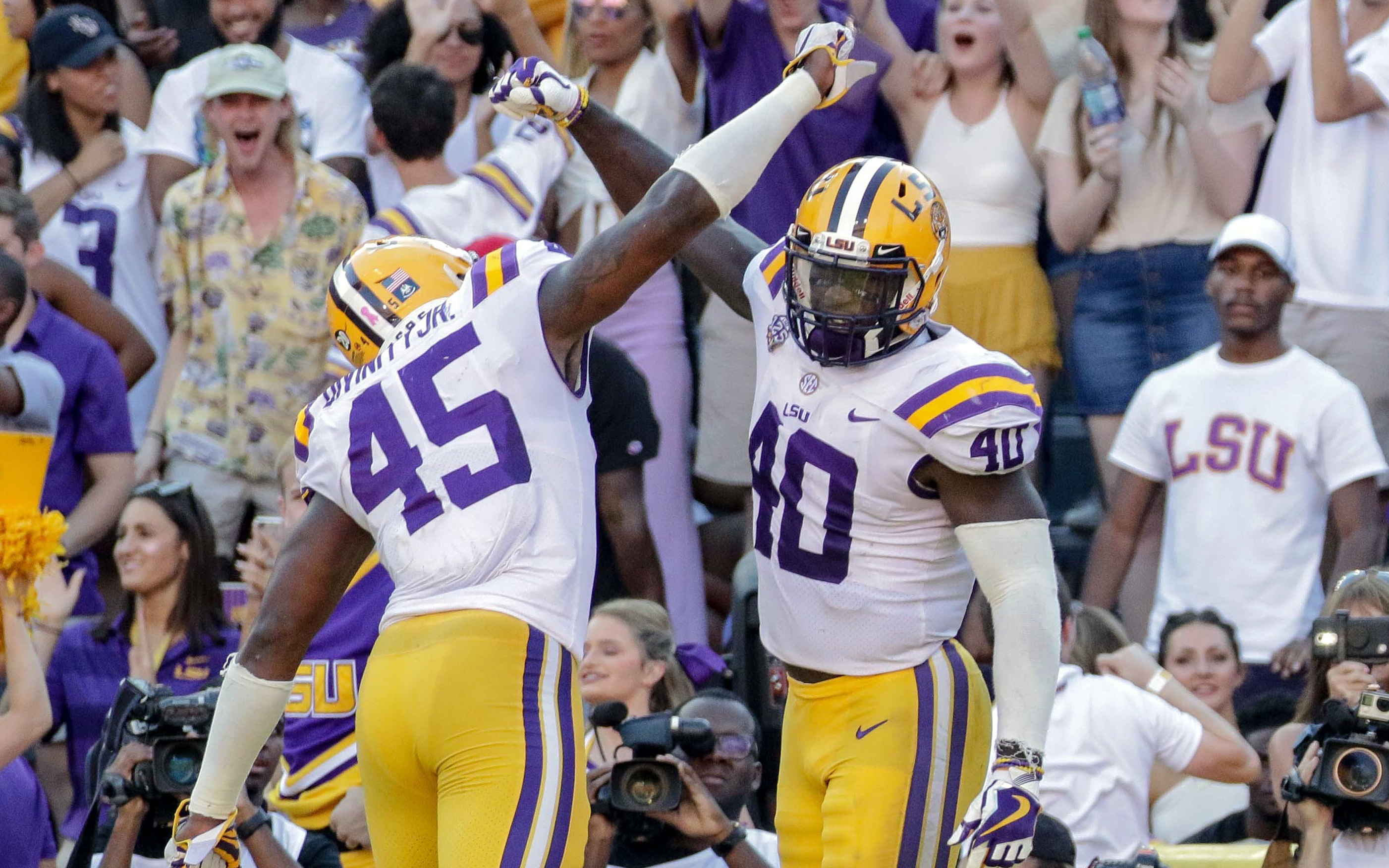 After a rough couple of years, it appears general manager John Elway has finally re-found his mojo. The Broncos had arguably the best draft class in the entire league in 2018, and now they're making massive moves in free agency again. For the first time since 2014, Elway made signings that should have a large and immediate impact on the team in the upcoming season.
The Broncos added Kareem Jackson, a versatile defensive back and sure tackler who can play both safety and corner, and earned a top-five grade among cornerbacks last season from Pro Football Focus. The Broncos then signed right tackle Ja'wuan James, who at the very least will be an upgrade on their right tackles of the past few years and help solidify the offensive line.
Lastly, Elway made his best move of the offseason in signing Bryce Callahan on Friday, a young top-ten cornerback (according to Pro Football Focus) who has steadily improved each season and has played under new head coach Vic Fangio his entire career.
These moves filled both of the roster's most troublesome holes and will have a major impact on Denver's strategy come draft day.
Elway won't get Greedy
The most apparent change following Elway's free agent flurry is that the Broncos won't be taking a cornerback with the tenth pick in the draft. Going corner in the top ten already seemed fairly unlikely, as this year's cornerback class has great depth but doesn't have an elite talent like Denzel Ward, Marshon Lattimore, or Patrick Peterson like we've seen in years passed.
Following the additions of two great cornerbacks to the depleted No-Fly Zone, it is now a near-certainty the Broncos won't take a CB with the tenth pick. However, with the failed development of 2017 third-round pick Brendan Langley and his subsequent move to wide receiver, the Broncos could look to add depth in the later rounds.
Vanderbilt's Joejuan Williams, Penn State's Amani Oruwariye, Kentucky's Lonnie Johnson and Ohio State's Kendall Sheffield are all mid-round cornerbacks that should get some consideration from the Broncos. Although, whether or not the Broncos take a cornerback will likely rest on defensive coordinator Ed Donatell and Vic Fangio's evaluation of 2018 third-rounder Isaac Yiadom.
Devins or Drew lock(ed) in at pick No. 10
Barring a trade back (and a pretty large one at that) the Broncos' first-round pick will almost certainly be either one of the Devins (Bush of Michigan, or White of LSU) at linebacker or Missouri quarterback Drew Lock.
The Broncos also have holes along the interior of the offensive line, at tight end, and arguably at strong safety and wide receiver, but the problem is value.
Alabama tackle Jonah Williams could be an elite guard, and Iowa tight end T.J. Hockenson could hear his name called in the top ten, but the Broncos should wait until the later rounds to address those positions, as they aren't the most valuable. As for strong safety and wide receiver, the top-ten value in terms of talent just isn't there.
Yes, D.K. Metcalf 'killed' the combine with an impressive body fat percentage and a blistering 4.33 40-yard dash, but that doesn't make him worthy of a top-ten pick or even make him the best receiver in this draft class. While most were focused on Metcalf's ridiculous athleticism, the Ole Miss product finished in only the second and third percentile for the 20-yard shuttle and three-cone drills respectively. Tom Brady had better times!
Yeah, that Tom Brady, who's not necessarily known for his short-range quickness or route-running ability, did better in those areas than D.K. Metcalf.
When you look at the wide receivers to recently enter the league, the ones who relied on speed and athleticism (Kevin White, John Ross, Corey Davis) have been farless successful than those that rely on craftiness and route running (Michael Thomas, Amari Cooper).
As for safeties, Mississippi State's Jonathan Abrams is one of the most fun players to watch in this draft class. He's a classic thumper, who will make players scared to come over the middle. Although Abrams will likely hear his name called in the first round, he'll have to wait a while as that kind of safety is on the verge of extinction in today's injury-conscious NFL.
While the value at quarterback clearly isn't there, Elway's infatuation with Drew Lock has been well noted, and the Broncos' need at inside linebacker is the only glaring hole remaining and there's excellent value to be had. Expect the Broncos to either get a new quarterback or an explosive linebacker like White on Day One of the draft and cross your fingers it's the latter.