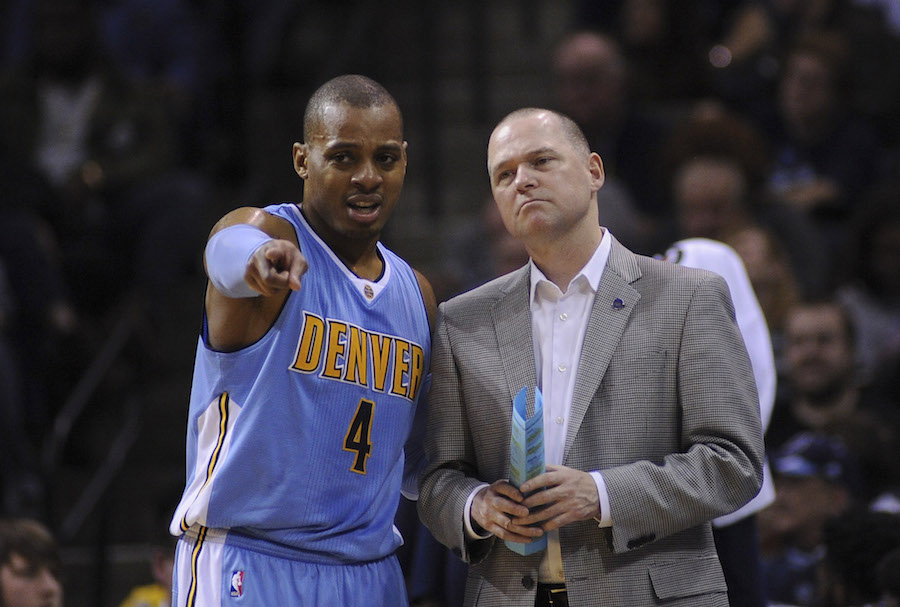 The Denver Nuggets remained fairly quite at the trade deadline, but the one move they made was a great one.
The Nuggets shipped Randy Foye to the Oklahoma City Thunder in exchange for Steve Novack, D.J. Augustin and two second-round picks.
Foye, 32, was in the midst of playing in his third year with the Nuggets. Trade rumors surrounding Foye started to heat up later in the week and on Thursday a deal was struck.
Now, with news looming that the Nuggets will work a buyout with Steve Novack, the trade essentially dwindles down to Augustin and two second round picks for Foye.
Augustin is a solid addition for the Nuggets, whom are in need of a secondary point guard to back up Emmanuel Mudiay.
However, the cream of the crop is the acquisition of the two second-round picks.
The Nuggets have been notorious for finding late draft talent such as Nikola Jokic and Joffrey Lauvergne, so the acquisition of two second-round picks is bigger than you would think.
Now, in addition to having the potential to own four first round draft picks in this year's NBA draft, they have added two second round picks. One pick is the Thunders' and the other is the Charlotte Hornets' pick that the Thunder owned the rights to. The Hornets pick could be a good one, considering Charlotte has not established themselves as a playoff team.
This year's trade deadline was a relatively quiet one, and considering the lack of activity, the Nuggets did a fairly good job at making themselves better for the future.
The Nuggets have formed a stash and draft mindset, which essentially means that they draft foreign players a year or two before they're actually expected to come to the NBA, allowing them to "get the jump" on other franchises.
Now, the amount of draft picks the Nuggets have can come in handy for not just adding talent to their roster immediately, but also as trade chips.
With the potential to have four first rounders and now the additional two second rounders, the Nuggets have a plethora of picks. It is assumed that the Nuggets will attempt to move some of the picks this offseason, which could prove to be valuable in a trade to land a superstar caliber player.
Only time will tell what the Nuggets will do, but they have done everything necessary to set themselves up for a bright future.
There is a reason Tim Connelly and company got contract extensions, and with today's trade, they have further shown their dedication to making this franchise a successful one in the near future.