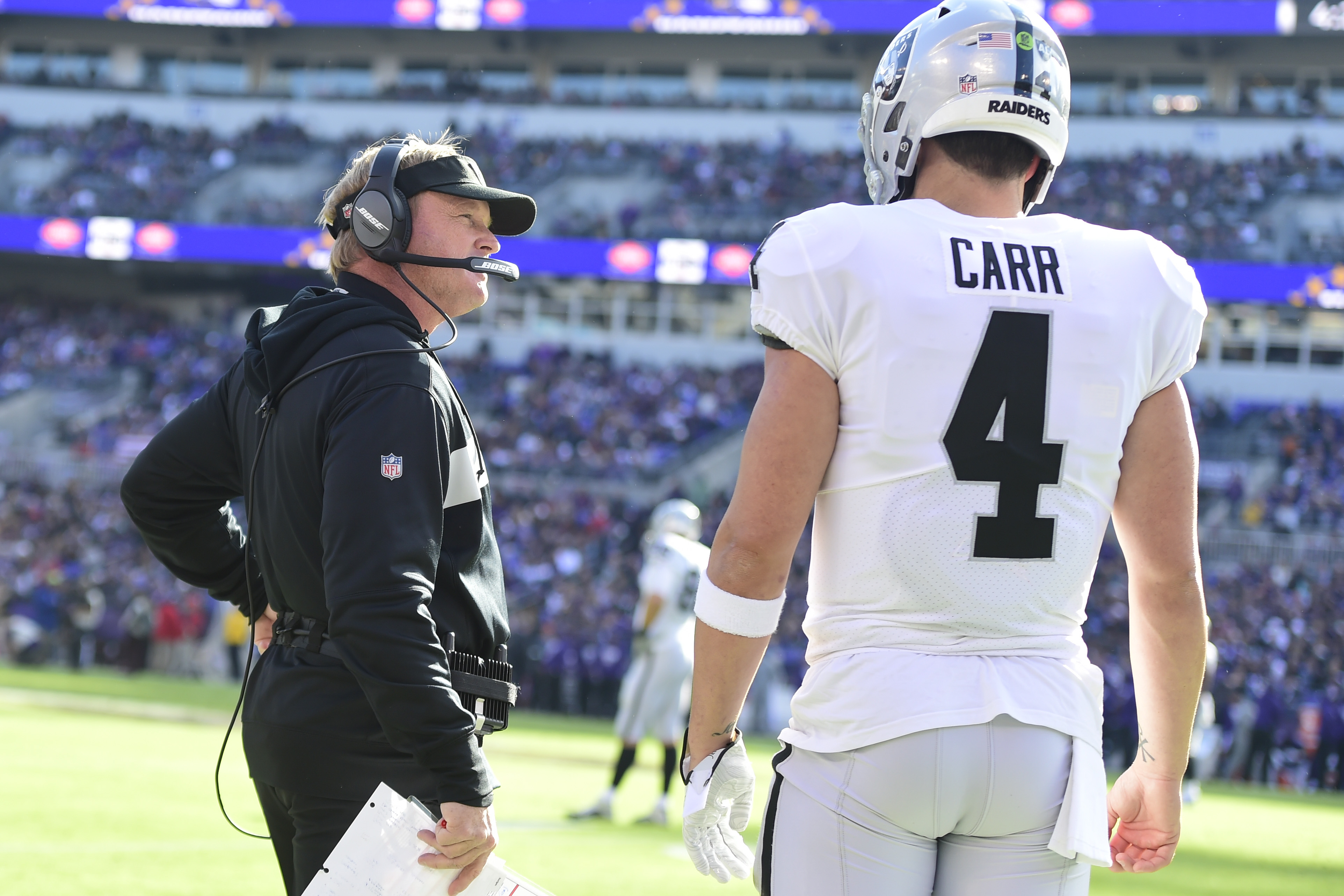 It's Raiders week for the Denver Broncos. But things between these two teams are trending in dramatically different directions.
Why? What happened to the dominant days of dismantling Howie Long and pissing off Al Davis?
Well, obviously Davis is gone. Howie Long is still on the FOX's NFL Sunday (I think?). And John Elway still doesn't have a legitimate plan to revive the Broncos if they are not led by an all-time great quarterback.
The once lowly Raiders on the other hand?
They are in the mist of turning the corner, executing the exact game plan that Jon Gruden and Mike Mayock planned when they took over one of the biggest dumpster fires in professional sports.
How did the Raiders turn things around in just a couple seasons? By investing. Despite starting nine different offensive linemen including three at right tackle and three at left guard this season, Las Vegas has had one of the better offensive lines in the NFL.
The reason behind the success is the $54 million they have invested in the offensive line, the most of any team in the NFL. All of their guys, including their backups, are players.
How do you help a good quarterback play great? By protecting him and supporting him. Derek Carr has 16 touchdowns and only two interceptions. Quietly he is a sleeper MVP candidate.
But Carr has a helper. A horse that the team rides in Josh Jacobs. The Raiders used a valuable first round pick on the running back who has delivered from day one. Jacobs has nearly 600 rushing yards and six touchdowns at the halfway point this season and most definitely he will have another big day against the Broncos.
The Raiders are still building their defense up but a defense's best friend is a running game who keeps them fresh and off the field.
Actually, led by Carr and Jacobs, the Raiders look, feel and are built a lot like last year's Tennessee Titans. Remember them? They went to the AFC Championship game.
It's not rocket-surgery or brain-science. It's the execution of a simple plan. It wasn't wizards or football gods who built the Raiders back up. It was two all-in football guys in Gruden and Mayock who had the vision and put the right players in place.
To recap: have a real plan, get knowledgeable football people to help you find the talent, draft/sign the right people/players for the job.
That's it. That's the whole tweet story.