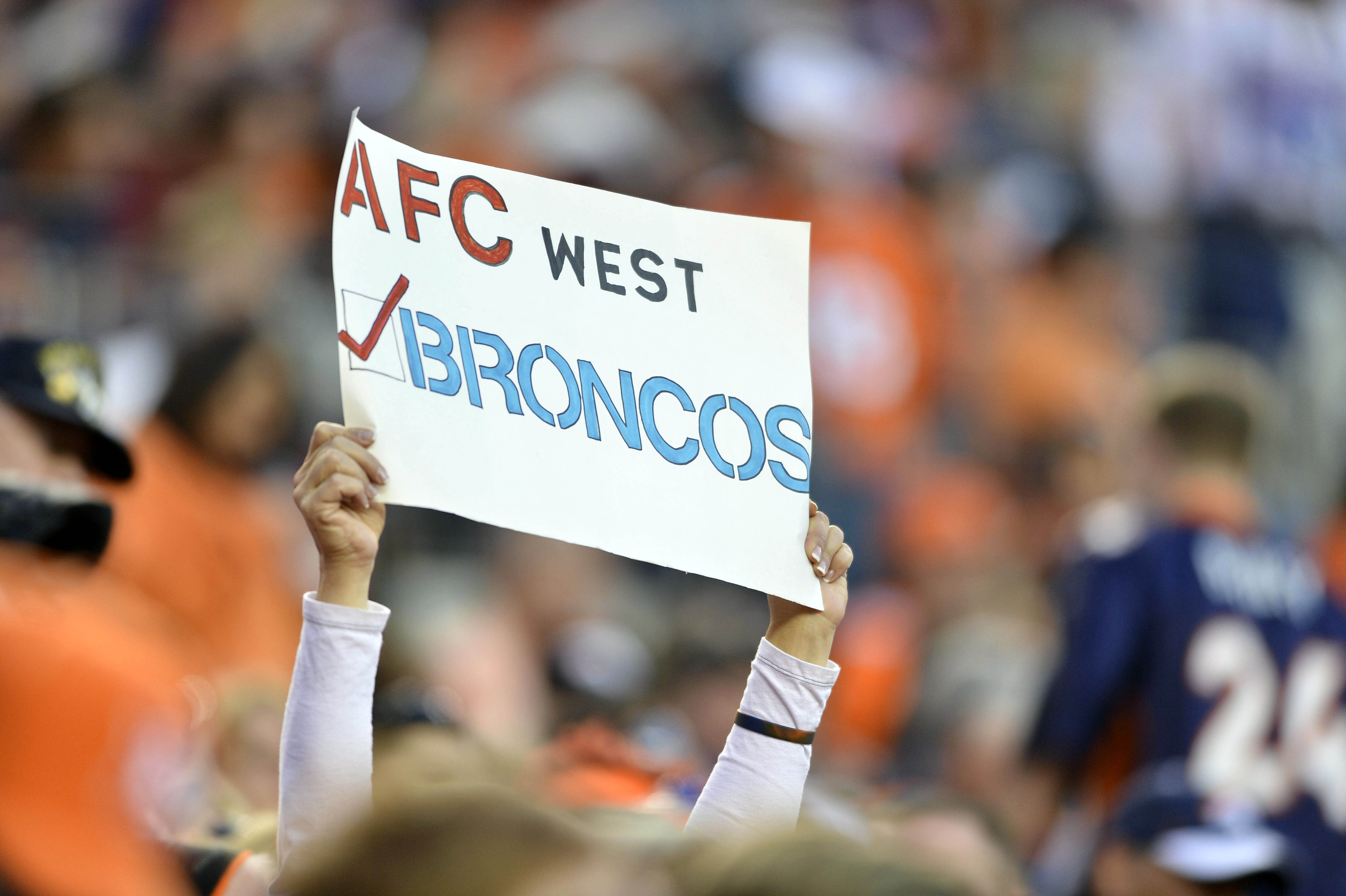 The year was 2010. Leonardo DiCaprio was blowing our minds with Shutter Island and Inception while Eminem and Rihanna were climbing the charts with "Love the Way You Lie." It was also the last time the Denver Broncos didn't qualify for the playoffs.
That is, until this season, when the defending Super Bowl champions will be watching the tournament from home.
I get it, which is a tough pill to swallow for Broncos Country, as most of you have grown accustomed to playing football late in the first month of the year. But as they say, all good things must come to an end, and that is exactly what took place in Kansas City on Christmas night.
There's plenty of blame to go around for what happened this season. Of course, the most obvious is quarterback play. No, Peyton Manning was not the Manning we all knew and loved in his final year, but as we know now, he was exactly what this team needed. His brain and football IQ still made him a very dangerous quarterback.
You don't know what you've got until it's gone, right Denver fans?
Does that mean Trevor Siemian is a bust? No, it does not. It means the year was wasted as far as quarterback evaluation is concerned, because the Broncos offensive line was absolutely horrendous.
So who is that on? The offensive coaches? Rick Dennison may be the man falling on the sword for this disaster, and that's not a bad thing. Rico, as they call him at Dove Valley, did not have the best relationship with Manning last season. If Dennison returns, let's hope a bigger role for Alex Gibbs comes with him, because Rico needs all the help he can get.
Is it on Gary Kubiak, who's offense has basically been the same since he took over as offensive coordinator in Denver all those years ago? They say, if it ain't broke, don't fix it, but someone needs to tell Gary that it broke back in, oh, let's say Week 6.
Kubiak, who was known as a coach that could get running backs to 1,000 yards just with his scheme, has yet to produce a 1,000 rusher as the Denver Broncos head coach.
Changes are needed, but firing a head coach the year after he delivered a Super Bowl victory is unfair. As I mentioned above, though, the coaching staff may have to fall on the sword for Gary.
That said, the coaching staff can only prepare the meal with the ingredients they have been provided, so is it the guy putting the team together that deserves some blame? That would John Elway, and it's a cardinal sin to talk down on that name in here in the Mile High City. As great as he has been in luring in Peyton Manning and building a defensive powerhouse a year and a half after his team was destroyed by the Seahawks in Super Bowl 48, this season was by far his worse as general manager and team president.
The answer is Tony Romo, Broncos fans. The answer is a better o-line that can actually give a quarterback time to make reads and get rid of the football, an offensive line that can run block. Run blocking in the NFL is like rebounding in the NBA; it's mostly about effort and strength. If you're strong enough and want it bad enough, then you can make it happen.
The bad news is that we'll be watching the Raiders and Chiefs represent the AFC West is the playoffs this year. The good news is that Elway will not sit around and hope his guys get better with an offseason. He will be aggressive and look to make vast improvements this summer, and why would we not give him the benefit of the doubt that he can get the job done?
Now, a quick look around the rest of the AFC West:
Kansas City Chiefs
As far as the Chiefs go, who eliminated Denver on Christmas night, they might be getting hot at the right time. The defense has some work to do, but if you can believe it, the Chiefs offense is coming together. Travis Kelce, who is still a "fake ass Gronk" in my eyes, is showing he can be a real threat for opposing defenses week in and week out. And then there is Tyreek Hill, who Chiefs coach Andy Reid is finding ways to get the ball. Kansas City will be a tough draw in the postseason, and if they do get the first-round bye, I would hate to be the team that draws them in the second round, as Andy Reid does not lose a lot of games when he has an extra week to prepare.
Oakland Raiders
This division looked to be the Raiders' until they ran into the Colts this weekend and lost Derek Carr for the rest of the season with a broken fibula. I know most of you hate the Raiders, and that's what makes that rivalry so great, but it was disappointing to see Carr go down for the football fan in me. The Raiders chances went down when Carr did on Saturday afternoon, but that team is young and will be a force to deal with for the next couple of seasons.
San Diego Chargers
Last and definitely least are the San Diego Chargers. The Chargers lost to the winless Cleveland Browns this weekend and look like they have mentally checked out. Which, who can blame them? Their head coach may be even more clueless than Rick Dennsion and that is tough to do. I would imagine Mike McCoy is fired and the Chargers start fresh, possibly in Los Angeles.
The AFC West has been controlled by the Broncos since 2011, but the 2016/17 season belongs to Chiefs and Raiders!