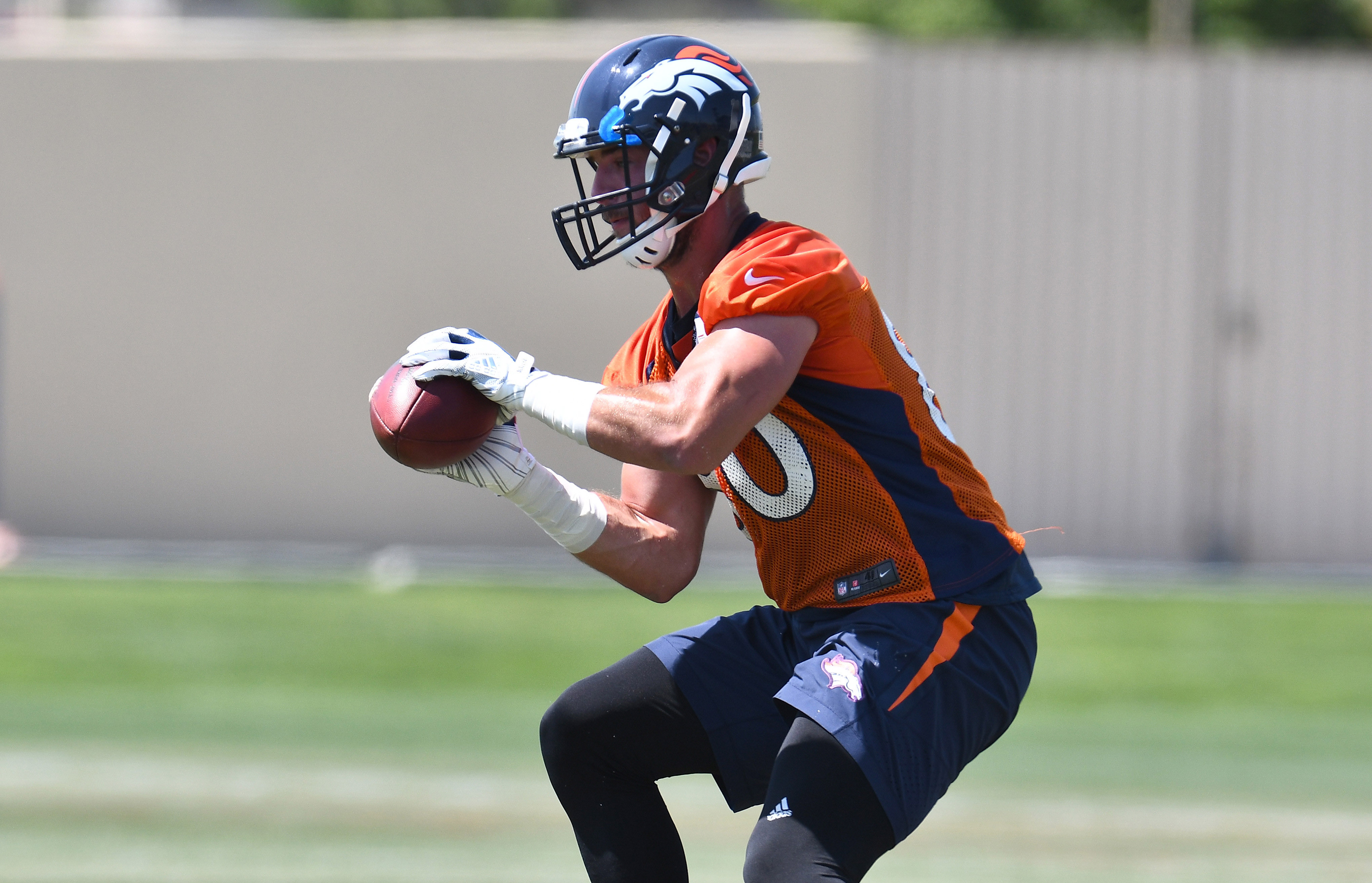 The Denver Broncos will go into training camp with a very young group of tight ends looking to prove their worth in the NFL.
With only 31 receptions made by tight ends last year on the entire Broncos roster, topping that shouldn't be a difficult task. Finding who will lead the pack however will be a process.
Discussing that process is Broncos Blitz podcast host Ronnie Kohrt. Jake Butt appears to be a target to get serious time on the field now that he is fully recovered. Jeff Heuerman returns in his contract year as the two appear to battle it out for the top spot on the depth chart.
But could another name be inserted into the room? How will offensive coordinator Bill Musgrave use the tight ends? Find out in the latest Broncos Blitz podcast.
Click here to listen to the full Broncos Blitz podcast with Ronnie Kohrt, including what he had to say about the inexperience of the position as a whole hurting Denver, how Case Keenum's past tight end's have fared and more, or listen to the podcast below.
Click here to listen to past episodes of the Broncos Blitz podcast and access the Broncos Blitz archived vault.