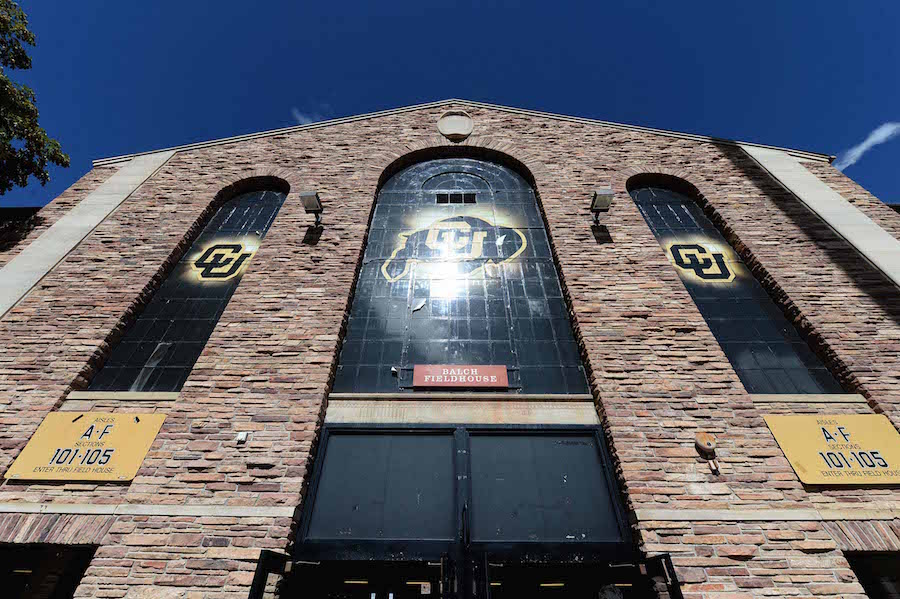 The University of Colorado on Monday named the 12 inductees who will join the school's athletic hall of fame on Nov. 17. This will mark the 12th class that will be inducted and features eight different sports played.
The playing period for the various athletes spanned from the 1940s to 2000s and this class will be the second-largest to be enshrined in CU history. Only one inductee will not attend, Dale Atkins, who passed away in 2010.
The names of the 12 athletes that will be inducted are:
1. Dale "Pete" Atkins – Baseball (1940-42)
2. Bill Brundige – Football (1967-69)
3. Ted Castaneda – Cross Country & Track (1972-74)
4. Sara (Gorton) Slattery – Cross Country & Track  (2000-05)
5.Jerry Hillebrand – Football (1959-61)
6. Chris Hudson – Football (1991-94)
7. Bob Justice – Wrestling (1967-69)
8. Bobby Kalinowski – Golf (1990-94)
9. Jim Miller – Track (1962-64)
10. Fran Munnelly – Soccer (2002-05)
11. Shaun Vandiver – Basketball (1987-90)
12. Michael Westbrook – Football (1991-94)
Each of these athletes had exceptional careers in their respective sports but here are some notable accolades a few of these athletes earned:
Sara Slattery was a 10-time All-American, six-time Big 12 Conference champion, and two-time NCAA champion in her cross country and track career.
Chris Hudson won the 1994 Jim Thorpe Award as the nation's top defensive back, first team All American, 2nd in school history in interceptions, and played six years in the NFL.
Michael Westbrook caught the "Miracle at Michigan" pass, two-time first team All American, left as CU's all-time leader in receptions and receiving yards, both records just recently broken in the last two seasons. He was the highest draft pick by any CU athlete, and played eight years in the NFL.
The group will officially be inducted in the Hall of Fame Thursday night, November 17, on the CU campus, will be featured in the Pearl Street Stampede parade the next night and will be introduced at halftime of the CU-Washington State football game on Saturday, November 19, to complete the weekend.