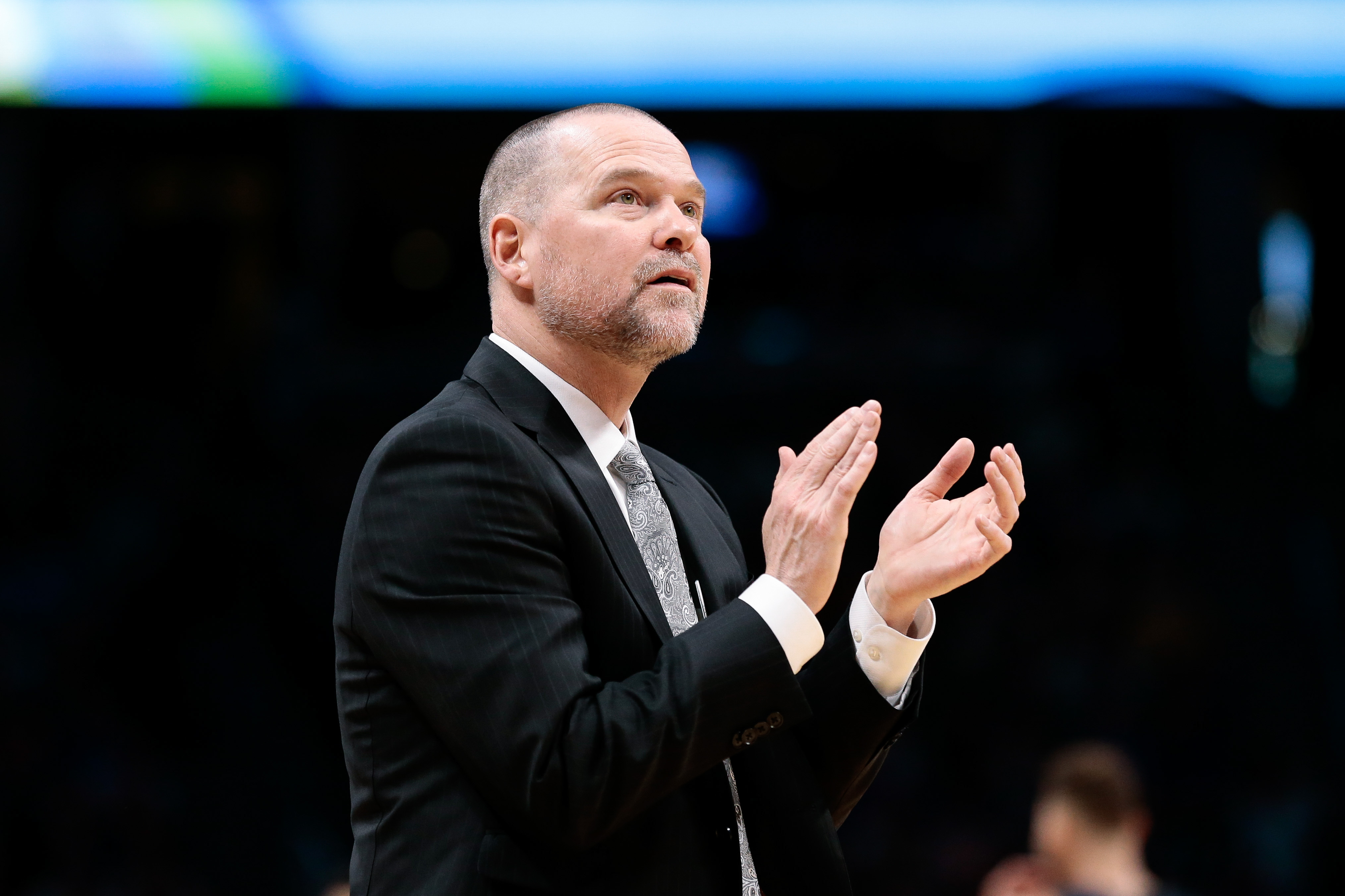 Isaiah Thomas did not feel a need to wait and see before agreeing to a veteran minimum deal with the Denver Nuggets — clearly evident by him signing just 13 days into free agency and not waiting to potentially find a more profitable contract.
Why?
"Mike Malone," Thomas told theScore referencing the Denver Nuggets head coach.
Malone and Thomas go back all the way to 2013-14 when Malone was the head coach of the Sacramento Kings and Thomas was his point guard. 2013-14 also happened to be Thomas' breakout season. Under Malone, Thomas averaged 20.3 points and 6.3 assists in 34.7 minutes per game as a 24-year-old in his third NBA season. The circumstances are different now, but the relationship remains strong.
"I trust him, and he trusts me," Thomas told theScore after a Team USA minicamp practice. "I was just looking for an opportunity with somebody that's gonna let me be who I am. (Malone)'s one of the first guys in this league to love me for who I am, and gave me the opportunity to go out there and play freely. I know he's going to give me that opportunity in Denver."
What is so perfect about the marriage between the Nuggets and Thomas is that Thomas being Thomas is exactly what the Nuggets need. With Will Barton sliding to the newly vacated starting small forward position, there is a glaring hole for a playmaking guard to fill on the Nuggets bench unit — a role that is ideally suited for Thomas' skillset. Thomas will have a rim roller in Mason Plumlee as his partner in the pick and roll, multiple shooters flanking him, the freedom to play with the ball in his hands consistently, and the ability to roast second-unit guards. On paper, he should thrive surrounded by that type of personnel.
Yes, Malone and the Nuggets are counting on Thomas being somewhat-similar player to the MVP-caliber talent he was just 18 months ago, but with Jamal Murray still on the roster it will be in a more diminished role which could be an issue considering how accomplished of a player that Thomas is. Thankfully, Thomas is coming into his role with the Nuggets knowing that he will be playing off the bench and that Murray is the unquestioned starting point guard of the team. Malone and Nuggets President of Basketball operations Tim Connelly have already discussed Thomas' role prior to agreeing to terms on a contract.
Even better is that Thomas is already vocally accepting a leadership role when discussing Murray. He was asked about Murray during Team USA's minicamp in Las Vegas and seemed excited, if not eager, to get started helping his advancement.
"Jamal is a great young talent, and I'm gonna do whatever I can to help him take that next jump, that next step, and get even better. I can't wait to be able to do that," Thomas told theScore. "I'm still young, but I've seen a lot in this league. I'm here to help in any way I can."
Veteran leadership and all, Thomas is still coming to Denver with a goal in mind. He wants to prove to the league, and the rest of the world, that he is still an impactful NBA player deserving of a sizable contract. To reagin that notoriety, Thomas needs a platform to do what he does best — get buckets and stack victories. Make no mistake, that is priority number one for Thomas and he can accomplish both with the Nuggets.
"That's the only reason why I chose Denver," Thomas told theScore. "I know (Malone)'s gonna allow me to be Isaiah Thomas."