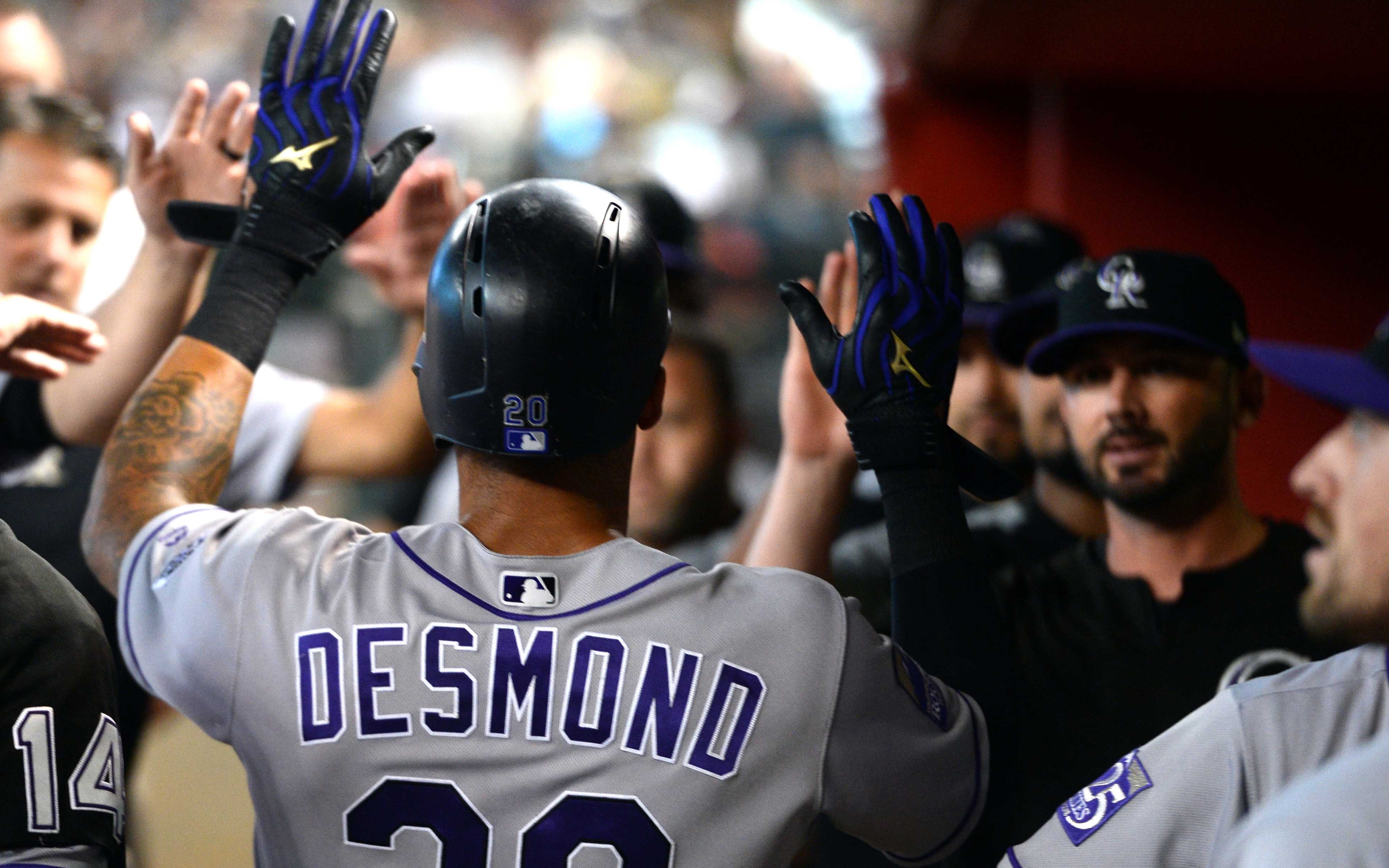 Ian Desmond has been one of the more polarizing players on the field in terms of his performance this season. Off the field, Desmond is undeniably one of the good people in sports though.
In his second season with the club, Desmond has earned his second nomination for the Roberto Clemente Award, which honors the player who best represents the game of baseball through character and positive contributions both on and off the field.
For the second year in a row, Ian Desmond has been named the Rockies' Roberto Clemente Award winner, honoring the player who best represents the game of baseball through character and positive contributions, both on and off the field.

Congratulations, Ian. Well deserved! pic.twitter.com/ts3rc4ZPJt

— Colorado Rockies (@Rockies) September 6, 2018
Desmond has been working to raise awareness about Neurofibromatosis (NF), a genetic disorder that causes tumors to grow along nerve tissue. According to Owen Perkins of MLB.com, Desmond "developed a close friendship with a young man who suffers from NF, and he has been a key figure in raising both awareness and funds to fight the disorder."
In May, Desmond pledged to donate $1,000 for every run and RBI he recorded during and ended up raising $29,000 for the Children's Tumor Foundation. As noted by Perkins, this was $13,000 more than his 2017 donation.
"Being nominated for this award for the second straight year is a tremendous honor," Desmond said. "Roberto Clemente continues to be an inspiration to all professional baseball players, and his legacy pushes us to be positive contributors to the communities around us and those people within them who are in need."
The league-wide winner of the 2018 Clemente Award will be determined by a panel that includes Commissioner Rob Manfred, Clemente's late wife and current MLB Goodwill Ambassador, Vera Clemente. It will also include representatives from MLB-affiliated networks and MLB.com.
Fans can vote for the winner at mlb.com/clemente21, with the winner of the fan tally counting as one vote among those cast by the blue-ribbon panel. The winner will be announced during the World Series.