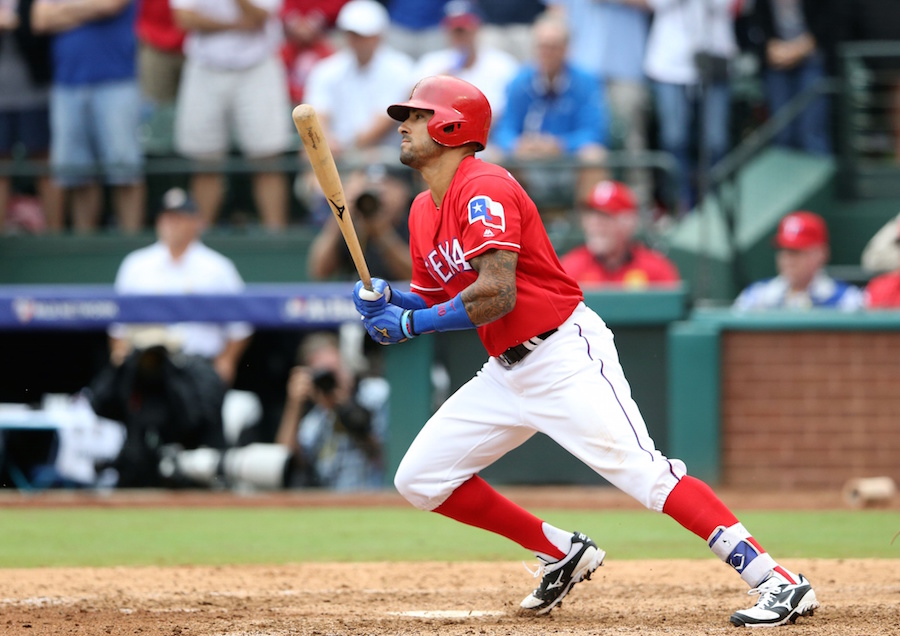 On Tuesday, the Colorado Rockies introduced Ian Desmond as the newest member of their organization, as the team signed him to a five-year, $70 million contract.
Desmond, who has played shortstop and outfield during his eight-year career, is expected to be the Rockies' starting first baseman on opening day.
With Desmond having never played first base before, there has been plenty of speculation as to whether there is more to this signing than meets the eye, but the organization has remained steadfast in their plan to move Desmond to the new position.
He knows it'll be a challenge, but he's up for the task.
"I respect every position on the field, and I know that there's no easy position," Desmond told Eric Goodman and Les Shapiro of Afternoon Drive. "So, I'm going to do everything I can to prepare for it like it is the hardest position on the field. I don't know what it's going to look like a month from now. I don't know what it's going to look like six months from now. But I do know that I'm going to work hard and try to make the most out of it that I can."
But why Colorado? Desmond could have gone plenty of places, but why come to the Mile High City, where he's being forced to change positions?
Well, because he believes he can help build something special.
"I want to be a part of something — division championship, world championship," Desmond said. "Change the culture here. I was a part of something like that in Washington."
From a fans perspective, the major knock on the signing is that the team could have better used that money elsewhere, specifically in the bullpen. Desmond, though, thinks he can provide some benefit to the Rockies pitching staff.
"You talk about pitching," Ian Desmond said, "I've been around so many good pitchers … You can go up and down the list .. You name it, pitching wise, I've seen it; I know what it takes … I don't think I can help them mechanically, but if someone asks me, 'Hey, what did Cole Hamels do?' I paid attention. I watched every move that my teammates have made over the last seven years, and I think I can bring something to the table.
To hear more from Desmond, including his thoughts on the Rockies' power lineup, check the podcast below …
Catch Afternoon Drive with Goodman and Shapiro Monday-Friday from 4p-6p on Mile High Sports AM 1340 | FM 104.7 or stream live any time for the best local coverage of Colorado sports from Denver's biggest sports talk lineup.