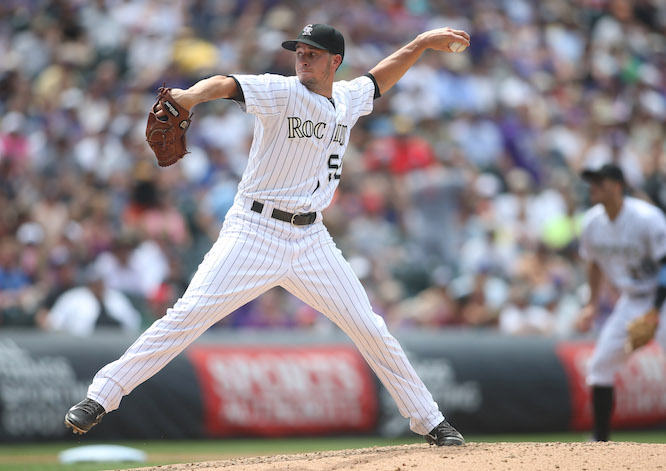 After dropping three of four games at Coors Field to the NL Central's last-place Cincinnati Reds, the Colorado Rockies are seeking their first series win in six tries as they travel to face the last place team in the NL West, San Diego.
Kyle Reese said on The Sports Guy Mike Show on Mile High Sports AM 1340 | FM 104.7, he thinks this will be the trip where the Rockies get that elusive series win.
"I believe the Rockies get off the schneid and win on the road. Sometimes a change of scenery – sometimes the pressure of playing at home [can be high], I'm just making excuses for the Rockies right now – but I think they win this one."
Producer Kyle Berry isn't so convinced. Tonight the Rockies will turn to Chris Rusin to halt their losing streak at two games.
"I'm not a believer in Rusin at all," Berry said. "He's got an upwards of 4.50 ERA, I think he's not doing well."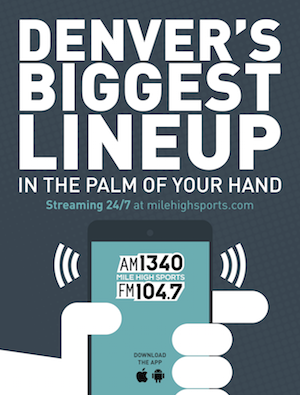 Rusin last pitched Sunday against the Giants, and gave up 11 hits along with six earned runs to bring his ERA up to 4.75 and his record down to 1-3. Another disastrous start like that could sink the Rockies' morale even more, which is exactly what this club doesn't need right now.
Colorado has experienced inconsistency with its pitching, especially lately with Rusin, putting the offense in deep and sometimes inescapable holes. Also slated for the Padres series are Chad Bettis, whose ERA has steadily risen since mid-April, and Jon Gray, who despite being dominant in his last two starts has also struggled with consistency through the first one-third of the season.
Going up against an opponent like San Diego though should be a relief for the Rockies, assuming they capitalize on their scoring opportunities and come out strong from the mound, unlike the final two games against the Reds.
The Padres, currently in last place in the NL West, are struggling as much or more than the Rockies of late – and not just on the field. Earlier this week, executive chairman Ron Fowler called his team's performance this year "embarrassing" and "pathetic." San Diego responded the next day by blowing a huge lead against the Mariners.
Judging by their performance at Coors Field so far, the Rockies are destined to get a lot of their wins on the road this year, so this three-game tilt in San Diego is the perfect opportunity to right the ship and fix the consistency issues that have plagued this ball club over the past several weeks
Hear the rest of the conversation in the podcast below…
Catch The Sports Guy Mike Show weekdays from 9-11a on Mile High Sports AM 1340 | FM 104.7 or stream live any time for the best local coverage of Colorado sports from Denver's biggest sports talk lineup.