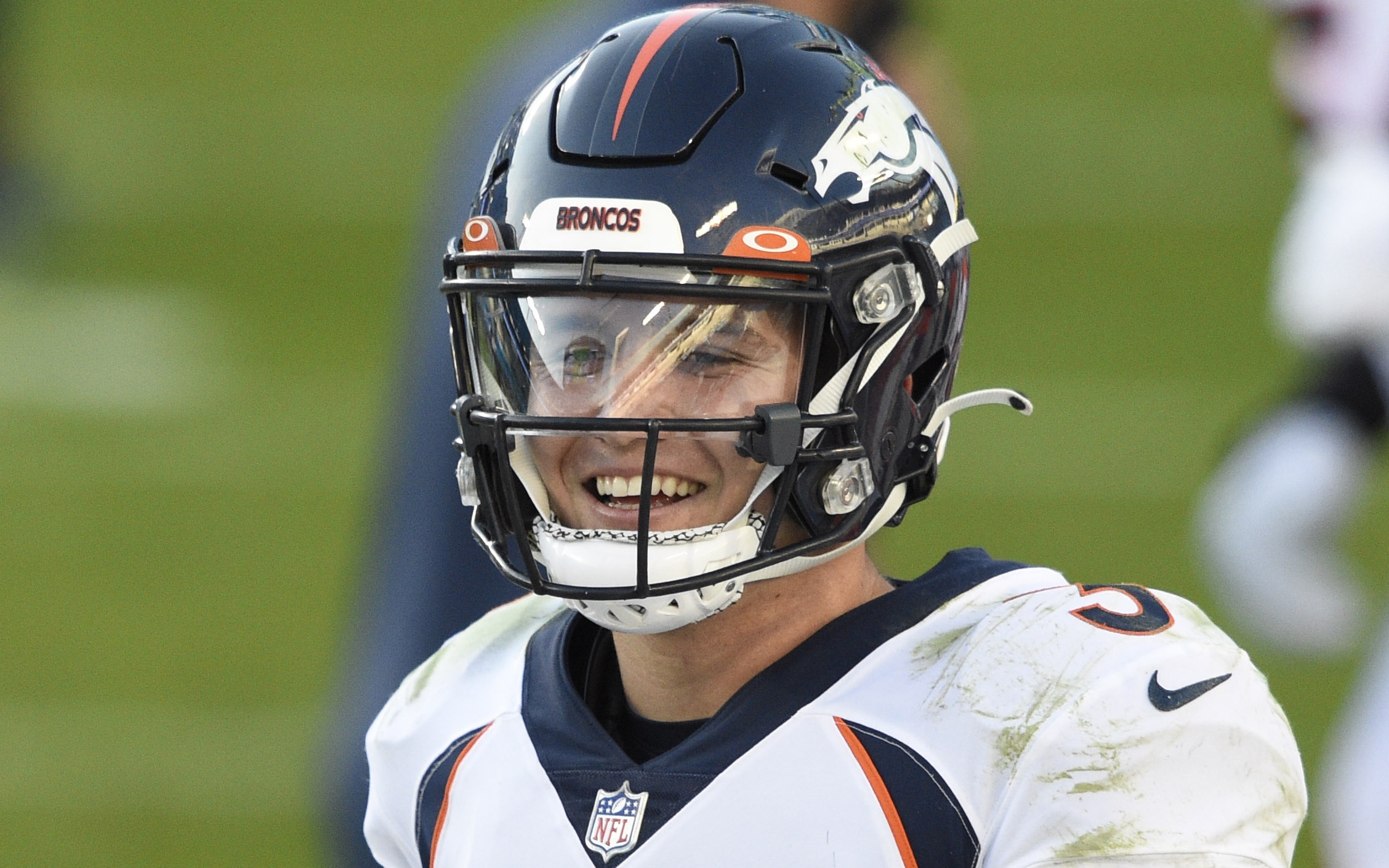 QB or not QB, that is the question.
As in, either you have a star QB — like 10-of-14 playoff teams this year — or you don't.
Denver doesn't have one. And hasn't since Peyton Manning retired.
In a city which has been blessed with two of the all-time greats at quarterback — Manning and many years before him, John Elway — Broncos fans know exactly what a star QB looks like. It makes sense why Broncos fans are desperate for "the guy" in the Mile High City.
Is it Drew Lock?
Well, no one really knows for sure. His staunch backers believe Lock is just scratching the surface of his abilities and he will suddenly turn into Josh Allen. But even they are now starting to see Lock for what he is; too inconsistent, too turnover prone to be "the guy."
At least, for now.
That's why everyone, even the Lock fan club, was happy to trade all the gold on the Colorado State Capitol if it meant landing Deshaun Watson this week. Then, Watson finally asked for a trade from the Houston Texans, prompting hypothetical trades to be thrown around.
One said the Broncos would send their first (No. 9) and second-round pick this year, the 2022 first-round pick, Lock and wide receiver Tim Patrick for Watson. Almost every fan of the orange and blue was happy to make that deal. Which is partly why it'll never happen.
Despite what some say, Lock isn't much in terms of a trade commodity. And as for Watson, he'll most likely be with the New York Jets or Miami Dolphins soon enough.
So, what about Matthew Stafford?
He was seemingly more likely than Watson, with a lower price tag, but Woody Paige's sources say Stafford wants to play in warm weather.
What I was told days ago by a trusted NFL source was Watson had zero interest in Denver and Stafford wanted warm weather. Someone should tell him Denver has 300 days of sunshine. Don't mention the other 65.

— Woody Paige (@woodypaige) January 29, 2021
If the Broncos aren't trading for one of those two starting quarterbacks, where do they turn next?
Well, that leaves Drew Lock as the likely starter, just as he was going to be before John Elway was promoted away from making personnel decisions on the team. George Paton may not be as loyal to Elway's draft picks as the Duke of Denver was, and either way, the team must find a way to push Lock to meet his potential.
Which was that near-perfect game against Carolina, completing 78 percent of his passes for four touchdowns, which has been otherwise the outlier in Lock's short career.
So, the Broncos will likely turn to a veteran journeyman quarterback to come in and compete with Lock in 2021. Hey, it's not like the team is a quarterback away from competing with the Chiefs or other elite teams. This could be a full rebuild, and both Lock as well as Vic Fangio may get the benefit of the doubt in the new GM's first year on the job.
If Denver's looking to sign a free agent QB, there will be plenty of them available in March, including Andy Dalton, Gardner Minshew and Nick Foles. Dalton did fairly well this year in replacement of Dak Prescott, Foles has positive playoff experience and Minshew is somewhat enticing because of his youth.
If Lock is "the guy" he will beat out one of those guys for the job next year.
Or, Denver could possibly use that No. 9 overall pick on a quarterback like Trey Lance out of North Dakota State.
Lance vs. Lock in 2021.
That's part of the fun of having a new GM in town. No one knows for sure what he will end up doing, even if it's safe to say neither Watson nor Stafford will be quarterbacking the Broncos this year.