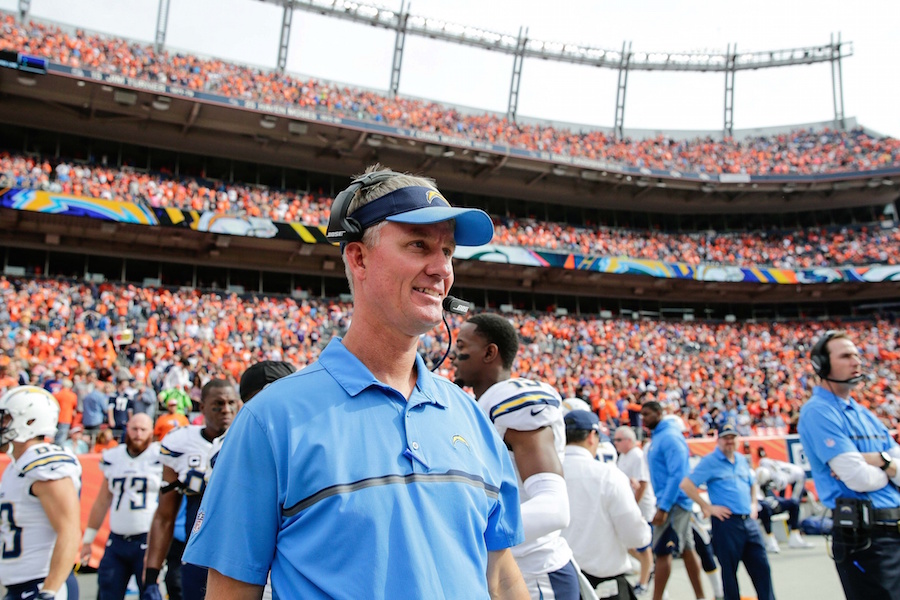 His Miami Dolphins now eliminated from the NFL postseason, Vance Joseph will head to Denver tomorrow to interview with the Broncos for their coaching vacancy.  Should he be hired, he may bring a familiar face with him to the Mile High City.
Joseph has reportedly reached out to Mike McCoy about joining the Broncos staff as offensive coordinator, if he is hired as head coach.  McCoy served in that role for Denver from 2009-2012, after which he left to become the head coach of the San Diego Chargers.  Having been relieved of his duties in San Diego, he is now available.
Should all of this come to fruition, McCoy is likely to be much better received than his defensive counterpart. Broncos defensive backs coach Joe Woods is believed to be Joseph's pick as defensive coordinator, where he would replace the widely popular Wade Phillips.
McCoy would replace Rick Dennison, who led the Broncos offense to a 27th overall ranking in yards per game (323.1) and a 22nd overall ranking in points per game (20.8).
As an offensive coordinator, McCoy was known for his penchant for adapting his scheme to his personnel.  As a head coach, he was also able to keep Phillip Rivers protected, despite having a subpar offensive line.