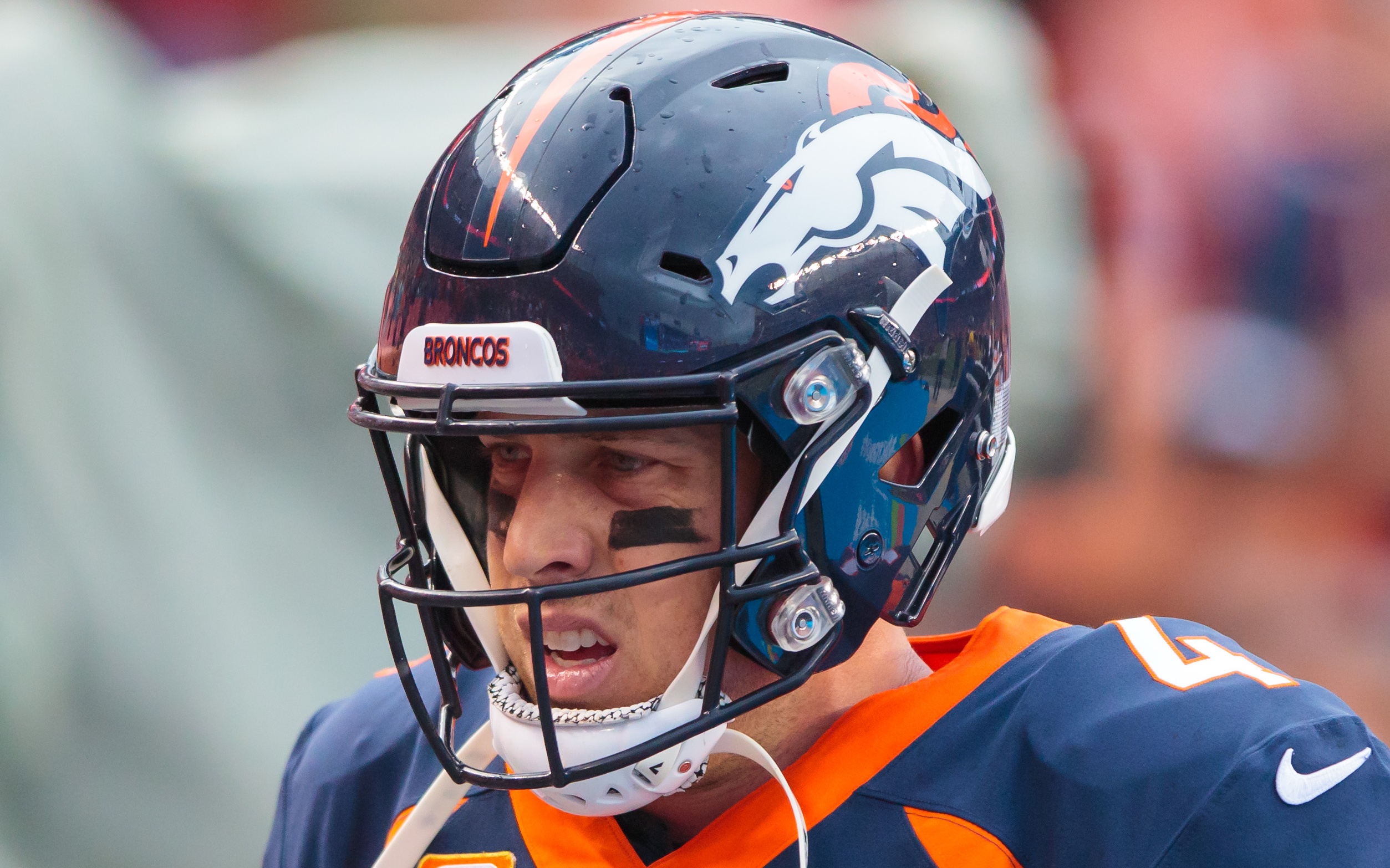 The Denver Broncos offensive line has long been the catalyst for he team's struggles when they have the ball.
This year, however, the O-line has provided new quarterback Case Keenum a clean pocket much more often. And yet, Keenum has been the second-worst quarterback in the NFL through four games when it comes to passing from a clean pocket. That, per Pro Football Focus:
While the Broncos offensive line has taken a step forward this year, it won't matter if Case Keenum continues to struggle from a clean pocket. Keenum's passer rating when kept clean, PFF's most stable metric for evaluating quarterback play, is second-worst in the NFL. #DENvsNYJ pic.twitter.com/buSZ2vq09j

— PFF DEN Broncos (@PFF_Broncos) October 7, 2018
Overall, Keenum has been less than what the Broncos likely expected when they signed him to a two-year, $36 million deal in the offseason.
His numbers weren't astronomical last year, his career-best in Minnesota, but what he was was efficient. He threw for 3,547 yards with 22 touchdowns and only seven interceptions. In effect, Keenum was just a shade better than a game-manager at quarterback, allowing arguably the best defense in the NFL last year to help push the Vikings to the NFC Championship.
With a similarly built team in Denver — strong on defense and even better playmakers on offense — many hoped Keenum would not only be an upgrade to the Broncos, but that he would again take a step forward.
Through four games, though, Keenum has nearly matched his interception total from last year as he currently has six picks and only three touchdowns tossed. In fact, all three of his touchdowns came in the Broncos Week 1 victory over the Seattle Seahawks, while he also threw three interceptions in that game as well. Keenum's turned the ball over through the air in every game this year, so seeing him protect the ball today in New York against the Jets would be an improvement.
While Keenum's 86.0 passer rating in a clean pocket is scary low for Broncos fans — with true rookies Sam Darnold and Josh Allen each just below and above him, respectively — the Broncos' quarterback also has the fifth-lowest overall passer rating (72.1) for quarterbacks with 25 or more attempts on the season.
Things don't get easier for Keenum today with the Jets on the docket; they're 13th-best in the NFL in terms of passing yards and are fourth-best in passing touchdowns allowed, with only five on the season. New York's defensive backfield also has six interceptions already this year, which is sixth-best in the NFL.
Simply, today is a key game, not only for Keenum, but the Broncos as a whole. At 2-2, Denver needs to bounce back and find a way to win on the road, during an early game, where they've regularly struggled over the years.
As usual, all eyes will be on the quarterback today; let's see how he responds.