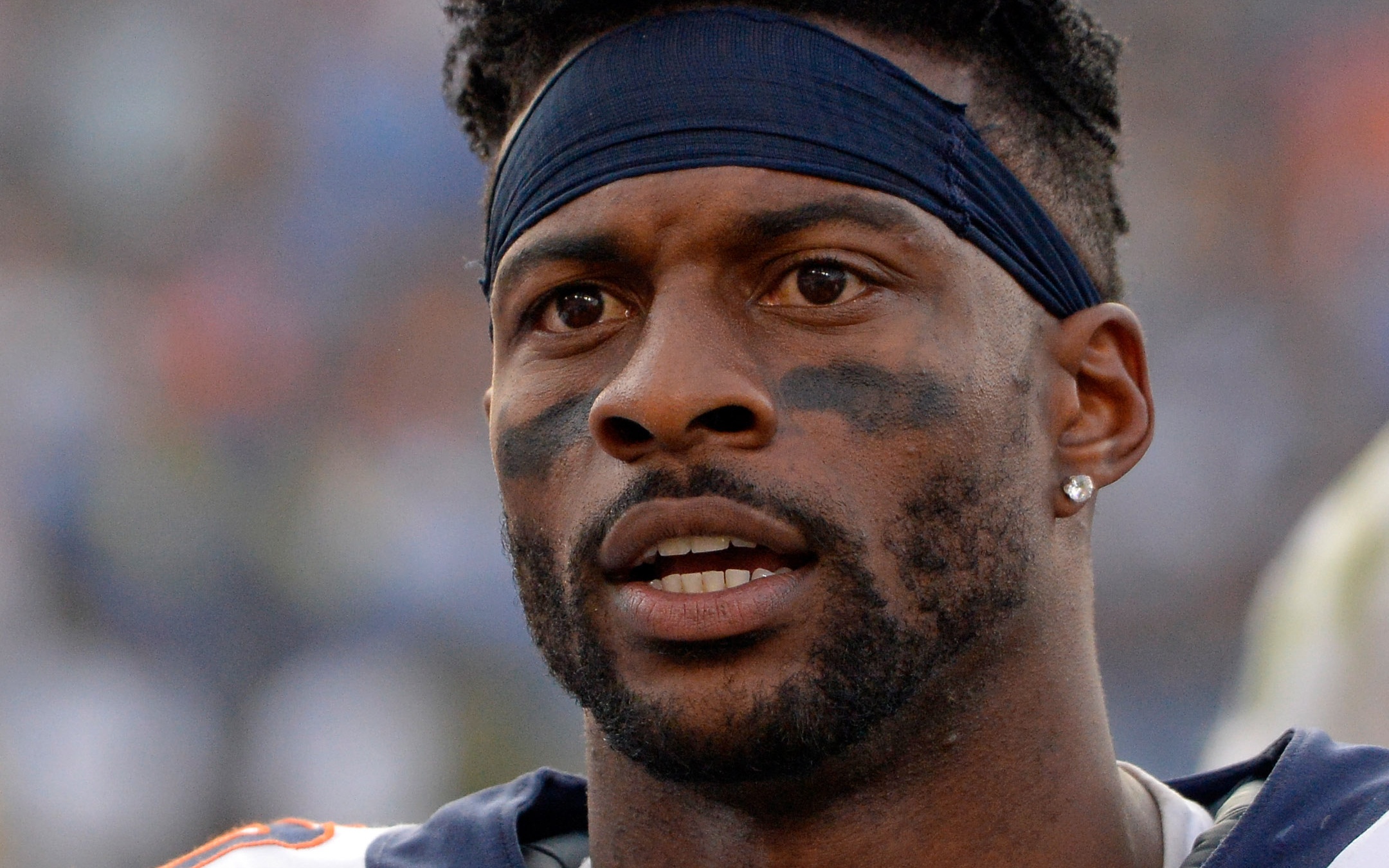 On the injury front, no news is good news.
Unfortunately for the Denver Broncos lately, they've had a lot of news surrounding injuries to their key players.
During practice on Wednesday, wide receiver superstar Emmanuel Sanders was injured during a non-contact drill and the fears are he sustained a torn Achilles tendon. If he did, indeed tear his Achilles, Sanders will be placed on the Injured Reserve and his season will be over.
On top of that, he may end up missing time next season due to the recovery period, and Sanders' game is largely based off speed. A lower leg injury like this is always difficult for players who rely on their speed, like wideouts, cornerbacks and running backs.
This injury news comes only three days after cornerback stalwart Chris Harris Jr. sustained a broken fibula in the win over the Cincinnati Bengals.
Sanders and Harris being injured obviously hurts the team in terms of production, but it also means the Broncos are missing out on leadership from two of their most crucial player-leaders as well.
But back to the production side of things: If Sanders can't play again this year, it'll mean the Broncos will be without their No. 1 receiver. Sanders had already taken over Demaryius Thomas in terms of production before Thomas was traded away mid-season to the Houston Texans, and the ninth-year veteran currently leads the Broncos in receptions (71), yards (868) and touchdowns (4).
When Thomas was traded away, Courtland Sutton successfully stepped into the role of big, physical, outside receiver. Now, the pressure on the rookie, Sutton, will only intensify. Sutton's been the biggest play threat this year, averaging 19.9 yards per reception, which is No. 1 in the entire NFL.
Sutton is enjoying a solid rookie campaign with 28 receptions for 558 yards and three scores, and now he can expect his targets to increase. Of course, opposing cornerbacks will be keying in on him more, now, too.
This injury to Sanders also means guys like fellow rookie DaeSean Hamilton and No. 4 receiver Tim Patrick will have to step up, and we may even see River Cracraft get some looks as well.
The Broncos offense has been lackluster for most of the season outside of the big plays of Sutton, Sanders and Phillip Lindsay. Now, with Sanders injured, it's possible offensive coordinator Bill Musgrave turns to favor the run game and the reigning AFC Offensive Player of the Week, Lindsay.
Denver (6-6) faces the 49ers (2-10) this Sunday in San Francisco with the Broncos playoff lives still on the line. That game kicks off at 2:05 p.m. MT.