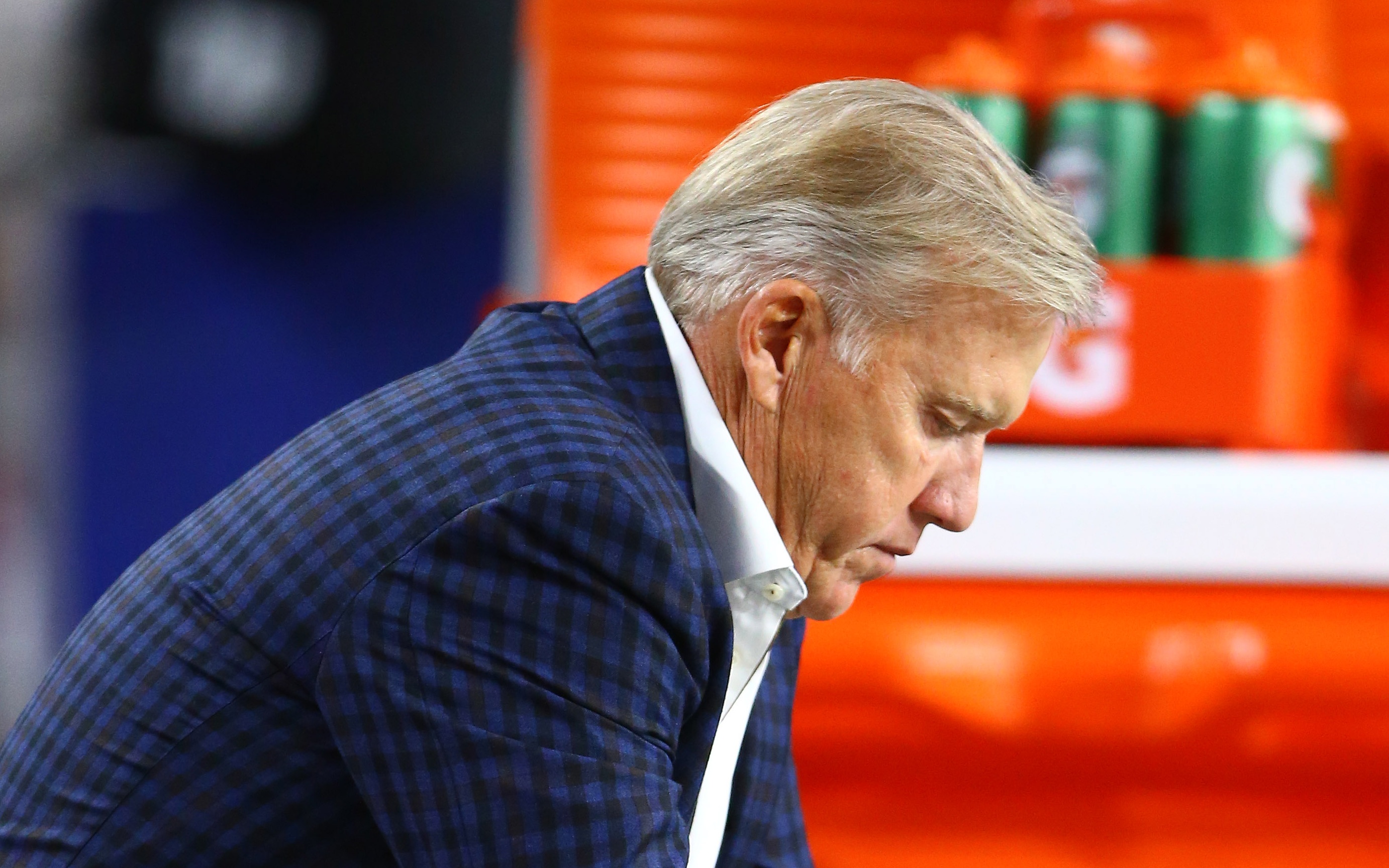 The Denver Broncos made a splash when they brought in Vic Fangio to be the team's head coach during the offseason.
Fangio is regarded as a mastermind on defense and was expected to help revolutionize the Broncos following a slide under the control of Vance Joseph.
While the 2019 season has been littered with peaks and valleys, Fangio looks to be in the driver's seat for the foreseeable future. Although the Broncos are going to miss out on the playoffs again this season, Fangio has high hopes for the future.
The Broncos have a nice group of young talent in Phillip Lindsay, Royce Freeman, Courtland Sutton, DaeSean Hamilton, Dalton Risner, Bradley Chubb and others. Should the Broncos want to contend with this core, they will need to add to it via the draft and player development.
The Broncos have struggled to draft and develop players under the command of John Elway as President of Football Operations and General Manager. Elway's shortcomings as a front office executive have been well documented and has put pressure on the franchise.
Denver is set to square off against the Indianapolis Colts this Sunday, and when speaking with the media, coach Fangio was asked if the Colts have devolved a blueprint to establish a solid team.
Indy has one of the best defenses in the league and an offense that can hold its own. The Colts did not purchase their team via free agency, but instead developed the team internally.
"You've got to build your team through the draft," Fangio said. "There's no two ways about that, and supplement it through free agency when the opportunity arises."
While Fangio is not necessarily calling out his boss, he does realize the importance of drafting and developing talent properly.
The Broncos have had a rough go-around in the draft as of late. With blunders such as Paxton Lynch and Garrett Bolles, Denver has had a dry spell when it comes to the draft pool. The jury is still out on tight end Noah Fant, the Broncos 2019 first-round draft choice, but the early output has been disheartening.
Rumors have swirled that Fangio wanted to draft Michigan linebacker Devin Bush in the first round, but Elway put more value in acquiring a pick and dropping back to select Fant. While acquiring the pick was a solid move, it looks like the Broncos would have been better off drafting Bush, who has been a standout for the Pittsburgh Steelers this season.
Elway is on the hot seat within the court of public opinion for steering the franchise into the gutters the last few seasons. In order for the Broncos to be successful in the future, Elway and Fangio must get on the same to help the franchise moving forward.