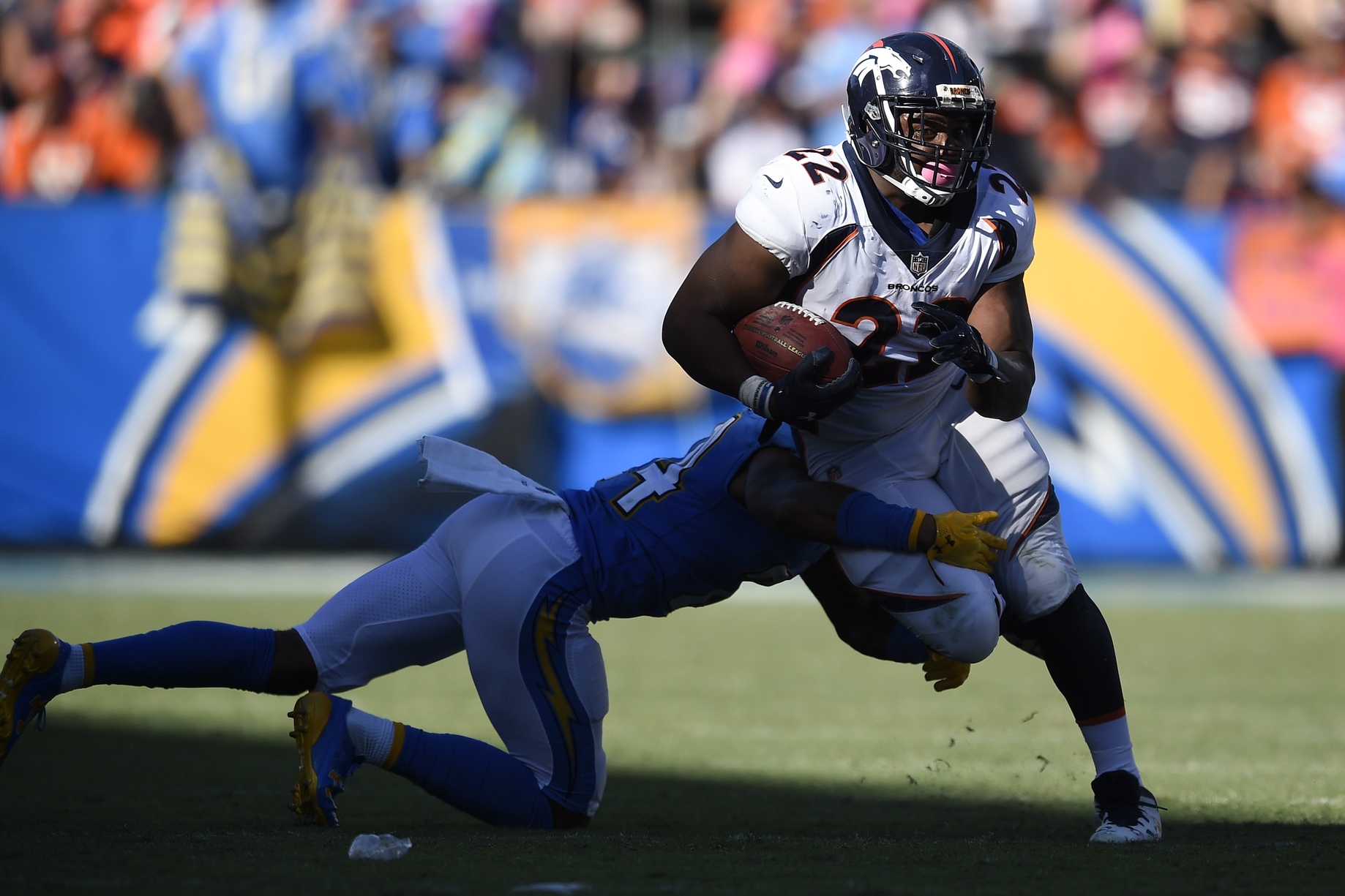 Last weekend's trip to sunny California was one that the Denver Broncos and their fans would like to forget, as the Broncos were shut out for the first time in nearly 25 years in a humiliating, 21-0 loss to the Los Angeles Chargers.
Armed with an offense that got off to a hot start by relying heavily on a run game that was gobbling up yardage in the first two games of the season, quarterback Trevor Siemian was free to do whatever he wanted when it was time to go to the air. The offense was firing on all cylinders. However, like any machine, the Broncos' offense has encountered breakdowns ever since.
If the early, successful weeks of the season were any indication as to what kind of team the Broncos need to become in order to be successful in 2017, then it's apparent that they are built to run When the running game works, the Broncos win. When it doesn't, they don't.
After falling 23-10 to the New York Giants a week earlier, running back C.J. Anderson was quick to put the blame on himself. "I have to make more plays — somehow, some way," Anderson said last Wednesday. "When I'm in the game, I have to affect it. I felt like I did not affect it. I expect a lot more out of myself. When I don't affect the game and I don't make plays, but we win, that's fine. I still don't accept it, but we win. If I don't affect it and we lose, it's terrible. I played terrible. That's how I felt."
While Anderson shouldered the blame, it's obvious that it's not all his fault. Football is a team sport, and when an offense has only scored one touchdown in the last 17 quarters, there's plenty of blame to go around.
"We are right where we are at," Trevor Siemian said on Sunday. "We are 3-3 for a reason. We have played in some tough games, and [in] these last two weeks, we did not get it done. I have to play better, and that is the bottom line. I have not played good enough for us to win. When you are the quarterback, you touch [the ball on] every play. I need to be better."
It's not entirely Siemian's fault, either. It's tough to do much of anything with Joey Bosa and Melvin Ingram in your face, a sight that Siemian became quite familiar with on Sunday, when he was sacked five times.
Back-to-back losses will reveal a team's issues. Six games in, the Broncos have seen both ends of what they can be offensively. They have 10 more in which to determine their future.