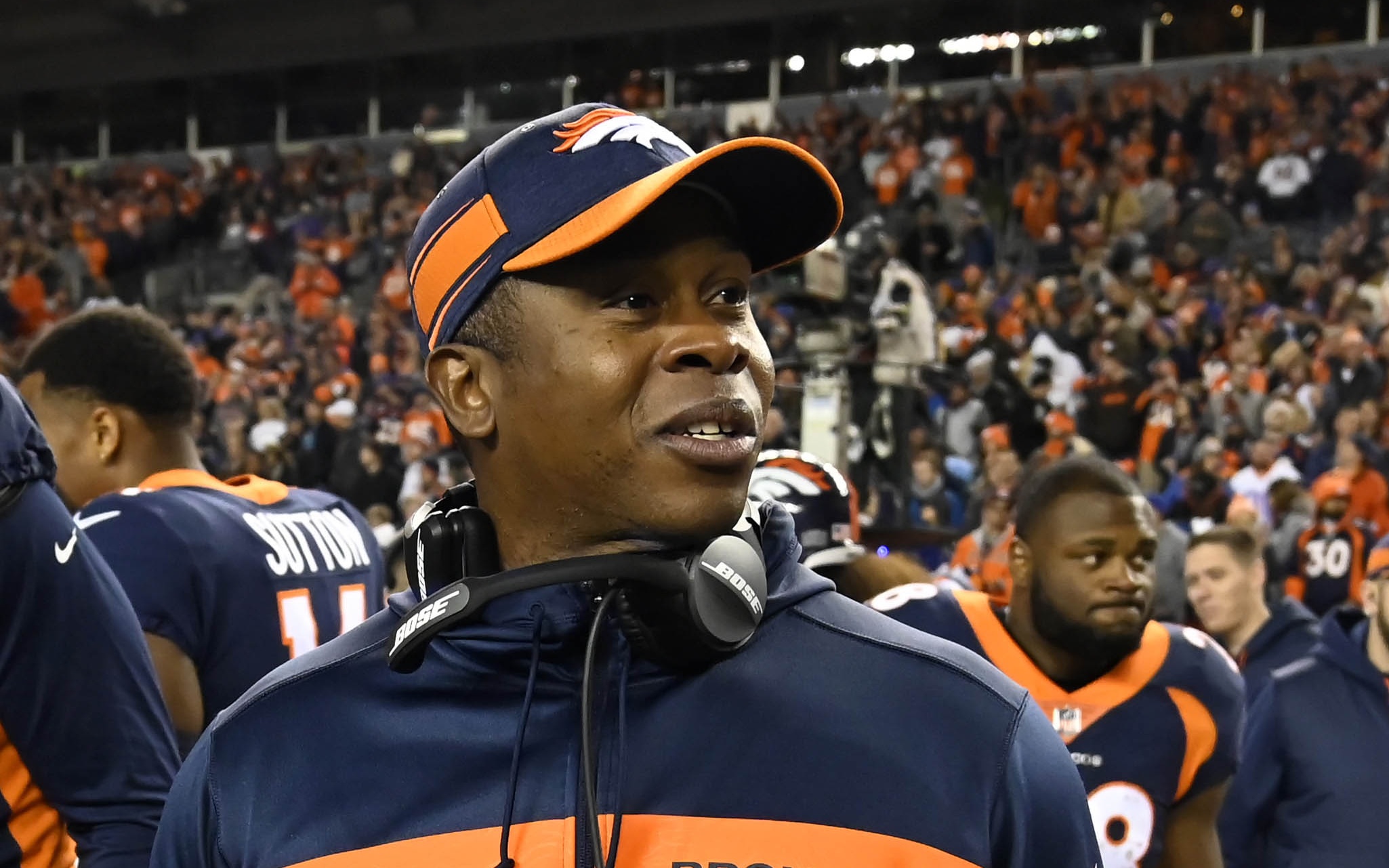 Vance Joseph isn't going anywhere.
Well, in an NFL sense, anyway.
The writing is on the wall for Joseph, Denver's two-year head coach who will almost certainly be fired after this season. But, he seems to already be in line for his next job, as either the defensive coordinator with the Cincinnati Bengals, and that could even turn into the Bengals head coaching job, too.
That, per Adam Schefter this morning.
Joseph would be hired under Marvin Lewis and join Hue Jackson — the Browns former head coach — as a group of three head coaches working together. Or, Lewis could decide he's done with coaching after 16 years of leading the Bengals and zero playoff wins to show for it all.
The Bengals are reportedly allowing Lewis to decide if and when he's done coaching, leaving the door open for Joseph to possibly take over.
In Denver, the writing is on the wall for Joseph. He's almost certainly done as the Broncos head coach, going a dreadful 11-19 over the last two years. That's actually a worse record than Josh McDaniels' 11-17 record which got him fired with four games to go in his second season.
It makes one wonder why the Bengals would even consider Joseph as their next head coach, considering the results-oriented business of the NFL. It's not just that the Broncos have lost, but the way they've managed to do so over the last two seasons proves Joseph lacks leadership and experience needed to be a winning head coach.
That's why the Broncos must go after a proven head coach for their next top dog, after Joseph is fired.