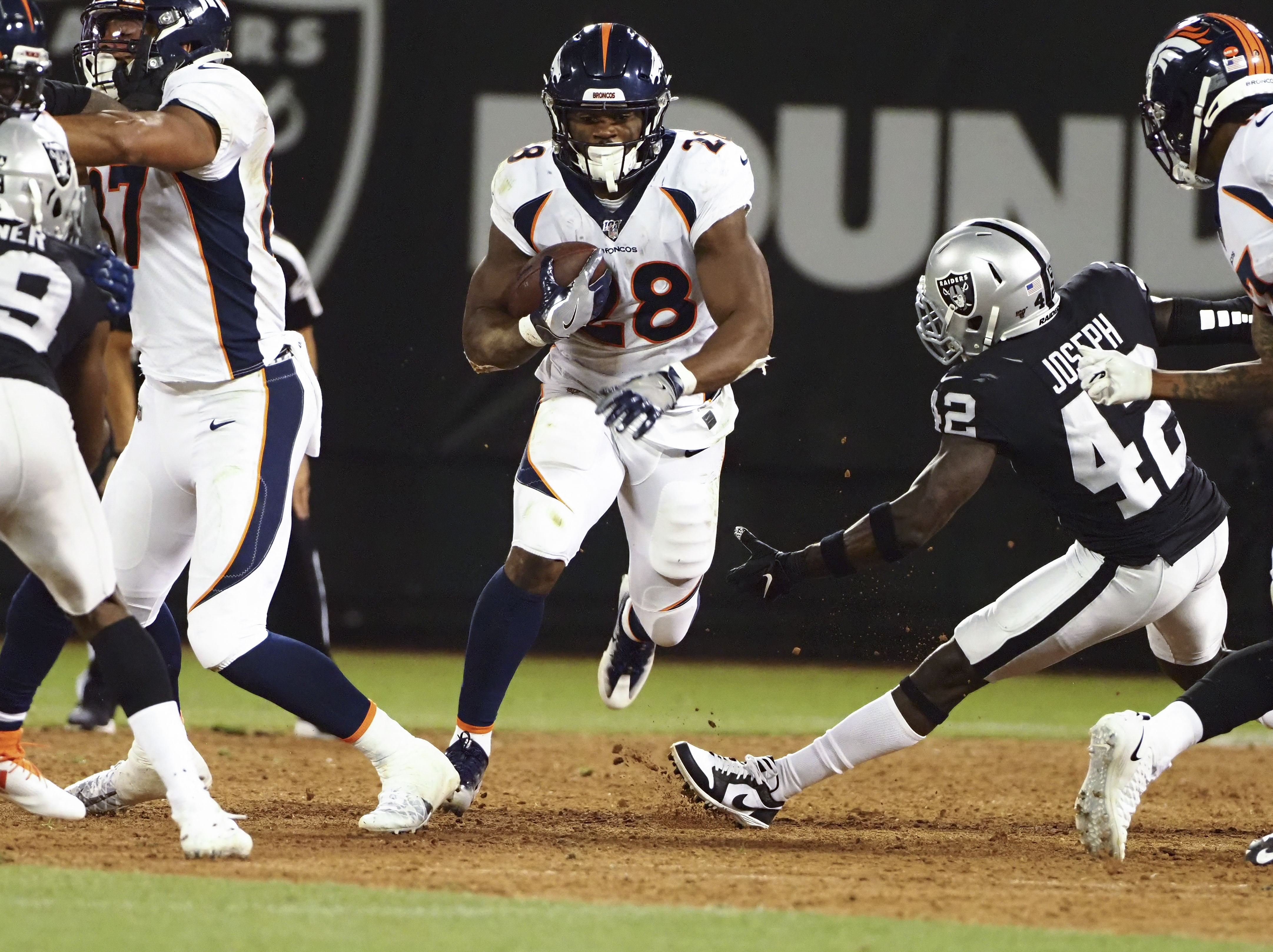 The Denver Broncos would face 12% odds of making the postseason with a loss on Sunday to the Chicago Bears at Empower Field at Mile High.
Not ideal to start Vic Fangio's new regime.
Denver wasn't perfect against Oakland on Monday night and will certainly try to rebound in several areas. Broncos Country was asked what is the one area that they would like to see improvement in Sunday against Chicago.
Play calling – both sides of the ball.

— James Harper (@JHarperMedia) September 15, 2019
James is dead-on here, the playcalling was suspect on both sides. You could chalk it up to inexperience, in which most fans hope the Broncos learn quickly from their mistakes and leave the swinging gate play at home today.
Lindsey and run game having a big impact on game

— 0-1 BEAT THE BEARS! (@DennisDeuPree) September 15, 2019
Phillip Lindsay and the running back group actually turned in a fine performance on Monday night against Oakland, the problem is it came a little late. Denver's rushing average bounced between 2.7 and 3.1 yards per carry for the first half against Oakland. This resulted in the double-digit hole they had to climb out of that ultimately was too deep.
Denver establishing the run at home early will set up the pass later, it's critical for Denver to get Lindsay and Royce Freeman going early.
I never thought I'd have to say that

— Brandon Miller (@BMiller4164) September 15, 2019
Never did Broncos Country think they would have to worry about the pass rush, but here we are. A week removed from Denver's Monday night affair against Oakland where they hit the quarterback as many times as I've successfully eaten ribs without dripping sauce all over my shirt. Zero.
The home crowd should spice up the energy for Von Miller and Bradley Chubb as they look to get after Mitchell Trubisky, who was shaky on Thursday night to open the season.
Improved pressure up the middle plus better rallying so that the dink and dunk goes nowhere

— Big Papa Smurf 🍁 (@ajzscheile) September 15, 2019
AJ touches on a key for Denver. It's imperative that Denver gets pressure up the middle to disrupt Trubisky's comfort level. Trubisky – while ineffective on Monday night – has shown with time that he can deliver. Denver's front rush needs to at least knock Trubisky off his spot and keep him uncomfortable.