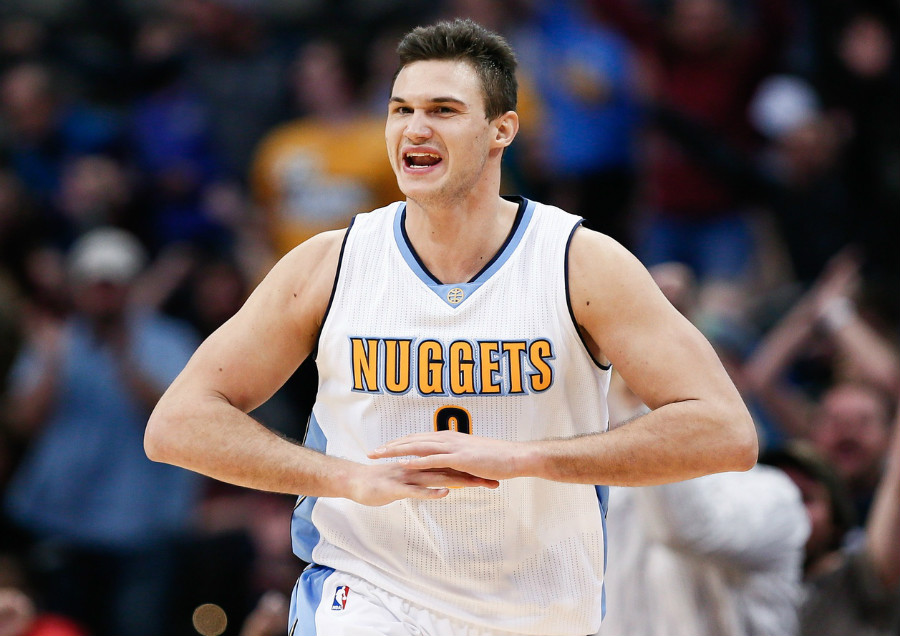 Well, I guess it's time to defend Danilo Gallinari, and apparently, that's not a popular thing to do.
Over the last few seasons, and especially during this offseason, as trade idea after trade idea gets bantered about in NBA circles, one thing has become abundantly clear: Gallinari is not a popular guy.
"You mean the guy who's always injured?"
"What has he ever done for the Nuggets?" 
"He sucks! Trade him!"
And that's just what I heard in the office after I said I wanted to write a piece Danilo Gallinari.
Gallo has developed a stink around him, and it's not fading away any time soon. And when it comes down to whom the Nuggets should jettison out of Denver in favor of a bigger name or a better draft pick, it's clear he's the consensus favorite.
I don't get it …
Yes, Gallo has had a tendency to get injured. But is he injury prone? Or just unlucky?
In the last four seasons, he's missed 145 games — A.K.A. a lot. 126 of those games, though, can be attributed to three injuries: A torn ACL in at the end of the '12-'13 season (88 games), a torn meniscus in '14-'15 (15 games) and two torn ankle ligaments in '15-'16 (23 games).
Now, those are not repetitive-use, soft-tissue injuries — the kind of injuries that symbolize an injury-prone athlete. Those are freak, unpredictable injuries, of which Gallo or his body had no control over; one didn't cause the other, and none of them have lingered on past recovery. In fact, after returning from the meniscus tear, Gallo went on to have the best 12-month stretch of his career.
Not to mention, there's a case to be made that Gallo could have come back from his ankle injury well before the end of the season had the Nuggets had anything to compete for.
On the other hand, Wilson Chandler has, likewise, missed exactly 145 games over the last four seasons, thanks in large part to hip injuries which much more closely resemble the repetitive-use, even degenerative, injuries you see in an injury-prone player. And yet when people talk about Chandler, they speak in much more glowing tones than they do Gallo, as if he's a mysterious weapon only waiting to be unsheathed.
Why? I'm not so sure, but I can tell you this: Danilo Gallinari is a significantly better player than Wilson Chandler, and he's far and away the best player on the Denver Nuggets.
Last season, only 12 players averaged at least 19.5 points, 5.3 rebounds and 2.5 assists; 10 of those players were All Stars and the other two were Blake Griffen and Danilo Gallinari.
And those numbers don't even begin to tell the story of how well Gallo played last season — coming off an ACL and torn meniscus, no less. After the start of the new year, Gallo averaged 21.9 points per game on 43 percent shooting from the field and 36 percent shooting from three. More importantly, he was getting to the free-throw line 9.6 times per game, which would have been good for third in the league (he finished fourth with 8.2 attempts per game) and converting at nearly an 85 percent rate.
Guys like Gallo don't grow on trees, and even if they did, they certainly wouldn't cost the $15 million he's expected to make next season, which will look like chump change after this year's market-breaking free agency is through.
And this isn't to say that Gallo's untouchable — he's not — but when it comes down to moving him this offseason, the Nuggets would need to make sure they're getting a hefty sum in return.
A star, to be more exact.
Otherwise, keep Gallo in Denver and make him a core piece of the franchise going forward. He's only getting better, and at just 27 years old, his best years are still ahead of him.