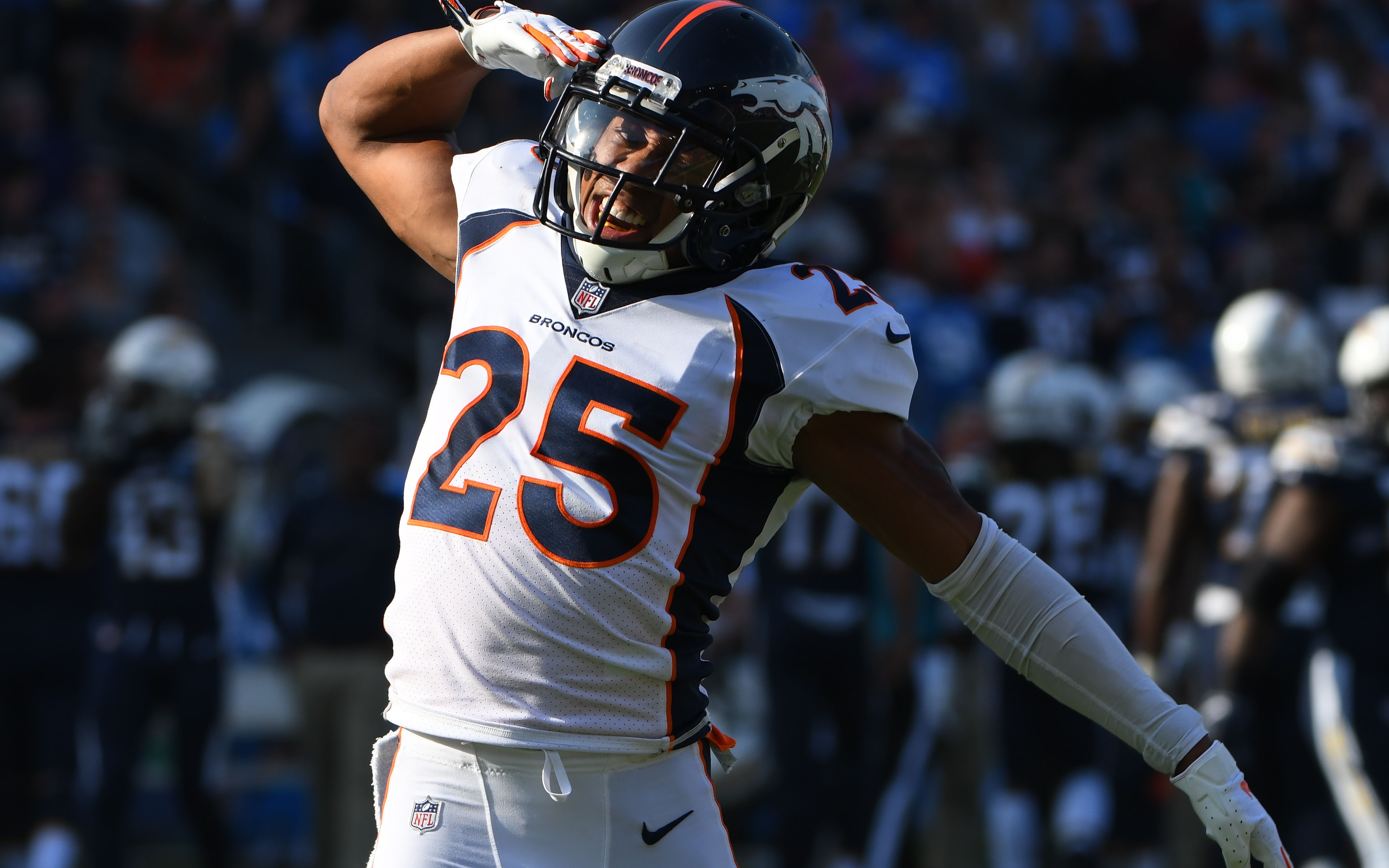 The Broncos are officially drama free.
For now, at least.
With the news Chris Harris Jr. will be back this year for a little more than $12M (and pen has been put to paper), every key player for Denver is ready to go.
And in honor of Harris pocketing a cool $12M in 2019, let's look at the 12 Broncos who are most crucial to the team's success this season and, hopefully, a return to the playoffs. Remember, this is not a list of their 12 best players, just the most crucial.
12. Todd Davis
– This spot could have gone to a number of guys (see honorable mentions below) but the edge went to Davis here because of what the Broncos didn't*do in the NFL Draft. Inside linebacker was thought of as a top need, and with Devin Bush on the board, the Broncos traded back. That leads to a tremendous amount of pressure on Davis to be the team's leading tackler in 2019.
11. Ronald Leary
– Leary has been underwhelming during his time in Denver, but with a contract that'd be difficult to get out of, he'll get one last go with this offensive line as a starting guard. When Leary's been at his best in his NFL career, he's been a best. We've haven't seen that yet in a Broncos uniform, but with offensive line a big concern now would be a great time for him to return to his old form.
10. Noah Fant
– With tight end a major need entering the NFL Draft, everyone figured John Elway would address the position at some point. Not many folks expected it to happen on Thursday night. With Fant being the team's first overall selection, the pressure is on to perform right away. Flacco has always loved his tight end and the rookie will not be babied in this offensive system.
9. Kareem Jackson
– Elway threw a ton of money at Jackson this spring (arguably too much money), but that doesn't change the fact he needs to be a lockdown No. 2 cornerback. With "The No Fly Zone" being more like "The Frequent Flyer Zone" the last couple of seasons, Jackson will be critical to the team's success from the moment he steps on the field in Week 1.
8. Garett Bolles
– Bolles has been the subject of much criticism, but with the lack of mobility Joe Flacco possesses and his aging body, the Broncos can't afford for Bolles to be the turnstile he's been his first two years in the NFL. He also needs to cut down on the holding penalties in a big time way. Long story short: Denver needs Bolles to make a dramatic leap in effectiveness.
7. Courtland Sutton
– For a guy who stole all the headlines in training camp last season, Sutton's jaw dropping ability didn't exactly transfer from the practice field to gamedays. Whatever happened on Sundays in 2018 needs to be put in the rearview mirror, as Sutton is expected to be a reliable No. 2 option for Flacco and a legitimate replacement for Demaryius Thomas.
6. Bradley Chubb
– Chubb's 12 sacks in 2018 were impressive as a rookie and the duo he's beginning to form with Von Miller has Broncos' fans salivating at the possibilities. The pair has the potential to eclipse the production of DeMarcus Ware and Miller, but for that to get done Chubb must continue to be great this season, with nothing suggesting that won't be the case.
5. Chris Harris Jr.
– With the ink on the new deal dry, Harris Jr. is back at OTAs working with Vic Fangio and his defensive staff on getting up to speed. Harris Jr. is so good, arguably the best cornerback in the game, so there are no real worries about how good he'll be this year. That said, any step back would be discouraging and hurt this team's postseason chances.
4. Emmanuel Sanders
– Sanders has always wanted to be the guy with his undeniable swagger, passion and confidence. Well now he'll finally get a chance to be the unquestioned No. 1 receiver on an NFL team for the first time in his career. With the torn Achilles recovery supposedly way ahead of schedule, Sanders will be critical to Denver in 2019.
3. Phillip Lindsay
– Doing what he did in 2018 all over again will be difficult, but the Broncos will need another Pro Bowl year out of Lindsay to even sniff the playoffs. The run / pass balance is critical to teams that don't have an elite quarterback, so Lindsay has to be enough of a threat out of the backfield teams can't double Sanders or Sutton.
2. Von Miller
– It's a coin flip who should be No. 1 and No. 2 on this list (remember, it's most crucial to success and not best player). Miller is undoubtedly Denver's most talented guy, unfortunately his position isn't as critical as quarterback. With that said, him playing the way he did on the way to securing Super Bowl 50 MVP will have a massive bearing on the Broncos' final win total.
1. Joe Flacco
– Like it or not, the fate of this year likely falls on the right arm and decision making of Flacco. Elway didn't trade for him to win six, seven or even eight games. The expectation is double digit victories and the cold reality is if Flacco can't deliver, this team will be turned over to Drew Lock before the season is over.
Honorable Mention: Bryce Callahan, Ja'Wuan James, Josey Jewell, Dalton Risner, Justin Simmons, Derek Wolfe
With the Broncos now officially drama free, they need to make the playoffs this year to keep it that way.
Hopefully the $12M man can help lead the way.